How will Facebook acquiring Giphy affect iMessage, Twitter and popular applications?
Facebook recently acquired Giphy for $ 400 million, and that could change the way we send and receive GIFs forever. The Giphy platform has claimed that there are more than 700 million daily views, most of which come from popular applications on the internet such as iMessage, Twitter, TikTok or Snapchat.
These applications integrate API of Giphy, to allow users to search and share GIF images. However, after Giphy was acquired by Facebook, these popular applications may no longer want to integrate Giphy. Not only because Facebook is a competitor, but also because of concerns about Facebook's privacy and user tracking.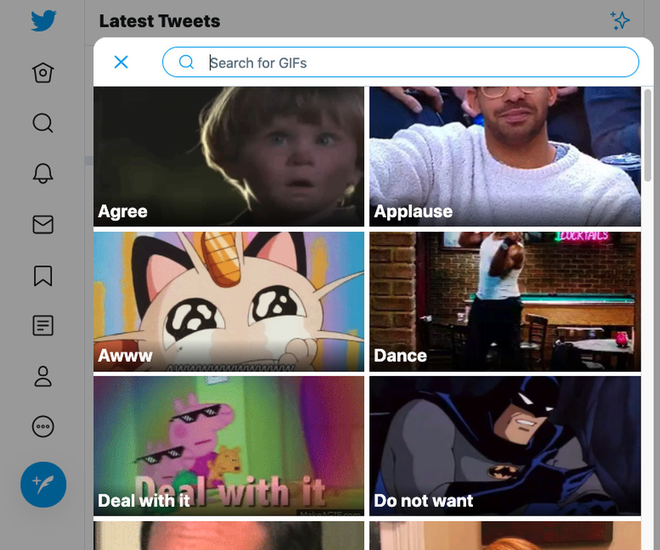 Meanwhile, Facebook announced that nothing will change. Developers and internet companies that are integrating Giphy into their products will still be able to continue as before. "Users can still upload and share GIFs, partners can still access the Giphy API, there will still be great creative content," Vice President Vishal Shah of Instagram said.
Facebook has also stated that it will not have any user tracking mechanism built into Giphy. Giphy's API may store a user's search keyword, but it will not retrieve any other personal information. However, Facebook can completely change this mechanism at any time.
Internet applications and services currently incorporating Giphy may also stop supporting at any time. The following are popular applications that are still integrated with Giphy, but may be affected by Facebook's acquisition. The Verge has contacted each application's representative to find out if there are any plans to change in the near future.
iMessage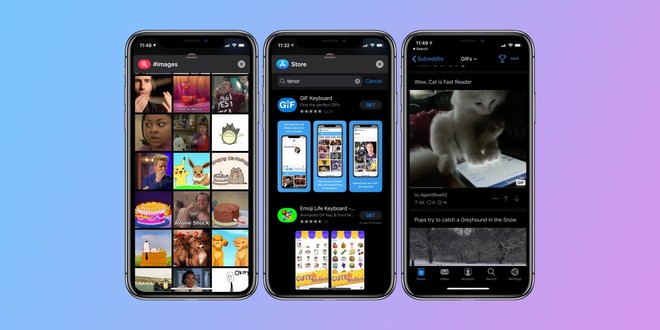 When you send GIFs in the iMessage messaging app through the Images app built into iOS, Apple can get some sources of GIFs from Giphy. Currently, Apple has not yet responded to this. However, Apple and Facebook are still conflicting about privacy policies and collecting data from users. Therefore, Apple can completely stop supporting Giphy after being acquired by Facebook.
Slack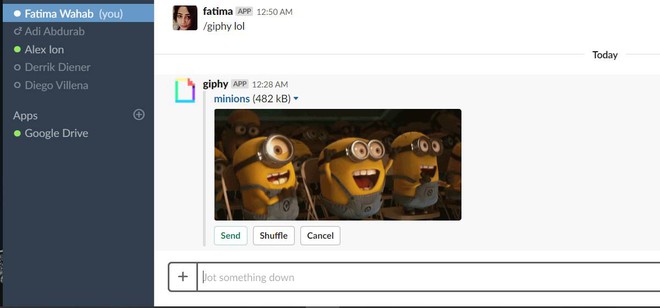 Slack offers the option to support GIF images, which you can install additionally into your workspace. "Slack is committed to protecting user and business data," said Slack vice president and general manager Brian Elliott . Giphy may not share any information about the user, even who is using Giphy's integrated utility. " Therefore, Giphy will still be integrated in Slack.
Snapchat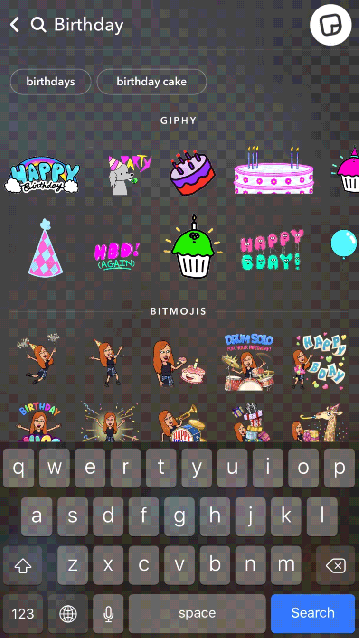 In 2018, Snapchat added Giphy's API so that users can send GIFs. Currently, Snapchat still has no official response. However, Snapchat and Facebook are two direct competitors. Therefore, it is very likely that Snapchat will not want to integrate a competitor's service into its application.
Telegram
Telegram allows users to search for GIFs from Giphy and add them to their messages. The Telegram representative also confirmed that no user data was shared with Giphy. However, the representative also shared that Telegram is in the process of finding another service to replace Giphy.
Twitter
Twitter has now contacted another GIF sharing platform, Tenor, so Twitter may no longer support Giphy. Twitter and Facebook had a bad relationship. In 2012 after Instagram was acquired by Facebook, Twitter cut Instagram's access to an API feature that allows finding friends. After that, Instagram also cut the display feature when sharing photos on Twitter.
Other popular applications such as TikTok and Tinder also support Giphy, but there has been no official response. It can be seen that the Facebook acquisition of Giphy could cause the GIF sharing platform to be boycotted by popular internet services. Especially in the context of Facebook is having a lot of security issues and collecting user data.
Reference: theverge
Nguồn bài viết : Genk