China towards driverless car dream
Sitting in a driverless taxi is no longer a strange story in China. Shenzhen is the latest city to introduce new regulations that allow registered self-driving cars to ride on the road, as long as a driver is safely supervising. This is a step that helps accelerate China's driverless car dream, aiming to compete with the US.
On a busy street in the Chinese city of Shenzhen, the taxi moves smoothly amid chaotic traffic without a driver. This is one of hundreds of driverless taxis equipped with a series of advanced sensors from a startup called Departure Nguyen Nhung (Deeproute).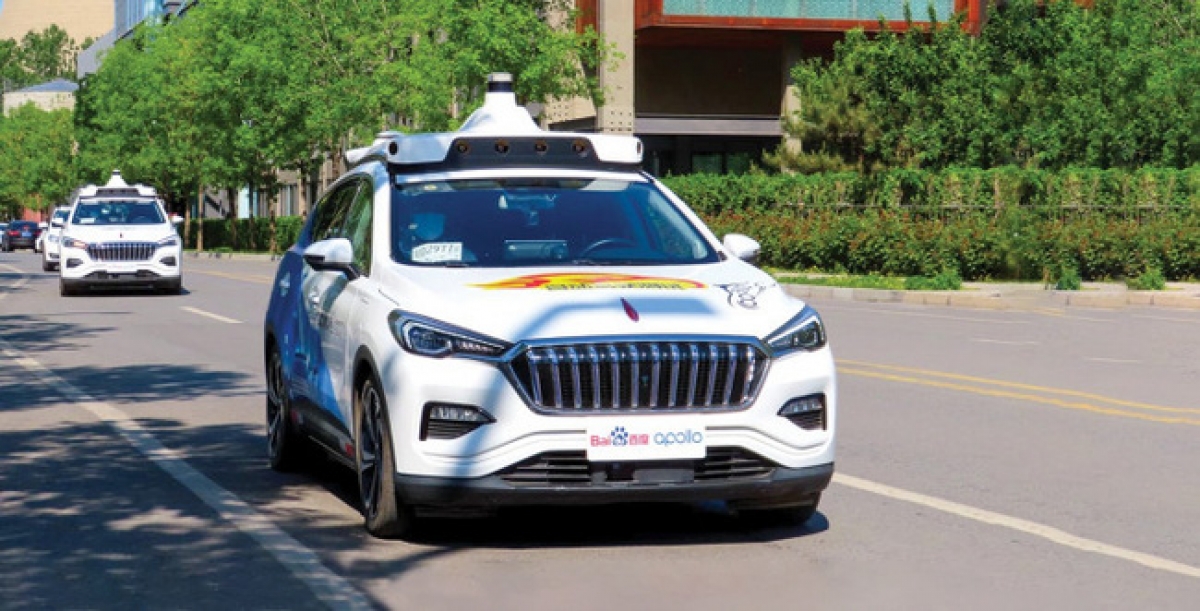 The taxi does not move until all doors are fully closed and passengers have fastened their seat belts, while the navigation system turns on automatically, using 5G Internet connection to receive data about the surroundings and Connect to the motion detection camera. The car moves, changes speed or stops based on big data collected. Up to now, Nguyen Nhung Departure Company has made more than 50,000 trips to pick up passengers by driverless taxis.
" This has a significant impact on the auto industry. We can do experimental operations, allowing us to be more involved, have more data to build our algorithms faster ," said Chau Quang, CEO of Departure. Nguyen Nhung said.
The city of Shenzhen has also introduced regulations on driverless cars. From the beginning of August, registered driverless cars will be allowed to operate without a driver in the driver's seat throughout the city, but still have to be present in the vehicle.
Mr. Chau Quang said that more vehicles can lead to more accidents, so the new regulations are very important. The new rule has 2 points. One is that if a self-driving car has a driver, that person is responsible in the event of an accident. Second, if the car is completely self-driving, the owner is responsible, unless the car is at fault.
However, in a city where there are 22,000 cheap electric taxis, the business benefit problem is a big challenge for driverless taxi companies. Hui Er Technology is also planning to expand this model to overseas markets with competitive costs from its supply chain in Shenzhen.
Mr. Chang Ning Phi, CEO of Hui Er Technology Company (Whale Dynamic), said that in Shenzhen, capital costs are only one-third that of California because the company has available battery and sensor suppliers. . " However, the revenue is only 1/12, so businesses will also have to calculate the benefits. As a company with an international vision, we don't want to cower into a well and fight other frogs. We want to jump out of the well ," said Mr. Nhi.
In addition to Shenzhen, currently a number of other cities such as Guangzhou, Beijing, and Wuhan have also allowed the driverless taxi model to operate on a limited scale, under the permission of the local government.
New regulations by Chinese local governments are said to be promoting China's driverless car dream to soon catch up with the US. The United States soon took the lead in the self-driving car race. California in 2014 allowed the testing of driverless cars, so electric vehicle manufacturers or electric vehicle businesses like Waymo, Cruise and Tesla have collected test data on millions of kilometers of roads.
According to Reuters
Nguồn bài viết : Genk