Use an Android phone to jailbreak iPhone
"checkra1n"   It is a serious security vulnerability involving the hardware of iPhone models from 4s to iPhone X. This vulnerability allows hackers to jailbreak iPhone models regardless of iOS version, and Apple will not be able to patch it with. software. Checkra1n can be considered the most outstanding achievement of the jailbreak community in the past decade.
checkra1n is a "semi-tethered" jailbreak. This means that after users restart their iPhone (or when their device runs out of battery), they will have to jailbreak again by connecting the iPhone to a computer.
But recently, a user has found a way to run checkra1n on an Android phone and connect directly to the iPhone. In other words: Android phones can be used to jailbreak iPhone.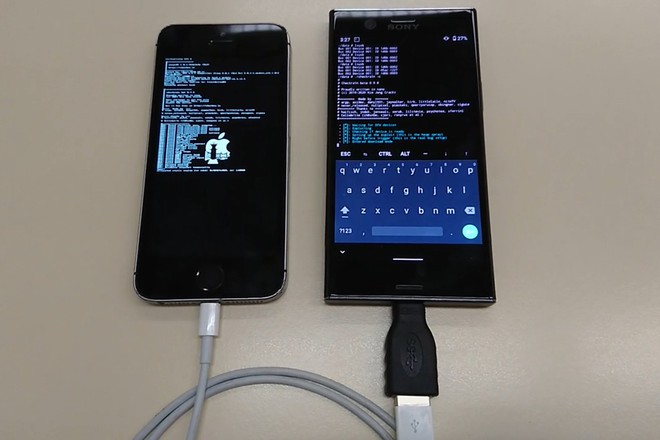 To do this, users will need to meet some of the following requirements:
– Android phone uses USB-C port and has been rooted.
– A compatible USB-C to Lightning cable.
– Application "Terminal" is pre-installed on Android phones.
– And of course an iPhone compatible with checkra1n.
Readers can read detailed instructions on how to do this through the article of XDA-Developers . Although not too complicated, however, users will need to know how to use some basic Unix commands to be able to use checkra1n on Android fluently.
Jailbreak iPhone with Android phone
Source : Genk