This nuclear-powered superyacht will become a scientific research center at sea
Concerns about the environment and climate change have always grown over time. While some may choose to ignore these important issues, others are inspired to take action for our planet. A privately funded company called Earth 300 is looking to lead the way in finding solutions to the most pressing problems of our time.
They hope to create a hub for cutting-edge scientific research on the high seas by inviting the world's most forward-thinking scientists and innovators on research trips aboard a superyacht. nuclear-powered Earth 300, 984 feet (about 300 meters) long.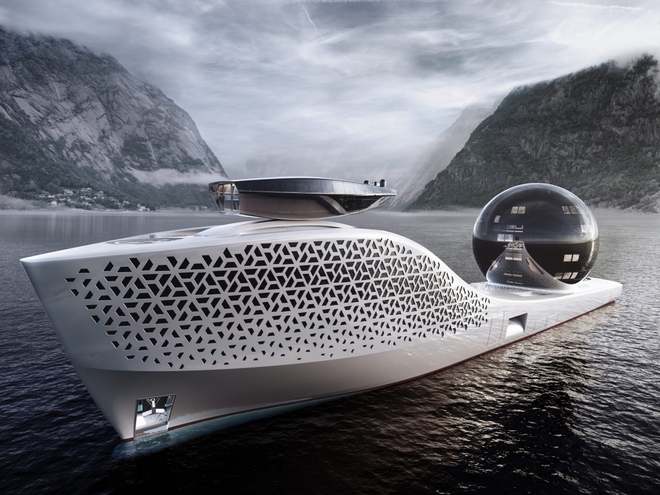 Earth 300 is a nuclear-powered superyacht that is 984 feet long and is used to conduct scientific research on the high seas.
Aaron Olivera, CEO of Earth 300, said: "We live at a pivotal moment in human history, facing the greatest challenge since the dawn of humanity – climate change, and this has inspired an era of ecological imagination, producing ethical leaders who will support a new economic and ecological vision for the world."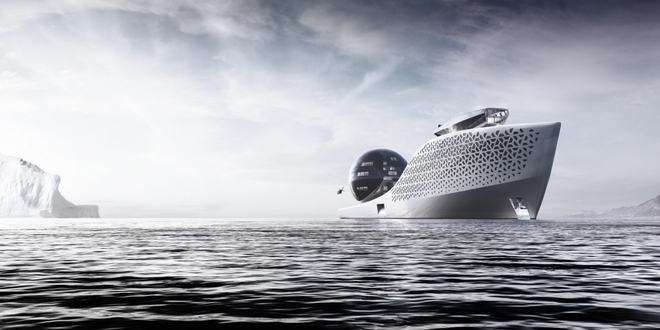 To advance Earth 300's lofty mission goals, the ship will be equipped with 22 state-of-the-art laboratories with the latest technology – all housed in an eye-catching 13-story "Science Sphere" located across from the park. observatory. It will host research on energy independence, water and food security, climate disaster, and other key global areas.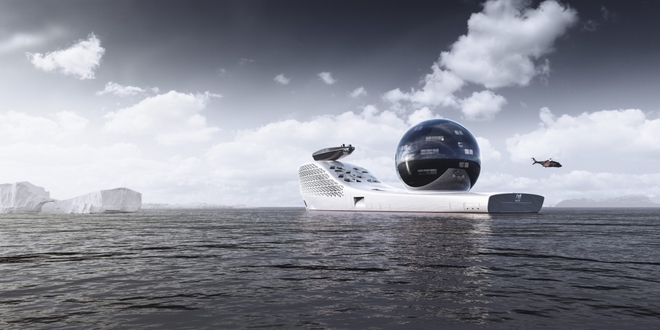 The combination of science and superyacht may sound a bit far-fetched, but the world's largest superyacht – the 183-meter REV Ocean – is a research and exploration vessel designed by the legendary superyacht designer. Espen Øino, with interiors by H2 Yacht Design, and was first launched on August 22, 2019. But REV Ocean still looks small compared to the 300-meter superyacht concept that the Earth 300 is being built by Iddes Yachts. If successfully built, Earth 300 will be the largest superyacht in the world.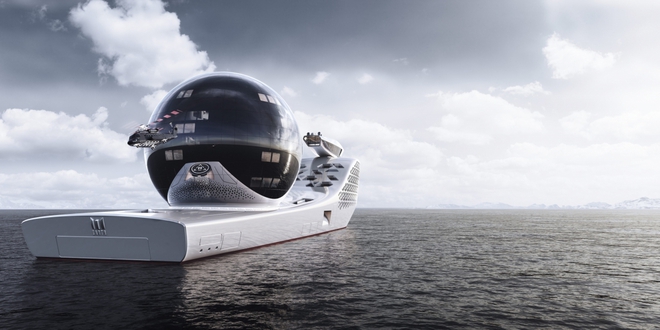 This superyacht can carry 400 people, including 160 scientists and 165 crew members as it travels around the world. It is expected that the superyacht Earth 300 will be completed and launched in 2025, with 22 advanced laboratories, becoming a "fortress of technology" at sea.
"Earth 300 will use global systems thinking," continued Olivera. "Aboard the ship, we will bring together the brightest and brightest minds to create an intellectual collective of unparalleled scale and diversity."
In addition to 160 of the world's top scientists, the mega yacht will also welcome 20 professionals from other fields – entrepreneurs, economists, engineers, explorers and artists along with 20 students and 40 guests. VIP in every trip. The ship will have features found on many different types of watercraft, including cruise ships, exploration and research vessels, and luxury yachts.

Like the REV Ocean and other large research vessels, the Earth 300 is designed to carry scientists around the globe conducting experiments. And since it's designed to be equipped with a 100% carbon-free propulsion system, the Earth 300 could be the "greenest" superyacht ever built. Earth 300 is powered by a "Melted Salt Reactor" that is reported to be safe, sustainable and 100% zero-emissions. Earth 300 could be an exciting launchpad for a significant leap in blue-sea energy.
This huge superyacht will be powered by a 100% zero-emissions molten salt reactor, a type of nuclear power that is considered a safe and sustainable form of clean energy. The Earth 300 superyacht will also be equipped with a helipad for helicopter travel to and from the ship as well as air exploration.
In addition, it will house several underwater vessels to support deep-sea research. Currently supported by a number of well-known partners, including IBM, NED-Project and RINA, Earth 300 hopes to launch its maiden voyage in 2025.
"We wanted to build a global icon for science, designed as a scientific sculpture at sea, to capture people's attention and spark their imagination," says Olivera. ".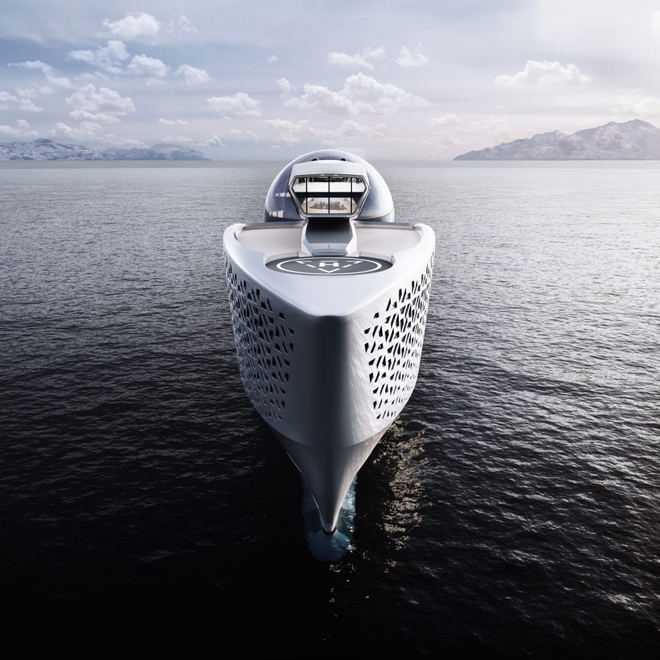 Earth 300 will be the first research vessel equipped with molten salt reactor propulsion. Terra Power (Nuclear reactor design company based in Bellevue, Washington) by Bill Gates and some of the smartest minds in the world are also working on this technology. The world's leading technology company IBM has also joined the partnership, providing high-performance computing for the Earth 300 with the potential to develop the ship's suite of advanced systems. Superyachts.com commented: Earth 300 is on a journey to shake up the world of superyachts.
Source : Genk