The imagination only exists in China now appears in the UK: People make everything from plastic boxes, storage bags to … raincoats to make masks.
Recently, the image of people in London wearing a homemade mask on public transport to protect themselves from Covid-19 appeared on social networks, which attracted a lot of people's attention. network. These images were recorded in the context of the outbreak of Covid-19, which is complicated and tends to spread quickly.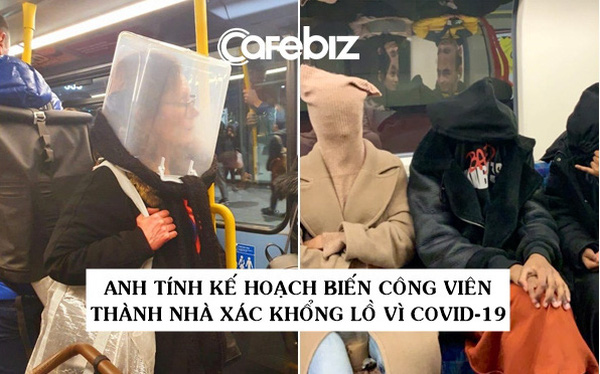 On March 4, British health officials warned that people should be careful with Covid-19 because the Covid-19 epidemic could make 70% of Britons ill and 15% of them hospitalized. Or more specifically 47 million infected people and 7 million people in the hospital – in the worst case scenario! By 9am 6/3, he had 115 cases and 1 death.
In response to that worrying situation, on the subway and bus, the people of London improvised and created unique hats and masks from plastic boxes, bags and even ski goggles.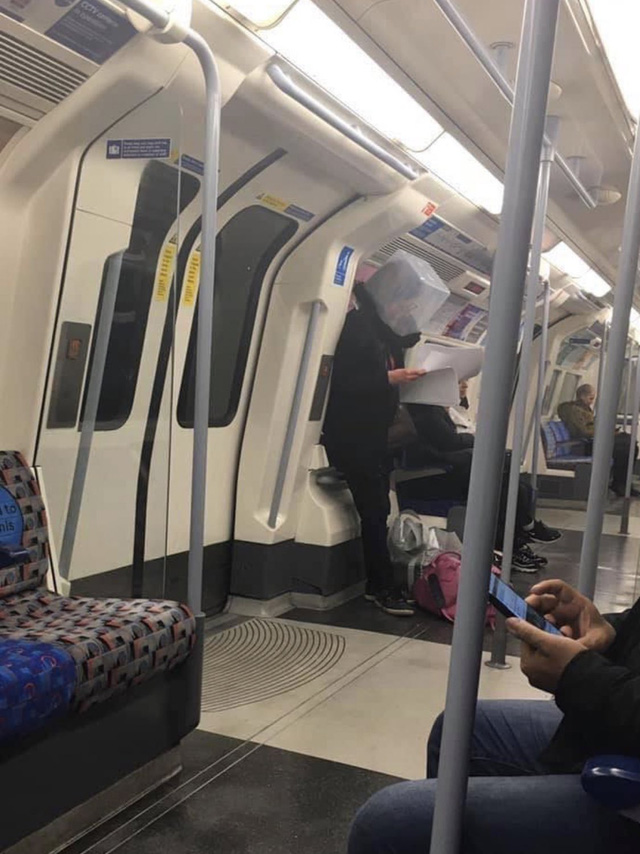 An English woman wore a whole plastic box on the subway.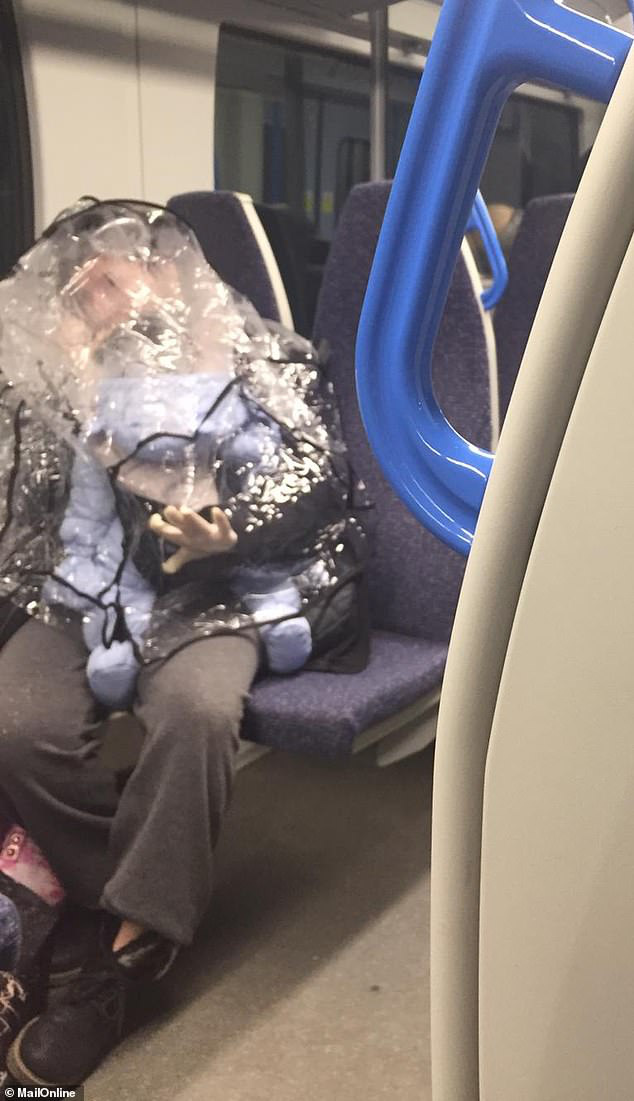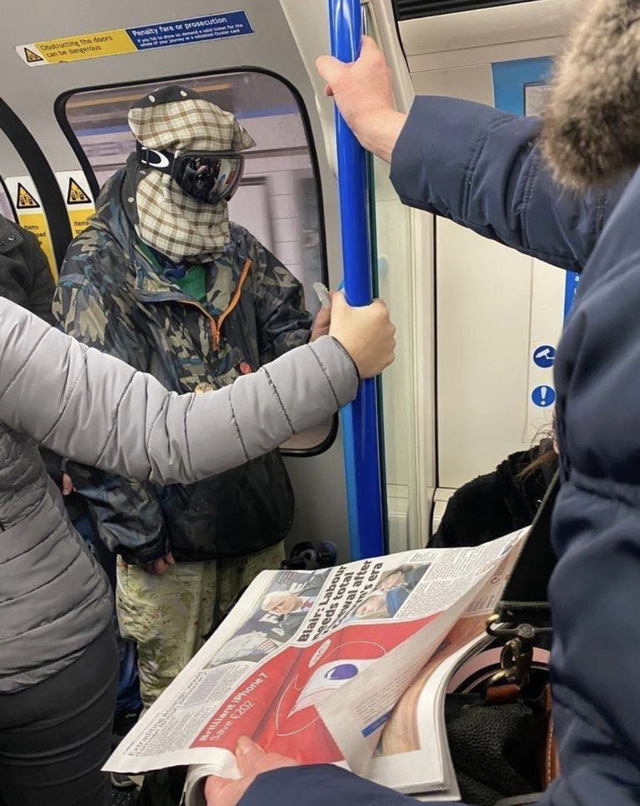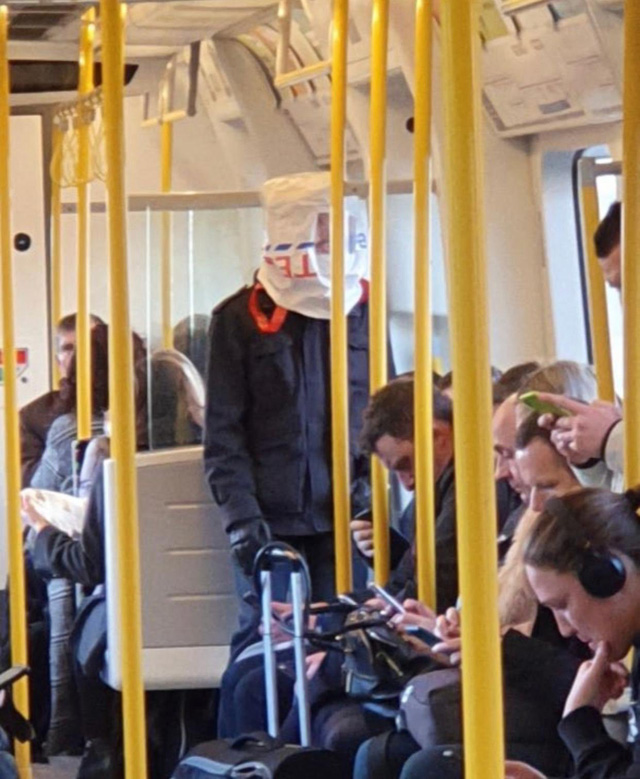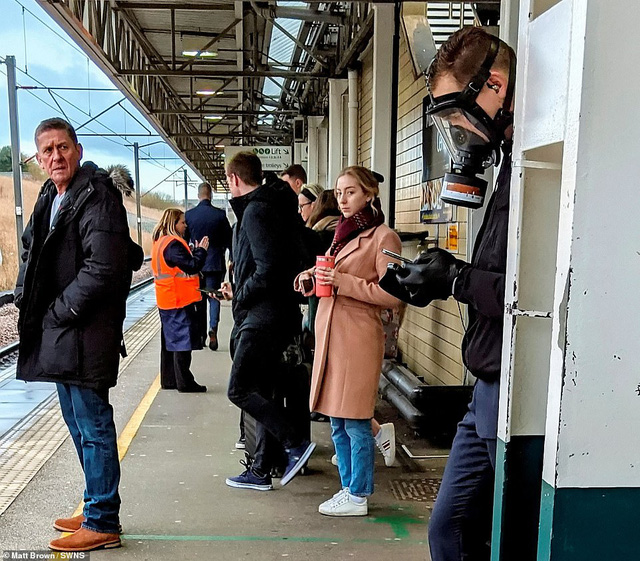 Gas masks are also utilized.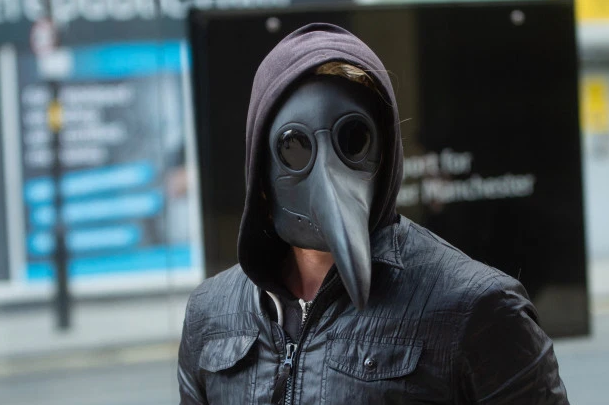 A young man with a rather strange mask.
One of the reasons they have to do so is the shortage of masks worldwide. Therefore, many people have chosen to rather look weird but safe (as they think) in public.
Demand for masks in many countries around the world as well as production activities are greatly affected by the stagnation or even shutdown of the labor force in China.
The scene of people in public traffic wearing a homemade mask like in London happened in China in late January. The fear of Covid-19 led people to use diapers, bra and even lice are fruit peels to use as masks.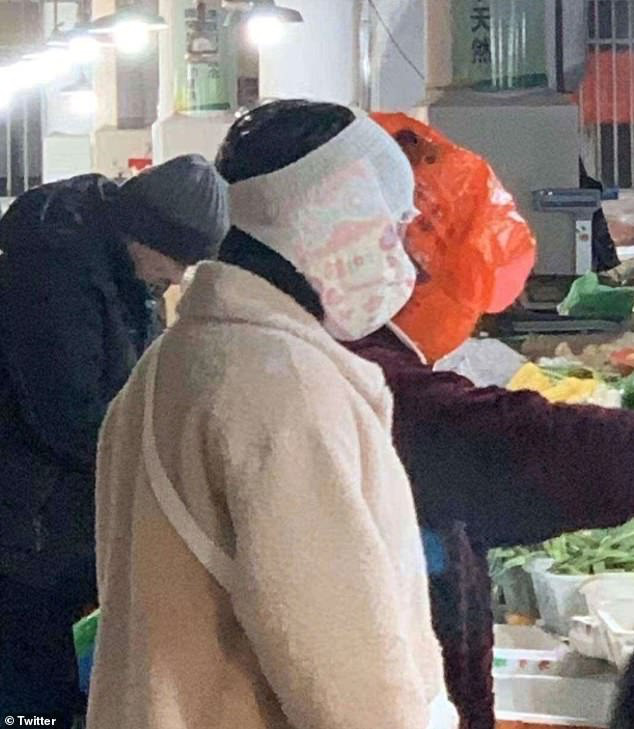 Photos using diapers as masks in China.
However, in practice, the above measures are not able to completely protect against pathogens, unless they come into contact with people who appear infected. A medical expert said: "Wearing masks only has psychological effects, helping them feel more secure and more cautious, not absolute prevention."
According to the World Health Organization (WHO), medical masks are really only needed for doctors and hospital staff, who are responsible for the care and treatment of patients with Covid-19. To reduce the likelihood of infection, WHO recommends that people wash their hands often with soap, covering their mouth and nose when sneezing or coughing, and avoid contact with people who show signs of illness or illness.
The UK health sector says it is applying treatment for 45 mild cases of Covid-19 infection in private homes instead of hospitals. The authorities may refuse to let people from other countries enter the UK and if teachers or students show signs of illness or fall ill, classes will be canceled to prevent the spread. Some MPs have even proposed plans to turn Hyde Park into a giant morgue in the event that the widespread Covid-19 caused many deaths.
At the present time, the world has 97,814 cases of Covid-19, 3,392 deaths. In particular, South Korea accounted for 6,284 cases, 43 deaths, the United States has at least 210 infections, 14 deaths.
Source : Genk