Revealing the biggest upgrade on Samsung Galaxy Z Fold 3
At the beginning of August, Samsung will launch its two new folding screen smartphones, which are Galaxy Z Fold 3 and Galaxy Z Flip 3. Samsung's next two folding screen smartphones will be significantly upgraded, improve machining quality and durability. In particular, Galaxy Z Fold 3 will have a huge upgrade.
Galaxy Z Fold 3 will be equipped with Samsung's second generation of Ultra Thin Glass, and support for S-Pen. Fold 3 will also be Samsung's first smartphone with a camera hidden below the display. Samsung revealed that the hidden camera technology under the screen will be applied to many of its other devices.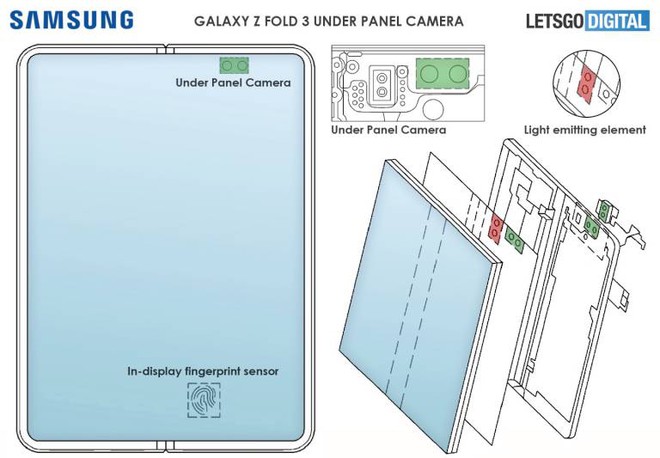 According to a source from LetsGoDigital, Samsung has registered many different patents, which clearly describe the design and features of the Galaxy Z Fold 3 folding screen smartphone. In it, you can also see a patent for a hidden camera. under the screen and a fingerprint sensor hidden under the screen.
The fingerprint sensor under the screen is not a new technology, but it has not appeared on any Samsung folding screen smartphone. Samsung's patent describes that the fingerprint sensor under the screen cannot be centered. That is understandable because this is the location of the folding hinge, which is also the reason why the selfie camera of the Fold is not placed in the middle position.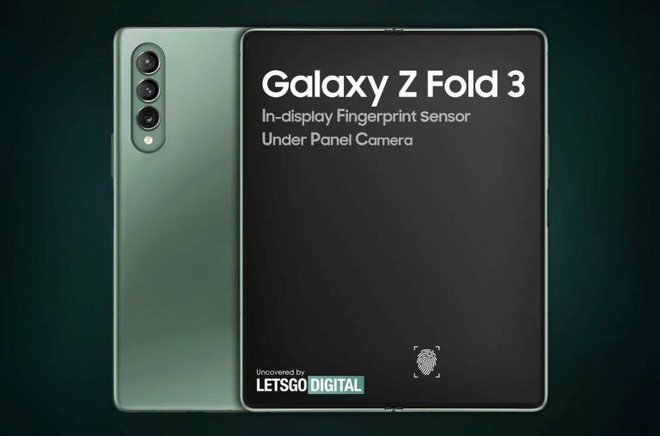 Samsung will equip not one, but many sensors under the screen. These camera sensors are connected to a light and flash unit on the front. The selfie camera hidden under the screen will also not be in the center, but on the right half of the screen.
As for the overall design, the Galaxy Z Fold 3 will still be similar to the Galaxy Z Fold 2. However, the rear camera cluster may be upgraded and changed in design like the Galaxy S21 series.
Reference: BGR
Source : Genk