Reveal photo of Apple AirPods 3rd generation headset
Not long ago, Apple launched the high-end AirPods Max headset. It is expected that in March, Apple will continue to launch a third-generation AirPods headset. This AirPods will have a different design compared to the previous two generations, especially with additional noise-canceling features. just like the AirPods Pro line.
Recently, 52 Audio revealed the actual image that is said to be of this 3rd generation AirPods. Accordingly, the design of the third generation AirPods seems to be inspired by both the AirPods and the AirPods Pro.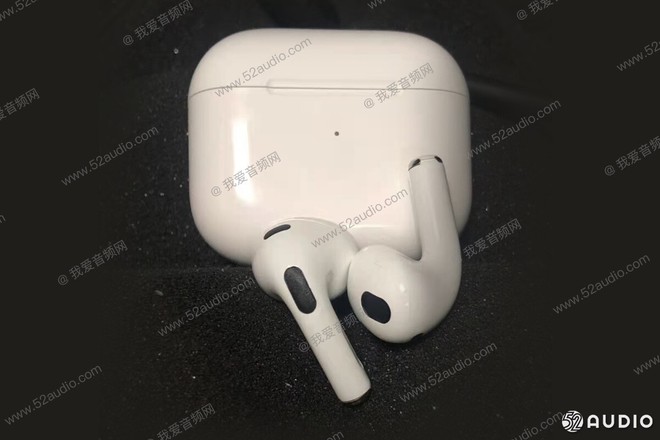 The body is also shorter than the AirPods 1 and 2, but longer than the AirPods Pro. Detachable ear tip, variable sensor position. The third generation AirPods' charging box is square, shorter than the AirPods, but not as long as the AirPods Pro.
52 Audio also further revealed that the third generation AirPods will feature active noise cancellation ANC, similar to the high-end AirPods Pro model. That means Apple will have to add new features to the second-generation AirPods Pro, to be able to differentiate the two lines of headphones.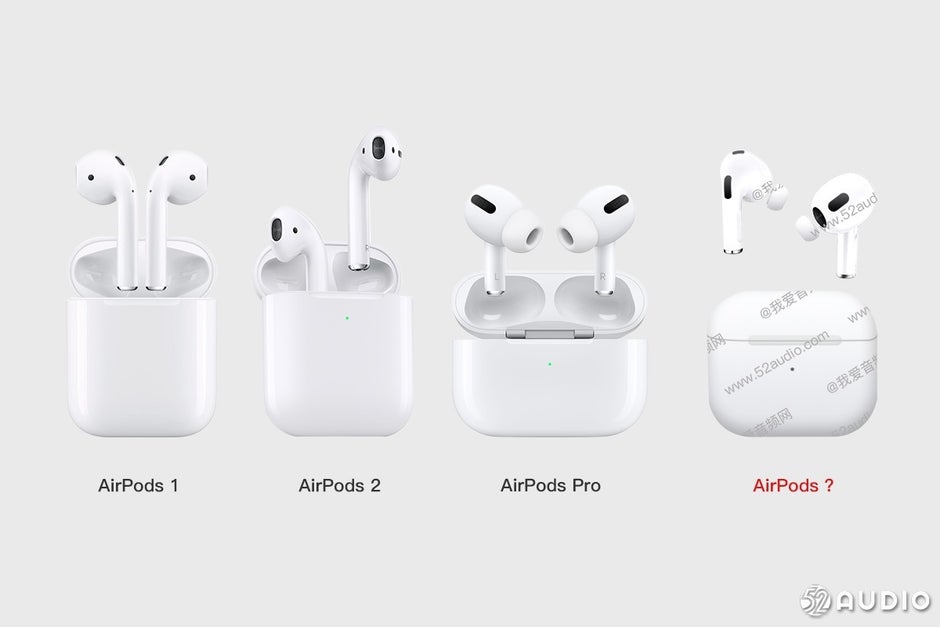 The AirPods 3 will likely be equipped with a new H2 audio processor. The first-generation AirPods were equipped with the W1 chip, then Apple upgraded to the H1 chip in the AirPods 2. More specifically, 52 Audio revealed that the next-generation Apple headphones will have additional fitness monitoring features. healthy, such as measuring oxygen levels in the blood.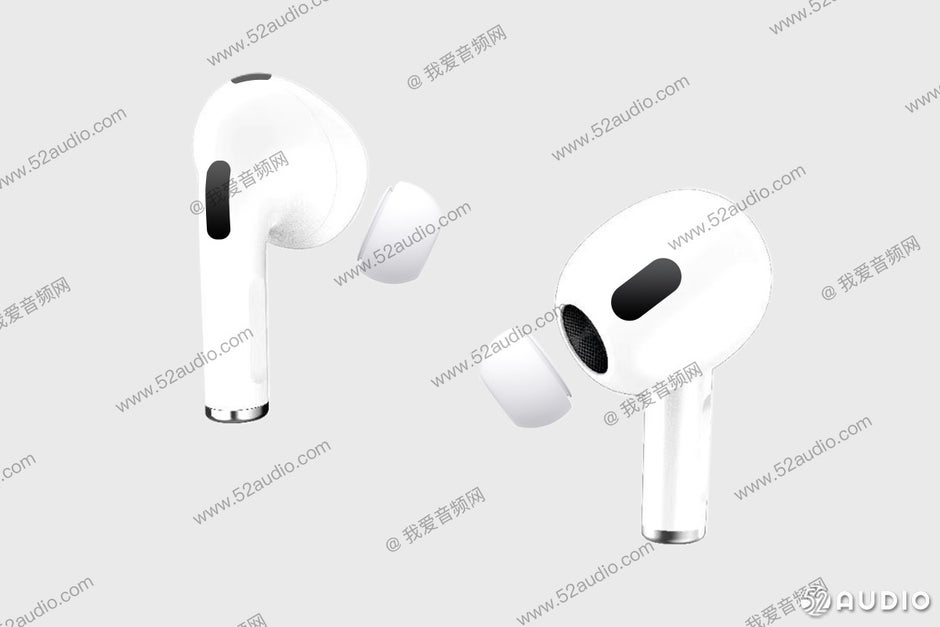 AirPods 3 (left) and AirPods Pro (right).
The battery life of the AirPods 3 will not be improved, equivalent to the AirPods 2 of 5 hours of use (more than 24 hours if the charging case is included). The expected selling price of the AirPods 3 will be around $ 150.
Reference: phonearena
Source : Genk