OPPO Reno 6th version: the most diverse transforming chameleon in the smartphone market
The technology market, especially smartphones, has not cooled down day by day, phone companies actively launch mobile products with many new updates suitable for customers. But few people know that OPPO has always been a manufacturer that captures consumer psychology very well when the company has always been successful with products right from the time it was launched. Typically, the 6th generation OPPO Reno smartphone series has been on the shelves, naturally becoming the smartphone with the most models in Vietnam and in all segments.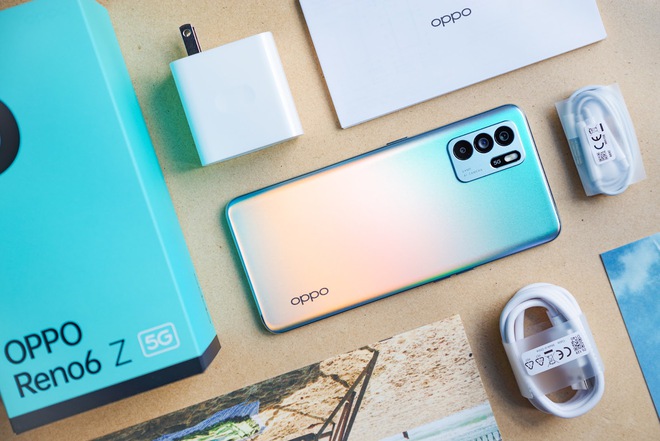 The most interesting thing, despite being upgraded at such a fast rate, Reno has always kept the spirit of "innovation" continuously, by constantly innovating to add features and change defects to suit the needs of customers. better suited to the needs of today's users.
In this product, OPPO seems to favor younger people when launching the latest mobile phone called Reno6 Z, meeting the needs of work and entertainment everywhere. Besides, Reno6 Z will also be a companion with GenZ to explore the colorful road.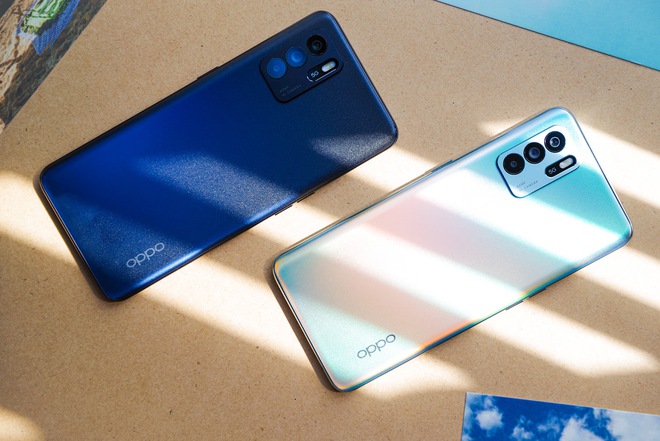 Still following the typical gradient style on the Reno series, in this 6th version, the colors seem to be more eye-catching. If Mystic Black shows strength and masculinity, then Multi-Color Silver exudes love with the blue of the sea mixed with a bit of sunshine, besides the back is covered with many layers and rounded edges. feel more secure grip. The meticulous refinement in the design of the Reno6 Z brings a modern and liberal appearance that seems to be a highlight accessory that attracts all eyes.
To support sharper image quality, Reno6 Z is equipped with a cluster of 3 cameras including 64MP main camera, 8MP ultra-wide-angle camera, and 2MP macro camera. Besides, the front camera with 32MP resolution will help GenZ friends to take photos with the most realistic quality. Like every other OPPO device so far, the camera has always been an element that the company focuses on developing with a series of interesting features, while improving image quality for users.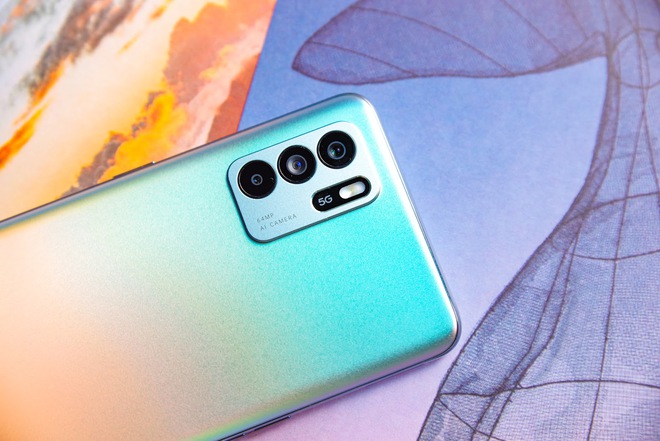 More specifically, OPPO always seeks to simplify the photography process with its built-in AI beauty technology, so users do not need to spend too much time editing their photos. In addition, with the new Bokeh Flare portrait feature, not only taking photos but also recording videos, Reno6 Z still automatically processes the background to remove fonts, whether day or night the subject in the photo will still be prominent. most on. Now with the 6th generation Reno in hand, it will be an effective assistant for young people who are passionate about professional photography.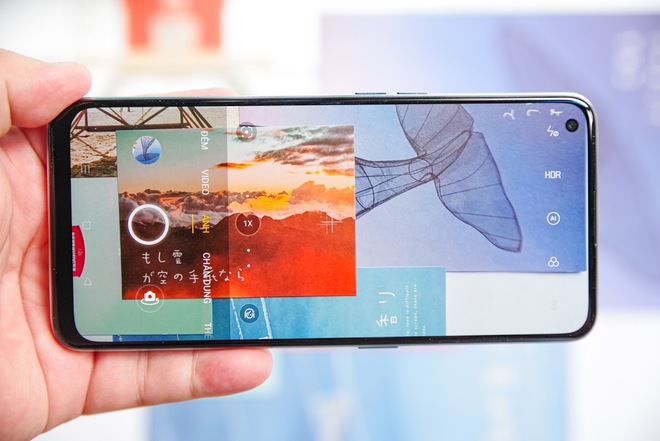 The front of Reno6 Z is equally impressive with a thin edge design screen integrated with fingerprint unlock under the screen, along with a mole camera to help expand the display space to the maximum, bringing wider and more open entertainment experience for users.
A chameleon can transform to adapt to any situation, and the same is true on the Reno6 Z. Not only has the design changed, the accompanying performance has also been updated to be able to handle more tasks. According to OPPO, Reno6 Z owns a Dimensity 800U chip with 8GB RAM system and up to 128GB internal memory, with these parameters showing that Reno6 Z offers smooth operation, limiting stuttering. or freeze.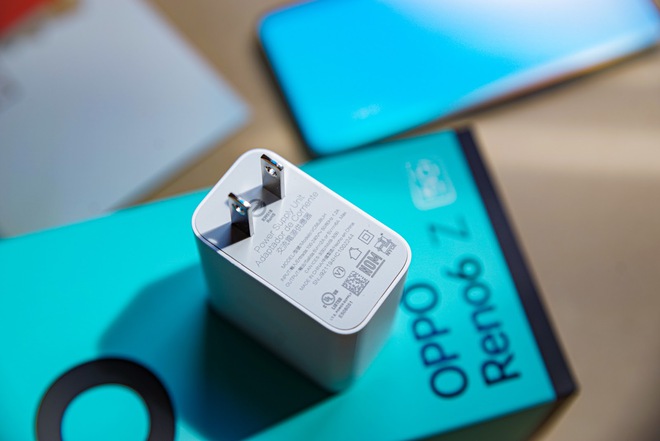 Now, young users can comfortably carry their mobile outside without having to worry about plugging in and charging many times, when Reno6 Z is equipped with a 4,310 mAh battery and 30W VOOC 4.0 fast charging system to bring the maximum use. In the work.
With the diverse and novel transformation on Reno6 Z is expected to bring innovations in terms of experience, especially towards young audiences. This will be an ideal "weapon" to stand by you for GenZ friends with an active and modern lifestyle.
Source : Genk