Mirrorless sales fell 50% in Japan in March 2020 only due to the Covid-19 pandemic
Japan's BCN Retail has released a report on camera sales in March. And it's no surprise that mirrorless sales in the Japanese market have plummeted by more than 50% in just the past March.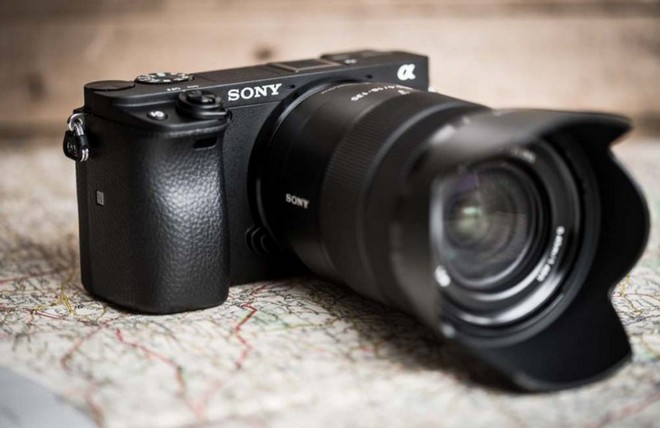 This terrible decline makes experts skeptical about the resilience of the mirrorless segment in the near future. Although the above figure is only for the Japanese market, but analysts believe that mirrorless sales will certainly drop sharply in many other markets around the world.
However, these numbers partly show us the impact of the Covid-19 pandemic on camera manufacturers.
According to BCN data, Sony's mirrorless sales have fallen by 44.5%, Olympus is 54.9%, Canon is down 32.3%, Fujifilm is down 50.5%.
This reduction is much higher than the relative 15-20% annual reduction that has occurred in the past few years. In other words, the impact of the Covid-19 pandemic is extremely profound worldwide.
BCN has also published a list of models that sell well at this time. Specifically, the EOS M50 continues to lead with a sales ratio of up to 10.7%, surpassing the Olympus Pen E-PL9. Meanwhile, Sony A6400 model has reached the top three. Especially, the Sony A6000 model still ranks fifth despite being more than 6 years old.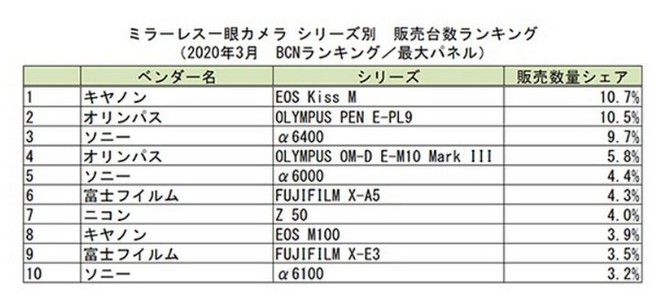 It can be said that these figures are a harbinger of a gloomy 2020 for most of Japan's major camera makers. Of course, these are only monthly figures and it would be more sad to have to keep track of the quarterly numbers if the Covid-19 epidemic could not be controlled globally.
Refer to Petapixel
Source : Genk