Google's Pixel Fold folding screen smartphone: Specifications, design, price and launch date
Shortly after the Android 12 beta was released in May, developers found evidence of the existence of a Google folding screen smartphone in the code. Codenamed "Passport (Pixel foldable) – GPQ72".
That means Google is preparing to launch a foldable smartphone, which could be named Pixel Fold or Pixel Passport, according to the leaked codename. According to Ross Young's source, Pixel Fold will be launched later this year.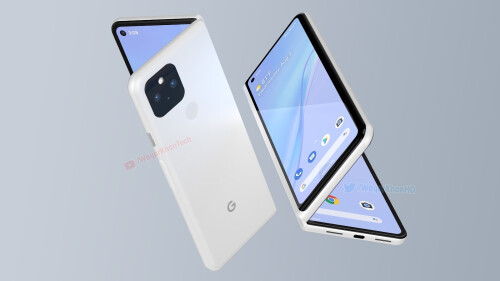 The Pixel Fold's biggest competitor will undoubtedly be Samsung's Galaxy Z Fold 3. According to leaked sources, the Galaxy Z Fold 3 will cost around $1,799, while its predecessor, the Galaxy Z Fold 2, is priced at $1,999. Therefore, you can expect the Pixel Fold to be priced between $1,499 and $1,999.
According to a patent filed by Google in April 2020, the Pixel Fold has a horizontal folding screen design similar to Samsung's Galaxy Z Fold. Google's patent specifically focuses on the hinge mechanism, maybe Google has put a lot of effort into refining and improving this part.
Based on the design of the Pixel 5 and the patent registered by Google, YouTuber Waqar Khan introduced the design concept of the Pixel Fold. Of course, this is not the official design of Google, but can show us what this folding screen smartphone will look like in the future.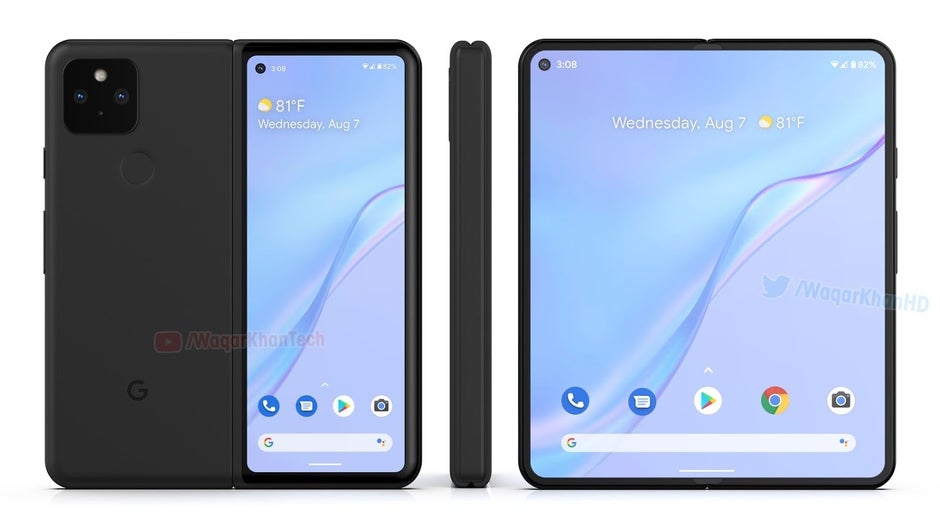 The Pixel Fold's 7.6-inch OLED display is said to be made by Samsung. The main screen will be able to fold inward and also have a secondary screen on the outside, similar to the Galaxy Z Fold. Google will also use the same punch-hole selfie camera design as the Pixel 5.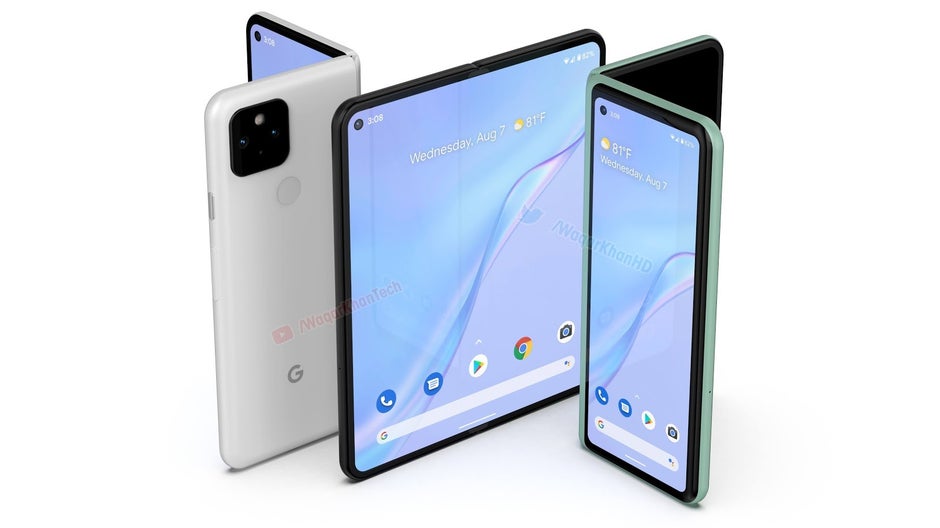 Pixel Fold will run Android 12 operating system, with many improvements to support folding devices, especially the ability to focus on multitasking to take advantage of the large screen. Samsung is already a step ahead in developing foldable smartphones, but Google promises to have the edge thanks to new software and features.
Since Huawei struggled, Samsung has almost completely dominated the foldable smartphone market. Therefore, having more manufacturers participate in this market will help users benefit. According to recent reports, Xiaomi and OPPO will also launch their affordable foldable smartphones later this year.
Reference: phonearena
Source : Genk