FPT launches a new version of Play Box: the world's first Android TV Box to receive orders in Vietnamese
FPT Telecom recently launched their next-generation Play Box, but this time there is a huge improvement, not just the Android TV Box as before.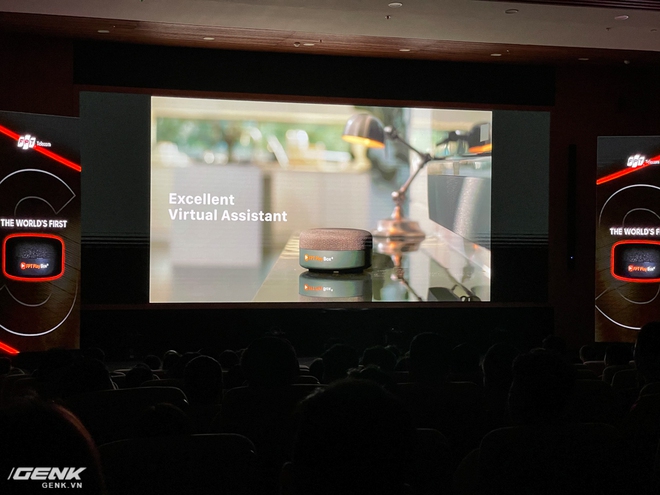 The first bright and innovative feature is the ability to recognize voice in Vietnamese. FPT's previous devices can issue commands in English, but in order to popularize the majority of domestic users, FPT has cooperated further with Google so that their devices can understand the commands. Vietnamese the easiest way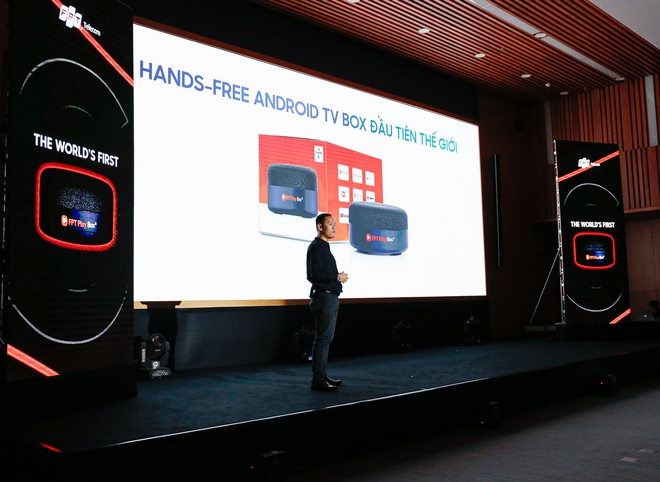 According to the manufacturer, the Play Box S is integrated inside 2 microphones that recognize voices at normal volume within 5m. In addition, if you want to increase the ability to receive commands better anywhere in the house, users can also connect a few similar Play Box S.
Not only is the Android TV Box itself, but it is also a smart speaker and acts as a hub to connect and control devices running Google Assistant. This means, smart curtains, smart lights, smart power outlets or security cameras … can all be controlled via FPT Play Box S and of course in Vietnamese.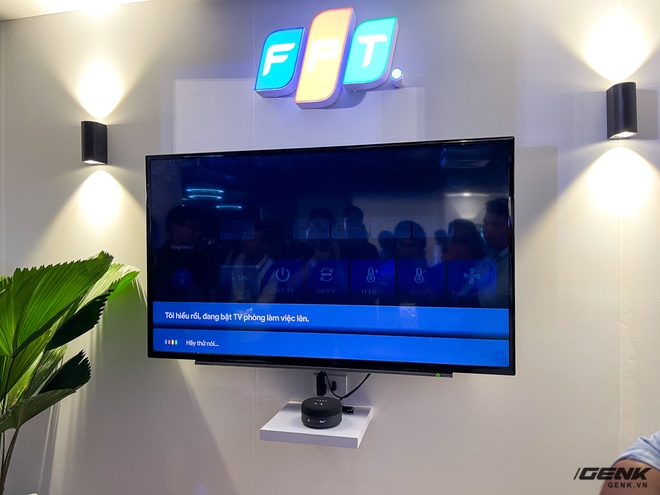 Making commands in Vietnamese will help family members control smart devices more easily, without having to know English or use remote as before. To order, users simply say OK Google or Hey Google and then command in Vietnamese.
It is known that in order to connect to smart devices on FPT Play Box S, users can download an application called Rogo, the way it works similar to the MiHome app that we are too familiar with from Xiaomi. .
Play Box S is fully equipped with smart connectivity solutions such as WiFi, Bluetooth Mesh (BLE), ZigBee, or even infrared. Besides, inside it also has a humidity sensor and a temperature sensor to announce on the TV screen in the house.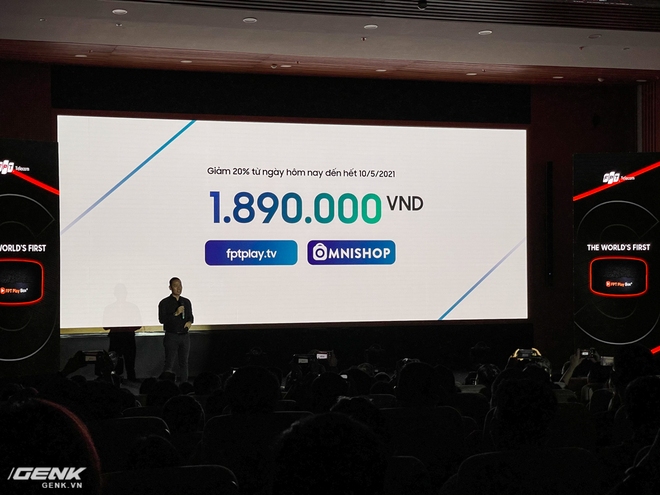 Currently, FPT Play Box S is sold for 2,390,000 VND and at the first time, when pre-order, there is a discount of 500,000 VND.
Also during the launch event, FPT Telecom said it would launch more AI smart home solutions integrated into this product, including AI cameras, AI air conditioning control, and AI lights control. In the future, their FPT Play Box device will become a smart home control center for Vietnamese people.
Source : Genk