Decipher the mystery of game developers: Behind the billion-dollar industry is the brain of "artists"
According to the Vietnam Mobile Marketing and Game Market Report 2019 conducted by Appota, the number of mobile game players in 2018 reached 33 million, expected to reach 40 million users in 2020, despite the number of games released. significantly reduced. Game revenue paid through iOS and Android application markets is estimated at US $ 365 million in 2018.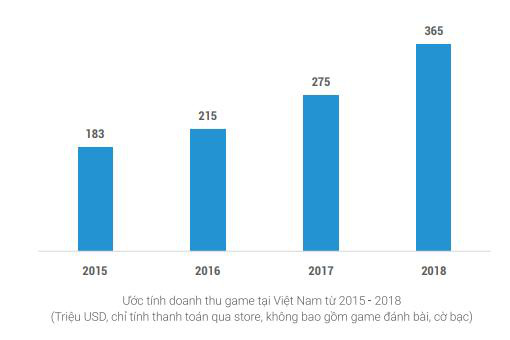 Source: Vietnam Mobile Marketing & Game Report 2019, Appota
High demand, lack of supply
The main minds behind mobile games are game developers. The huge revenue of the mobile game market is the factor that makes game developers welcomed by leading technology firms. However, in Vietnam, this billion-dollar market is still facing many challenges to be able to explode like South Korea and Japan, the biggest difficulty is the shortage of the game programming team. .
Due to the unique characteristics that require a close combination of pure technology (tech) with artist quality when developing games, game developers have developed into an independent branch of software programming profession. In Vietnam, this field of study is still very new and there are not many training cradles. Moreover, young people pursuing the game developer path must satisfy two factors: high creativity and … playing games since childhood.
"I loved gaming so much, that I used to play games for 48 hours in a row when I was a student. Then one day, with some friends, we thought, maybe we set up a game company. Luckily, the first game was successful. My journey with VNG started off by chance. " VNG CEO Le Hong Minh – the first technology unicorn founder in Vietnam, has summed up the charm with such a game making career. The only difference is, he does not directly create game products but creates the best environment for mature and developed game programmers: VNG Game Studio North has always been considered one of the biggest Game Studio in Vietnam. The South, with offices in six Southeast Asian countries, has even begun to explore markets as far as South America and India.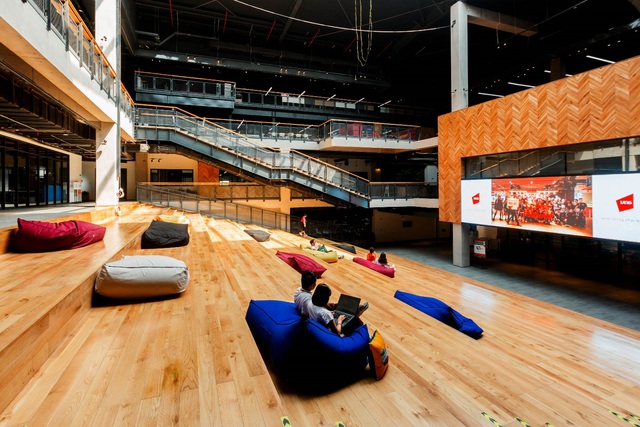 VNG Campus – the most modern office in Vietnam
Up to now, Vietnam has only about 500 engineers working in the Game segment, very modest compared to the human resources of thousands of engineers in many countries. Understand the simplest, game programming engineer is the person who realizes the idea, the script of Game Designer (game creator) into a complete game product through his technical knowledge. Game programming profession is also divided into 2 main branches: front-end and back-end. A front-end specialist will be responsible for developing a group of features used to communicate directly with users: graphics, images, sound, etc. Meanwhile, the back-end will go into the core as saved. Data storage on servers, servers, infrastructure management, …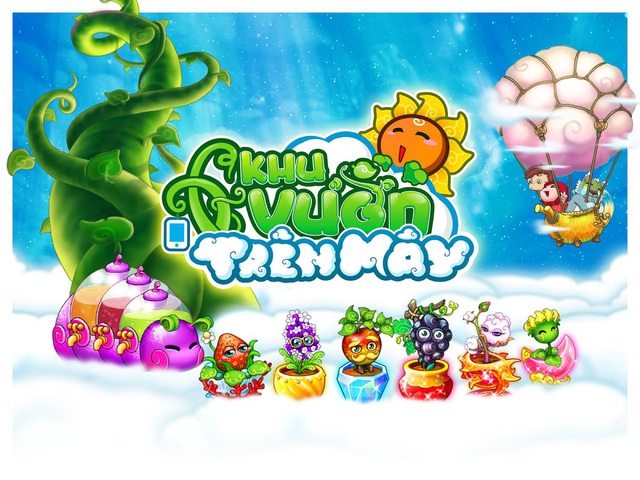 Garden on the cloud – the only Vietnamese game to be honored at the 13th International Mobile Gaming Awards
Most students studying in technology training schools have access to all types of platforms from web to mobile apps, system software for each operating system. However, the knowledge of game programming profession is quite limited, although this is an industry with great development potential. An average game developer can earn more than $ 100,000 a year in the US working for famous Game Studio, not counting bonuses for high-revenue games and large DAUs (the same number of players game programming engineers are also likened to true artists, whose work requires constant creativity and the ability to filter and absorb the latest trends.
The shortest route
Taking a look at the paths of getting "charming" students as a programmer, the shortest route is to apply to Vietnamese technology companies with big Game Studio like VNG and especially programs. talented in game programming with methodical orientation, clear development roadmap. If accepted to participate in these programs, the treatment and welfare of the students will be double the market average, even though they have not even graduated.
For example, the VNG Unicorn Program Game Development Fresher's annual Game Developer Fresher program. This is a program focusing on students in year 3, year 4 with good and excellent academic performance in 3 big cities: Hanoi, Ho Chi Minh City, Da Nang. Passing 3 rounds: Applying, Entrance examination, Interview, candidates have the opportunity to become VNG Fresher (the name of the trainees at VNG) with a starting salary of up to 9 million VND, although still go to school, with the opportunity to become a full-time employee after only 3 months.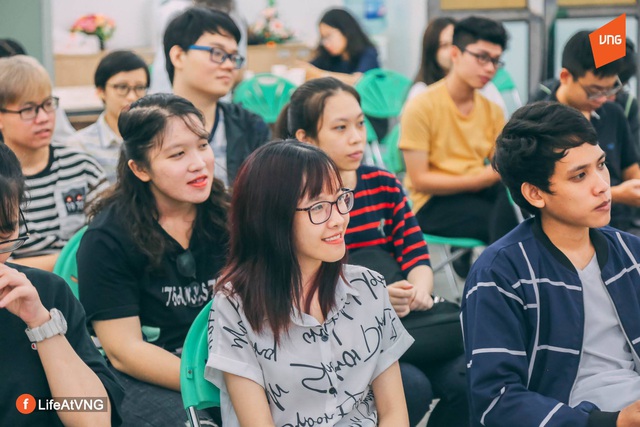 Students participate in Vher Game Development Fresher Training and Recruitment Program
VNG is also a rare business that invests heavily in training and developing resources of programming engineers in general and game programming in particular. In 2019 alone, the number of VNG Tech Fresher Training and Recruitment applications has reached more than 2000, not to mention the Code Code online playground CodeTour.vn attracts hundreds of IT students nationwide to compete. . Among them, many engineers have matured and are currently operating hundreds of billion dong of product segments at VNG.
The path to becoming a Game programmer can be very arduous, from the "lack" of the domestic environment to the prejudice from the old generation, but for that reason, the profession of "making games" is challenging. Also very romantic. A lot of you share, when you are really a member of a game making group, you only know it turns out a famous game that seems to need hundreds of people to work is actually operated by a small group of 10 people. The success of a product expressed through the acceptance of tens of millions of users is a sense of satisfaction that is hard to replace, and more proud, when only 10 people who create a good product compete with Hundreds of other games in the international market.
About VNG:
Established in 2004, VNG is the leading Internet and technology corporation in Vietnam with a diverse product ecosystem, serving the needs of more than 100 million customers at home and abroad.
VNG is also the first enterprise in Vietnam valued at over US $ 1 billion according to the World Startup Report and Google – Temasek Report, which is in the Top 14 Technology unicorns of Southeast Asia in 2019, according to Bain & Company.
In 2019, VNG reached the Top 50 leading brands in Vietnam and received the award "Best Place to Work in Asia" organized and voted by HR Asia, the leading prestigious magazine about sphinxes in Asia. In 2020, for the first time, VNG won the title of Top 2 Employer Employers Brands selected by IT students and among the Top 50 Employer Brands with Vietnamese students according to the survey results. by Anphabe.
About VNG Game Studio North (GSN)
As one of the largest Game Studio in Vietnam, GSN is currently present in 6 Southeast Asian countries, successfully releasing more than 60 mobile game titles, attracting tens of millions of users worldwide.
In 2017, the game "Garden on the Cloud" developed by GSN is the only Vietnamese game to be honored at the 13th International Mobile Gaming Awards (IMGA 13th) with the category: "People's Choice Award", on par with the names. Age of game village comes from many countries.
Source : Genk