Chinese electric cars "break" all records, charge once to go 1000 Km, causing Tesla to panic
Nio is a well-known electrical manufacturer in China and is compared as the "Tesla of China". The company stands out with high-end electric SUV products such as EC6, ES6, or ES8. Not stopping there, Nio continues to expand the market as customers who love electric sedans with the launch of its first sedan model called Nio ET7.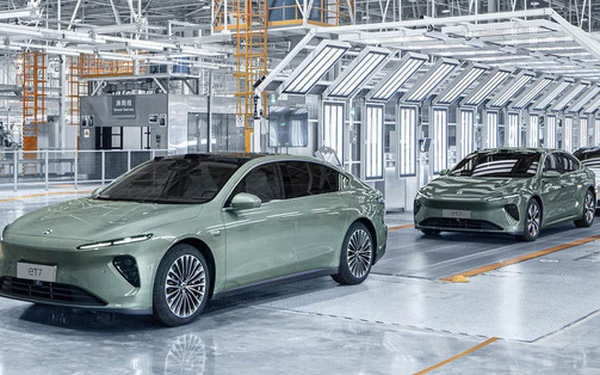 The Nio ET7 first appeared to the public as a preview at an event in Chengdu in January 2021. Compared to this version, the commercial version of Nio ET7 will have almost no significant changes, specifically:
The ET7 has dimensions of length x width x height of 5,098mm x 1,987 mm x 1,505 mm respectively and the wheelbase reaches 3,060 mm. With this size, the ET7 will belong to the large sedan segment. (Source: Electric Vehicle Web)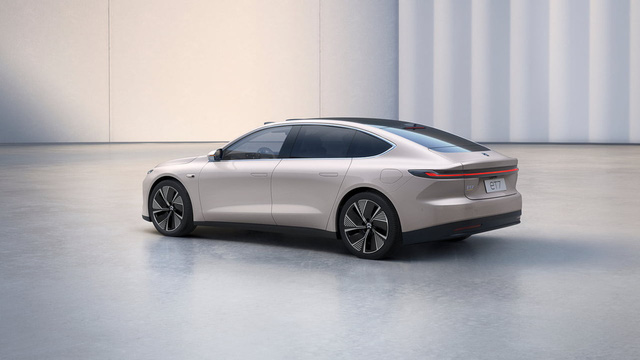 The ET7 electric car is covered with a lot of technology by Nio – a car company named "Tesla of China".
In terms of design, Nio ET7 has a modern and luxurious appearance. The front of the Nio ET7 does not have a grille, instead there are ventilation slots in the front bumper. The LED daytime running lights are designed to be extremely slim, combined with two-stage LED headlights placed in the two side air vents.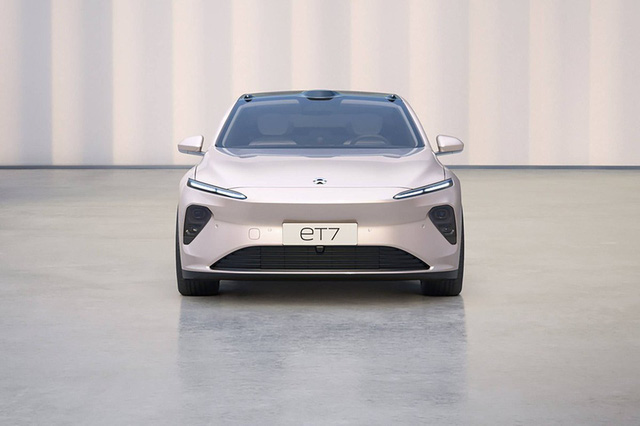 The front is not too fussy but still creates the impression of luxury. (Source: Twitter)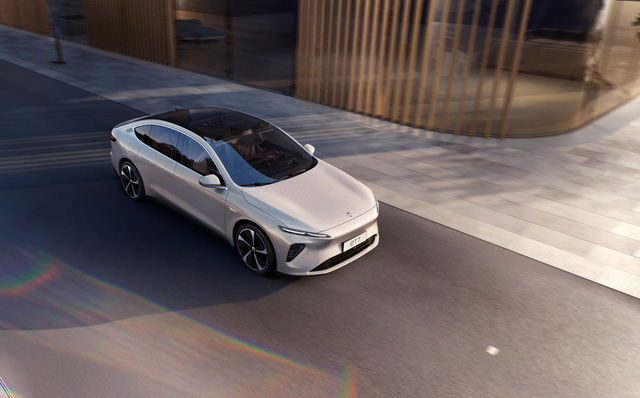 The roof of the car is designed entirely of glass.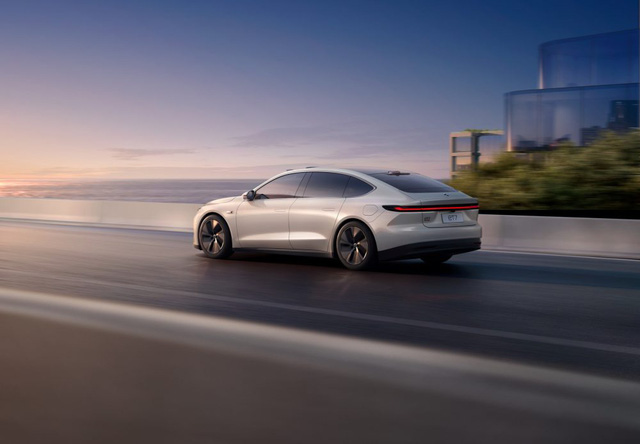 The rear is a strip of LED tail lights running across the body according to the current popular trend and a small rear spoiler right on the trunk. (Source: Electrek)
The interior of the Nio ET7 looks quite simple with a 10.8-inch control screen and a 12.8-inch touchscreen entertainment screen with a resolution of 1,728 x 1,888 pixels, supporting 5G connectivity, Wi-Fi 6 and Bluetooth 5.2. Besides, there are standard equipment such as two-spoke steering wheel, 23-speaker sound system with a capacity of 1,000W, heating / massaging system for both rows of seats…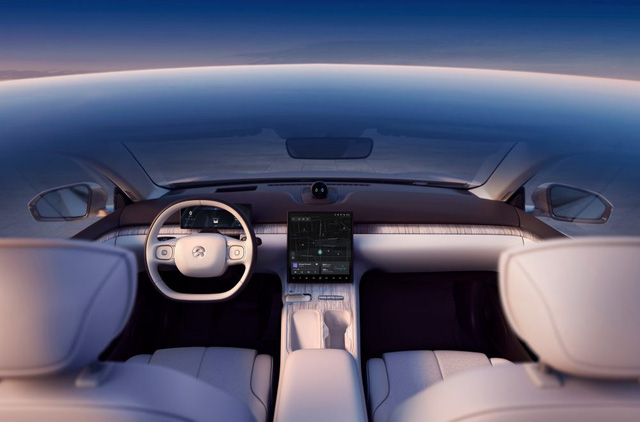 The interior is simple but luxurious. (Source: Electrek)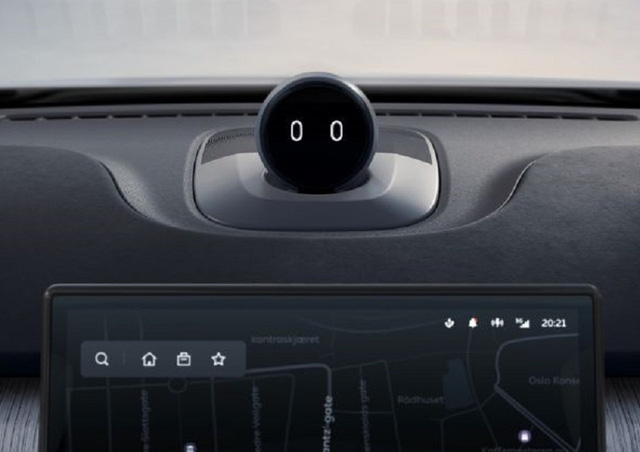 Nio ET7 is also equipped with an AI assistant called Nomi that comes with 4 microphones and its own microprocessor to record information and execute voice commands.(Source: Auto Mobil Sport)
Powering the Nio ET7 is a 180 kW front electric motor and 300 kW rear electric motor. Thereby bringing to the car a combined power of 480kW (644 hp) and maximum torque of 850Nm, for the ability to accelerate from 0 to 100km/h in just 3.9 seconds.
Nio ET7 will offer 03 battery options including 70kWh, 100kWh and 150kWh with respective travel ranges of 500 Km, 700 Km and 1000 Km respectively.
In terms of safety features, the Nio ET7 is equipped with an advanced Aquila Super Sensing steering assist system. This system works based on 33 sensors throughout the vehicle, including 11 high-resolution 8MP cameras, 05 long-range LiDAR sensors, 12 ultrasonic sensors and 05 radar sensors, allowing to detect other vehicles in the area. distance up to 687m, maximum support for driver safety during travel.
Nio ET 7 will have a starting price of 448,000 yuan (about 1.7 billion dong) for the 70kWh battery, 506,000 yuan (about 1.8 billion dong) for the 100kWh battery, and 526,000 yuan (about 1.86 billion dong). for the 150kWh battery version.
According to the manufacturer, Nio ET 7 will officially be available in the domestic market in early 2022, then the German market and some other countries in Europe.
Source : Genk