Bill Gates predicted COVID-19 would be under control in June, but a similar pandemic will occur 'every 20 years or so'.
The Microsoft founder affirmed that the COVID-19 pandemic was "the biggest event humanity has ever experienced in its entire life". At the same time, Bill Gates warned the world could experience a pandemic like COVID-19 "every 20 years or so." This is a statement made by a billionaire in an interview with Financial Times on April 2.
Also according to Bill Gates, to be able to deal with such events in the future, countries must prepare well preventive medicine system, implement early warning systems when detecting an epidemic. out, as well as increase the understanding of dangerous virus types.
"The cost of doing these things well is still too small compared to the losses we are currently suffering," Bill Gates said. Although it is expected that the world will learn many valuable lessons to prepare for the future, the price to pay for this pandemic is 'too high', according to Bill Gates.
Since a few years ago, the 67-year-old American billionaire has been constantly warning of a dangerous pandemic capable of causing a global health crisis, causing the deaths of tens of millions of people in just one. year.
Bill Gates himself is also one of the billionaires actively supporting the prevention of epidemics. He has donated billions of dollars to build a research factory and prepare a vaccine for Covid-19 as soon as possible.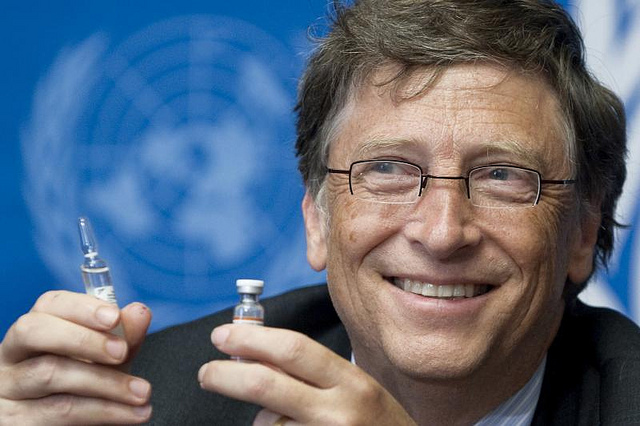 Most recently, during an interview with CNBC, Bill Gates also predicted that the outbreak of COVID-19 would probably be contained in June.
"If we act together, comply with quarantine orders and participate in testing, we will see many places reopening in June," Bill Gates predicted. "Currently, each country has its own measures to deal with the crisis. The countries in Asia are the best example in combating COVID-19."
However, the world still needs "a miraculous cure with a success rate of more than 95% or a widely used vaccine," Bill Gates said. According to Bill Gates' forecast, it was not until September 2021 that the world could find a really effective vaccine to treat Covid-19.
Refer to Bussiness Insider
Source : Genk