2 stormy months in Jack Ma's life: fortune evaporated 11 billion USD just because of 1 staggering
As noted by Bloomberg, Jack Ma's total assets have evaporated nearly $ 11 billion since the end of October as the Chinese government tightened control of his empire and other major tech giants in the country. .
This year, the 56-year-old billionaire once saw his fortune skyrocket to $ 61.7 billion, regaining Asia's richest throne. But now, his fortune has declined to only $ 50.9 billion and ranks 50th in the list of the world's 500 richest people.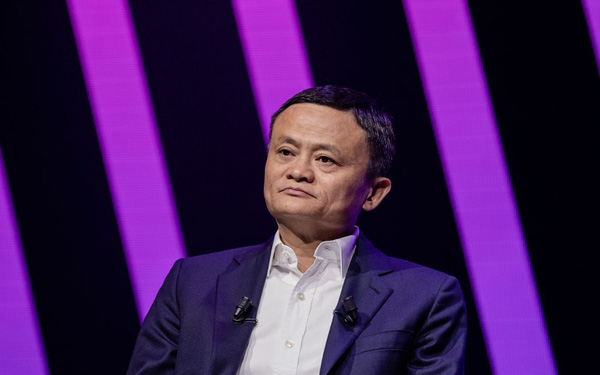 The cause of Jack Ma's decline in wealth stems from a speech in October when he criticized Chinese banks and government regulations that he deemed ignorant of the internet.
Since then, the Chinese government has tightened controls on Jack Ma's companies, first suspending Ant's IPO and then setting up a team to investigate monopoly claims against Alibaba. These moves have scared global investors, resulting in the market capitalization of Alibaba and other Chinese giants evaporating hundreds of billions of dollars. Tencent owner Pony Ma has also dropped 15% since the beginning of November, while Meituan boss Wang Xing has also seen his fortune drop a fifth from its peak last month.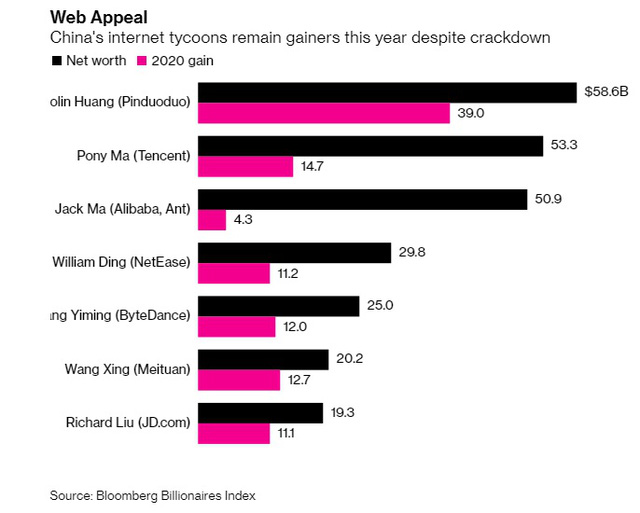 Although assets have declined sharply recently, since the beginning of the year, Chinese technology billionaires like Jack Ma still pocketed many billions of dollars.
" There is a tidal wave that the Chinese tech giants are under scrutiny from the authorities. Antitrust manuscripts are just one of those signals, " said analyst Bruce. Pang said.
Even so, despite the recent breakdowns, Chinese Internet giants have seen stocks rise since the beginning of this year. The 21 billionaires tracked by Bloomberg make $ 187 billion in 2020. Even Ma's fortune is up $ 4.3 billion.
Recently, the Chinese government has taken drastic action with a few private corporations, including Ant. Until recently, Jack Ma is known to have good relations with the government. Before his public address on October 24, he never made any public statements related to government policy issues.
Over the years, companies including Ant and giants like Alibaba and Tencent have enjoyed a period of little scrutiny from the government, allowing them to expand into multiple areas from payments, loan…
With Tencent's WeChat and several other apps developed by these companies, Chinese consumers and small business owners can shop, order a taxi, make an investment or borrow money with just one swipe. phone. Companies like Alibaba and Tencent have become so powerful that the authorities fear.
In November, China announced several bills aimed at preventing such companies from collecting user-sensitive, antitrust data.
Source : Genk