Xiaomi launched an electronic drawing board: 16-inch LCD screen, supports 3 ink colors, priced at 390,000 VND
Xiaomi has just launched a new form of electronic drawing board for children on the Youpin community fundraising platform, called Xiaoxun. Compared to the products the company has introduced before, this drawing board is equipped with a larger and more advanced LCD screen, while adding many new features.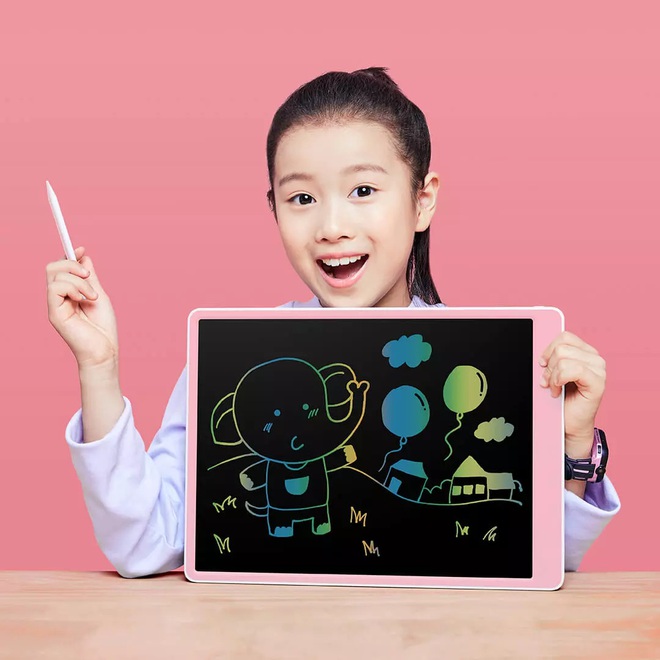 Xiaoxun electronic whiteboard comes with a 16-inch LCD screen, designed for young children but basically, anyone can use it. In addition, this tablet also has the ability to display up to 3 different colors (including Blue, White and Green), instead of just a single ink color like on the electronic drawing board MIJIA.
The included stylus is made of steel and can magnetically attach to the side, just like the Apple Pencil on an iPad. On the other hand, the pen also supports writing with light pressure, with the thickness of the pen stroke depending on the pressure of the user.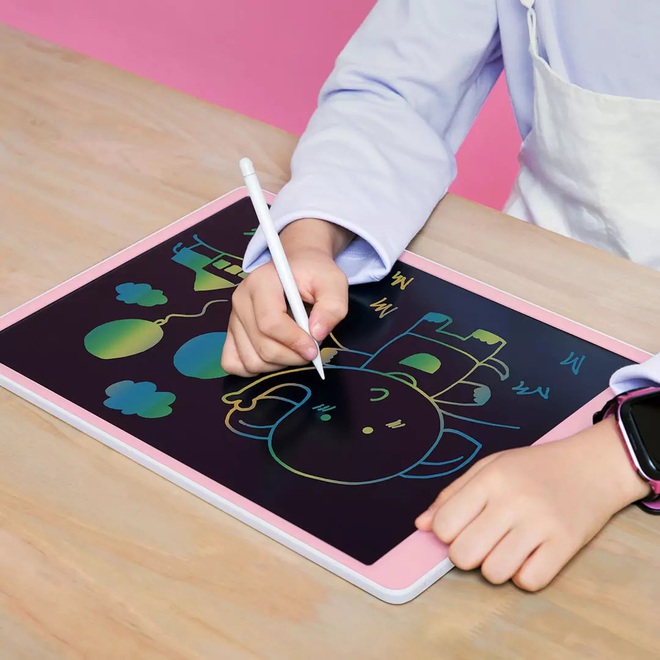 On the bottom edge of the artboard, we will have a button to erase all the content drawn on the screen. In addition, it is also equipped with a lever on the side to disable the delete button, to prevent users from accidentally pressing and clearing the screen while in use.
Xiaoxun electronic drawing board has a body made from Polycarbonate plastic, which feels quite light and comfortable to hold, despite its large size of 36.8 x 26.8 x 0.8 cm. It uses a CR2025 coin cell battery, which can provide up to 2 years of continuous use before it needs replacement.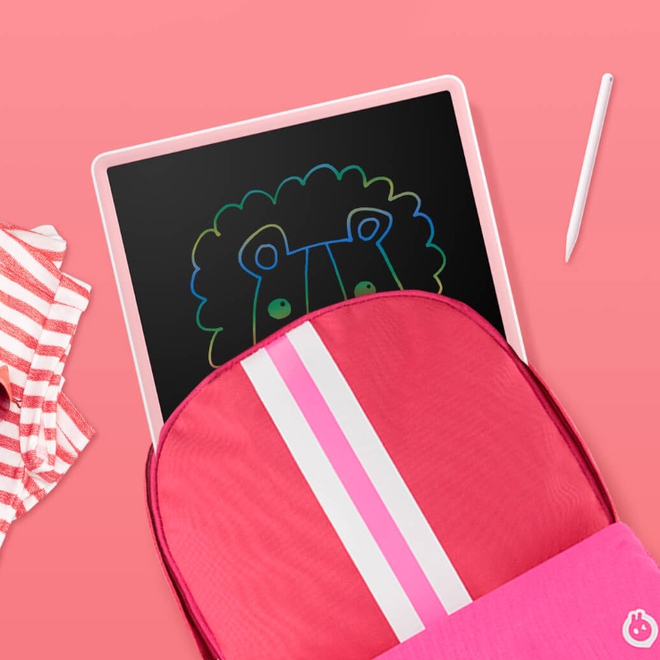 The tablet is currently sold on Xiaomi's Youpin crowdfunding platform, retails for 119 yuan (about 390,000 dong), and comes in two color options, Pink and Blue.
Source : Genk