World's richest billionaire under 30 years old: Graduated from MIT, vegan, sharing apartment with friends even though he is the owner of a billion dollar cryptocurrency exchange at the age of 29
This year, one of Hong Kong's richest people – also the world's richest person under the age of 30 – is not an heir to a wealthy family but a native of the United States, building his fortune. thanks to the world of cryptocurrencies.
According to Forbes' estimates, 29-year-old Sam Bankman-Fried is now worth $8.7 billion. But that number could be "much larger" depending on the outcome of a round of funding that he said would drastically increase the valuation of FTX, the Hong Kong-based crypto derivatives exchange. Sam founded FTX in 2019.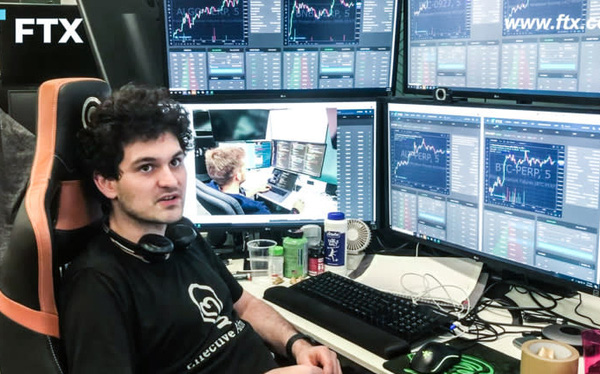 Surprisingly, despite his wealth, the billionaire former Wall Street employee still lives a very simple life, eats vegan, shares an apartment with friends, wears T-shirts and shorts to work. . Not stopping there, Sam always has to make sure that every room in FTX's office in the busiest area of ​​Hong Kong has lazy chairs so he can sleep here at any time.
Bankman-Fried describes himself as a workaholic and sets strict self-discipline. He spends most of his evenings at the office and only returns home when the staff is " tired of my presence ", Sam told Nikkei Asia in a recent interview.
He hardly ever drinks or goes on vacation, because, he says, "it's like a piece of idle software, your brain works less efficiently after a long break".
FTX's new funding round, which is expected to close soon, will likely make the company one of the most valuable new fintech businesses in Asia.
During the crypto boom, FTX recorded over $400 billion in trading volume in April, marking a twenty-fold increase year-on-year and making the two-year-old platform the one of the leading cryptocurrency exchanges globally.
Unlike beginner-oriented crypto trading platforms like Coinbase. FTX is known for its complex derivative products, similar to those sold by investment banks, including futures, options, volatility indices, etc. According to Bankman-Fried, Such products allow users – most of whom are traders with high engagement and large capital, to use cryptocurrencies short-term and profit from the exchange in the market.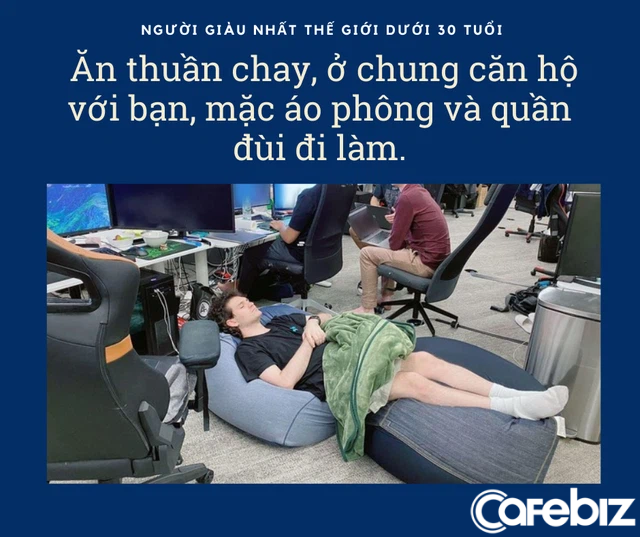 FTX also offers tokenized shares: A digital token that tracks the stock prices of real-life companies like Tesla and GameStop, so that people can technically trade stocks continuously. . Another unusual product of FTX is the pre-IPO contract, through which traders outside of the US can bet on the valuations of upcoming companies.
Not all FTX products are necessarily crypto-related. For example, they run a betting market where people can bet on scenarios like whether the Tokyo Olympics will be held or whether Donald Trump will be re-elected president in 2024?
Soaring investor interest in the cryptocurrency has also boosted FTX's valuation, which a year ago was just $1 billion. According to Bankman-Fried, the company's value will increase to $20 billion when it completes its upcoming funding round, raising "hundreds of millions of dollars" mainly from institutions.
However, money is secondary, according to Bankman-Fried.
" The most important thing is not the funds themselves. The most important thing is the partnerships with companies in the traditional financial sector such as banks and fund managers. FTX hopes to serve the such institutions as partners as they begin to build their own cryptocurrency trading capabilities ."
Sam was born into a family whose parents were professors at Stanford Law School. He himself graduated from the Massachusetts Institute of Technology with a major in physics and initially wanted to pursue an academic career.
But about three years later, while working as a teller at Jane Street, a Wall Street financial firm, he developed models to analyze returns on individual donations. In 2017, Bankman-Fried decided to become a cryptocurrency trader at Alemeda Research after seeing the opportunity of this new market.
" When I first joined, I didn't know anything about cryptocurrencies. I didn't even know what blockchain was. But I got the hang of it pretty quickly ."
Two years later, he founded the crypto derivatives exchange FTX with his colleagues Alameda, because he was " so frustrated with the poor quality exchanges that exist in the market ".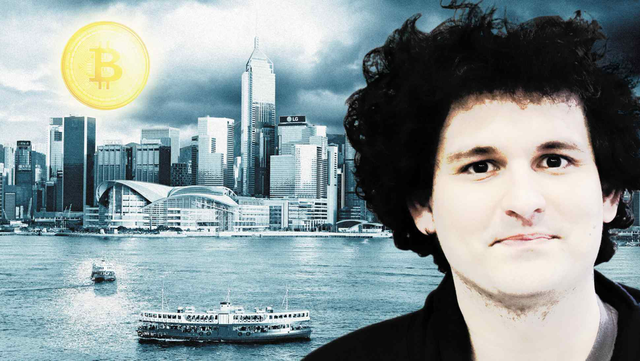 When entering cryptocurrency trading, he discovered "Kimchi Premium" – a special phenomenon in the cryptocurrency market to describe the situation where the price of Bitcoin in Korea is higher than the rest of the market. At its peak, Bitcoin in South Korea was 50% more expensive than in the US, offering high returns, low risk for crypto traders. The UK is also looking for similar opportunities in other markets, including Japan, although the spreads are narrower.
Currently, when the operation of FTX has stabilized, the young billionaire is still pursuing his original goal of doing charity. FTX is committed to donating 1% of its revenue and has so far donated $10 million to charities including Open AI, a research lab that ensures that artificial intelligence benefits humanity. .
However, FTX is still facing many risks. For example, regulators are concerned that cryptocurrencies can be used for nefarious activities, not to mention the huge carbon emissions associated with "mining" currencies. numbers like Bitcoin.
When asked if some such issues conflict with its philanthropic ideals, Bankman-Fried said those problems would be remedied with the right compliance and technology.
Source: Nikkei
Source : Genk