This flexible robot can heal itself like the T-1000 in the Terminator movie
Surely you will never forget the scary liquid metal robot called T-1000 in Terminator 2. Even if shot by bullets, or exploded, it will still slowly recover to the status quo, self-healing Heal yourself like a factory status.
A team of researchers from the Islam Research Group of Morphing Matter Lab at Carnegie Mellon University, and Kawahara Lab at Tokyo University, have created a material that functions similar to liquid metal in science fiction films. thought. Composed of plastic, it is called Self-Healing UI. This is a self-healing polymer, impregnated with conductive carbon nanotubes that researchers often use to develop computers, joysticks, and even self-repairing robotic arms.
Self-Healing UI can basically be cut into pieces, then stuck together (without glue, solder, or sewing thread), so it is highly applicable in the production of devices. Electronic devices are flexible and durable to integrate into the human body or use in many different environments.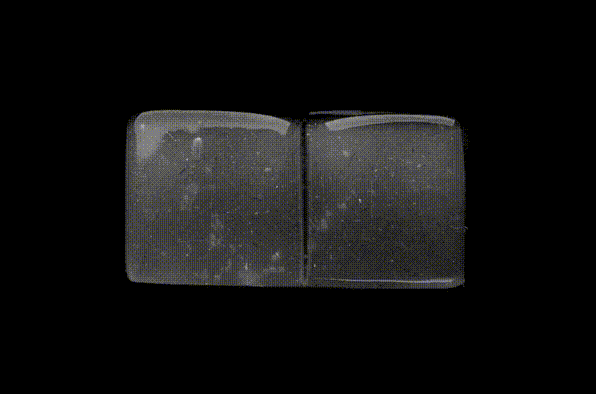 Self-healing polymers themselves are not a new technology, and you can buy some of them, as they are sold as toys for children. Called polyborosiloxane (PBS), its structure is made up of boron and oxygen linked together. When dissecting PBS, you will break these links. When two pieces of PBS have been cut side by side, the link will re-form.
The researchers created their own type of PBS, then added carbon nanotubes – unique structures at the microscopic level, known for their superior electrical conductivity and unique properties. other. These nanotubes act as the self-healing PBS wiring, turning simple polymer pieces into a modern electronic device that can transmit electricity and integrate internal sensors.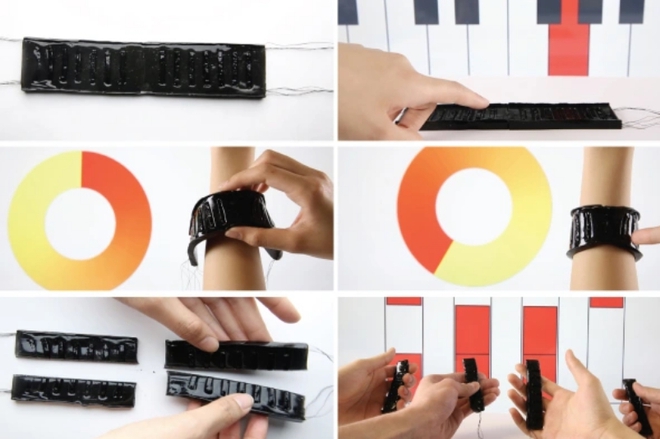 To demonstrate their technology, researchers have created all sorts of interesting demos. For example, they created a piano keyboard from polymer. They then cut the keyboard into four parts, allowing to share the instrument, and the keys would be split evenly between the four users.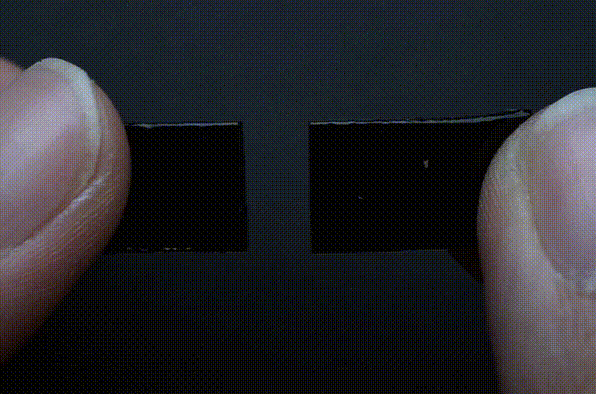 In another demo, a robotic arm was designed with compressed air chambers (pressure motors) inside, allowing it to flexibly flex from a snake to an "C" like a muscle fiber. When cut and tied together, this arm will still work – even if you are facing the cut parts in the opposite direction!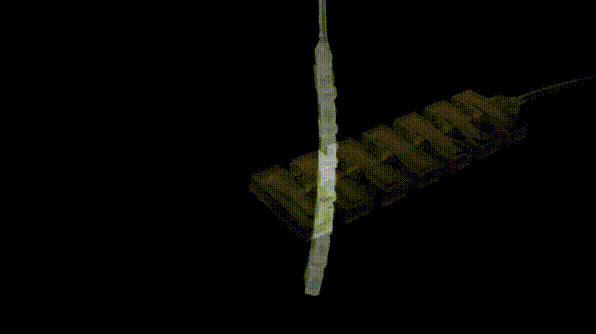 Finally, the group developed a kind of high-tech friendship bracelet. It is like a heart that can be "broken" in half. It will recognize the "broken" condition, and of course can be put together again.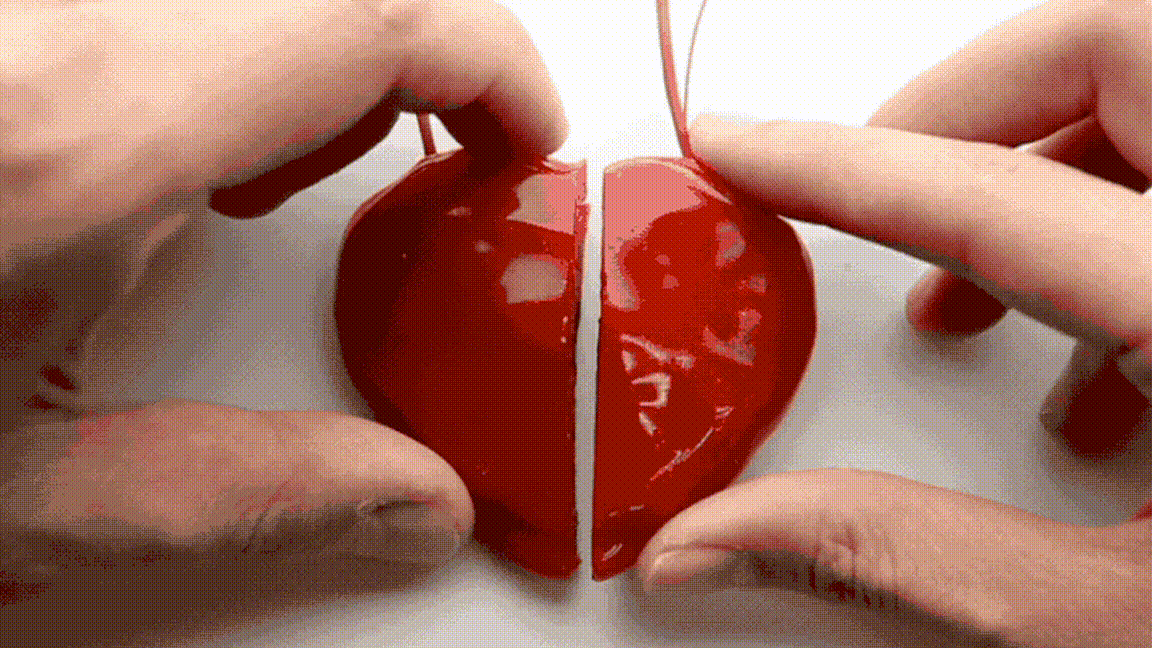 Although recovery seems to be done immediately in videos, in real life, this process can take several hours. But for an item you carry on your body, or inside a building, this process will take place continuously, so it will never fall into the horrific state of destruction as the T-1000 Terminator Where in the movie!
In the future, assistant professor Lining Yao of Carnegie Mellon University said that the team will combine Self-Healing UI with 3D printing-transforming materials to allow flat objects to transform into 3D when hot. up. " We can create a product that automatically folds and recovers to provide wearable assistants with the ability to work seamlessly on the body, " Yao said. And for buildings, she says they will have sections of floors and walls that can detect cracks and recover by themselves. " You can imagine your kids freely painting, chiselling, carving on the wall, even controlling the lights and playing games through the wall," Yao said. "At night, the wall will recover and return to its normal state ."
The future looks fascinating too!
Reference: FastCompany
Source : Genk