The power of the RTX 4050 on the Acer Nitro 16 Phoenix
Always the top choice in the mid-range gaming laptop segment, Nitro 16 Phoenix – Laptop RTX 4050 is brave enough to conquer any AAA game on the market.
Powerful graphics performance that stays cool
Test with Furmark
Using Furmark to test the performance and temperature of the RTX 4050 on the Nitro 16 Phoenix . Before starting the test, the laptop will be turned on in Turbo mode – Cooling fan speed at the highest level, will test in 3 different resolution modes: 2.5K (2560×1440), 4K (3840×2160) and 7.5K (7680×2160).
At 2.5K resolution, after 10 minutes of testing, the average frame rate was 142 FPS and the GPU temperature was stable at 74°C, the CPU temperature was much lower, averaging around 65°C. . The average TGP power consumption is about 123W.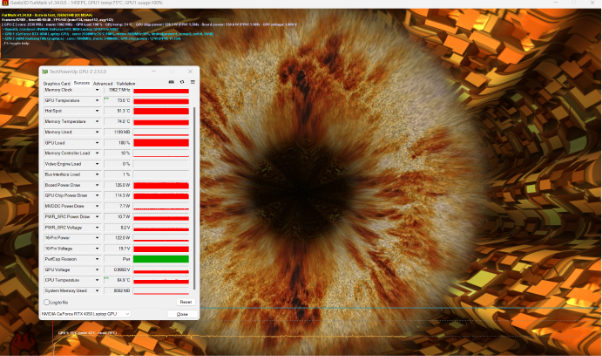 At 4K resolution, after 5 minutes of testing, the average FPS was 148 and the GPU temperature could spike to 76°C. However, after 15 minutes, the average FPS was 142, the average GPU temperature reached 74°C, and the CPU averaged around 62°C, and remained at this level until the test. end. The average TGP power consumption is 125W.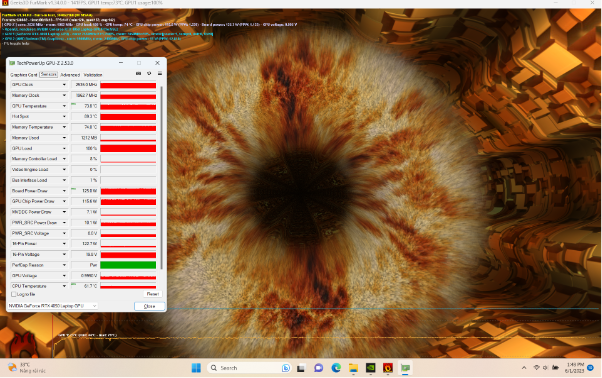 At 7.5K resolution, for the first 5 minutes, the average frame rate measured was 140 and the GPU temperature was 77°C. 15 minutes later, the average FPS is 143 and the GPU temperature is 74-75°C, and the CPU is around 63-64°C. Along with that, the average power consumption of the machine has only increased slightly to 127.2W.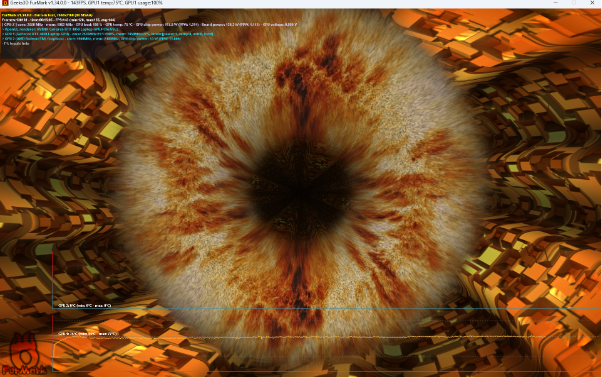 Furmark test results have proven that the RTX 4050 is really powerful and versatile, especially this GPU is always fully powered (up to 140W) when equipped on the Nitro 16 Phoenix. This shows that the machine's cooling system is really effective, enabling this terrible graphics card to operate at full capacity while still ensuring a great temperature.
Realistic gaming experience
Cyberpunk 2077
When playing Cyberpunk 2077 at high configuration, as suggested by NVIDIA GeForce Experience with Ray Tracing enabled at medium, the game's Night City city appears extremely detailed and brilliant.
The temperature of the device is quite stable throughout the game, only fluctuating around 60°C. This is a plus for the machine's cooling system when running a heavy game at high settings like Cyberpunk 2077.
The display screen always records an extremely impressive FPS, maintaining a steady 60-65 FPS in normal scenes such as walking, driving or interacting with characters, providing a smooth game experience. .
League of Legends
Try playing the game League of Legends at FullHD resolution (1920 x 1200) at the highest graphics settings. The results show that the game runs very smoothly. The frame rate fluctuates around 180-190 FPS making the gaming experience always great.
Thanks to the Turbo mode turned on, the temperature of the machine is also very cool during the game. With this game, the temperature of both GPU and CPU is only about 46-48°C.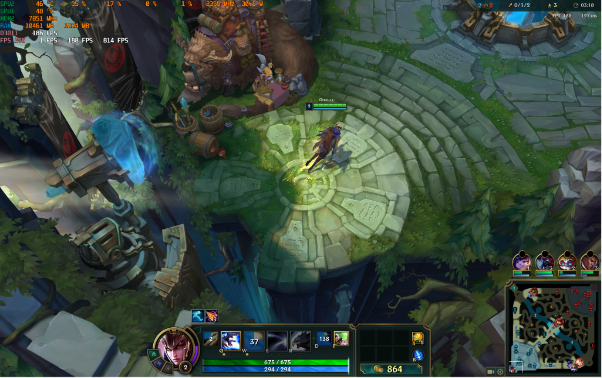 Gaming-standard 16-inch screen
It would be extremely remiss to ignore the standard 16:10 aspect ratio screen technology, WUXGA resolution (1920×1200) with a refresh rate of up to 165Hz and 100% sRGB. Bundled with NVIDIA Advanced Optimus, it delivers an incredibly smooth, eye-catching, seamless, and ghost-free viewing experience.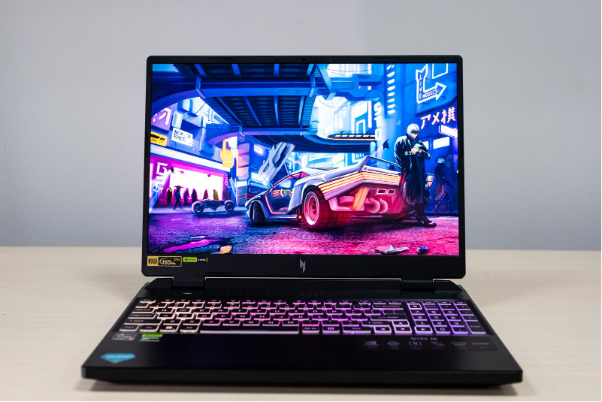 Acer also did not forget to equip the Nitro 16 Phoenix with today's most "massive" cooling system. With 2 cooling fans, 2 upper / lower air intake ports, 4 heat outlet ports and liquid metal gel on the CPU, the machine always keeps a stable and cool temperature when playing games continuously for many hours.
3S1 VIP warranty and sales program
When owning a Nitro 16 Phoenix National Gaming Laptop, users are immediately supported with VIP 3S1 warranty service, genuine warranty within 3 days, including Saturday and Sunday. If this time is exceeded, Acer will exchange a new machine of equal or higher value.
National gaming laptop 2023  Acer Nitro 16 Phoenix AN16-41-R5M4 – GeForce RTX 4050 graphics card and AMD Ryzen 5 7535HS processor, sold at Phong Vu stores nationwide with retail price of VND 29,990,000, with gift set give Nitro Gears worth 7 million VND including Predator Aethon TKL 301 mechanical gaming keyboard, Logitech G903 Hero gaming mouse, Predator SUV backpack and discount code 500,000 VND when buying Kingston 8GB DDR5 4800 Mhz Laptop Ram.
Source : Genk