The new French airship has the ability to receive and drop cargo without having to land
Flying Whales is producing an airship capable of transporting and dropping packages while in flight.
Many of the components of this transport balloon are made to be environmentally friendly; for example, it uses helium to float in the air, electronic hybrid propulsion systems, and no auxiliary infrastructure is needed during takeoff and landing.
But don't be fooled by its elongated shape and helium buoyancy: the LCA60T is very sturdy and cannot be punctured, making it different from traditional airships despite its appearance. not much different.
This balloon was originally designed to transport freshly cut wood to hard-to-reach areas – that's why it doesn't need any infrastructure support from the ground. However, the French design team wanted to target it towards a larger, less specialized clientele.
" We realized that this solution could be used in many other areas, so the goal in the end was not to make something that could only be used to transport wood anymore " – Romain Schalck said Flying Whales marketing director. " But we want to start with something specific, because in general, it's easier to start designing something to address a particular market ."
Flying Whales is currently partnering with both public and private finance partners, as well as clients from a variety of industries in Europe, Asia, and Canada, and is expected to expand to the US in the future.
At the present time, one of Flying Whales's biggest investors is Aviation Industry Corporation of China (AVIC). In the first year when AVIC contacted Flying Whales (2017), the company also received an investment of about 29.5 million USD from the French government.
At the same time, the company started to expand its staff from 5-6 people to 50 people. Now the company has more than 130 people with plans to expand further to meet the need to transition from a manufacturing company to an industrial company, expected to be realized when they are ready to start production. real balloons.
" Maybe by the end of the program's development, we will have about 300 people in the company, " said Pierre-Yves Fouillen, market director of Flying Whales. " Once we start putting the balloon into service, the number of staff will explode "
Flying Whales plans to build its first factory in France next year, with the goal of bringing the first LCA60T into service by 2024.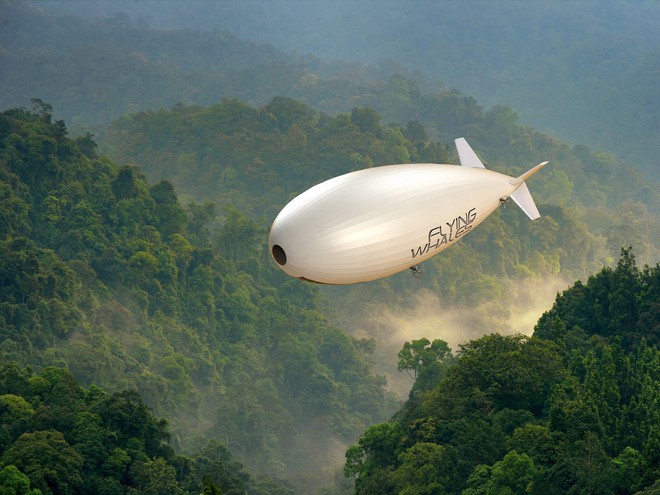 The commercial production phase will take place in 2025, and the ultimate goal is to deliver more than 162 LCA60Ts in the first decade.
The price of the balloon is currently not known, but according to the Flying Whales design team it is closer to a helicopter than an airplane.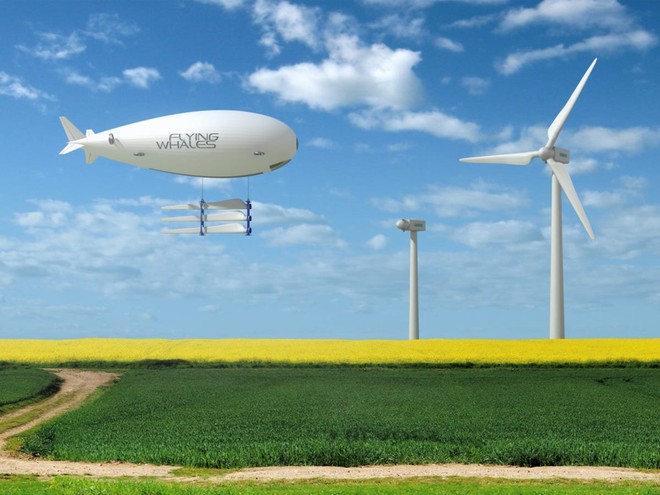 The company also plans to develop a service that allows customers to use balloons for short-term projects instead of buying all the vehicles for a single job.
What makes the LCA60T more robust compared to other airships is the "multi-layer" technology, which uses thin layers of woven fabric – similar to that on an inflatable boat – covering up above its actual frame structure.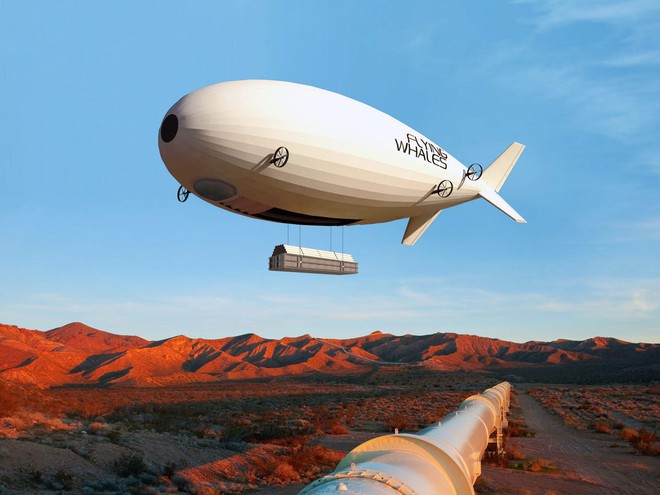 And because this vehicle uses helium gas to float, the LCA60T has a low fuel consumption rate compared to traditional aircraft.
It can pick up and drop packages while floating in the air thanks to a winch controlled by a cargo handling specialist.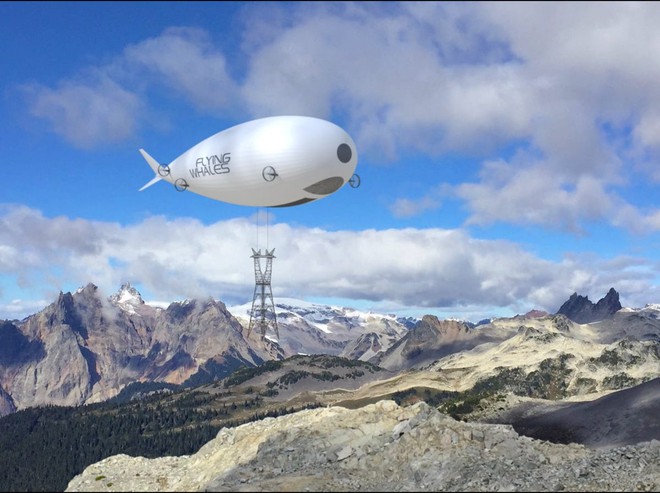 Despite its 66t payload, LCA60T can transport objects of any size or shape by hooking them to the suspension system below the balloon. Of course, cargo can also be carried into a storage compartment inside the balloon.
The LCA60T can fly at a speed of 100km / h on short trips in the range of 206-300km.
The LCA60T is capable of taking off and landing vertically, meaning auxiliary infrastructure such as runways will become redundant.
According to Schalck, the lack of any additional infrastructure means the Flying Whales will be able to reach remote areas without worrying about harming the environment.
The balloon's electric hybrid propulsion system also opens up the opportunity for Flying Whales to transition to a fully electric propulsion system in the future, reducing the amount of carbon the airship emits during its operation.
" We decided to equip this first airship with hybrid propulsion systems because today, we live in a world where every time we create new industrial tools, we have to take into account the possibility of its environmental protection "- Schalck said. " An electric hybrid propulsion isn't the perfect environmental solution, but the right first step ."
Reference: BusinessInsider
Source : Genk