The market for electric cars is hotter than ever: After Apple, Alibaba also said it was about to launch its first model
E-commerce conglomerate Alibaba announced it would enter the electric car sector by launching a wireless-charging sedan under a brand in partnership with SAIC Motor.
This is a sign of how rapidly the electric car sector is growing. Most recently, iPhone assembler Foxconn also announced the establishment of a joint venture with Zhejiang Geely Holdings – China's largest private car conglomerate.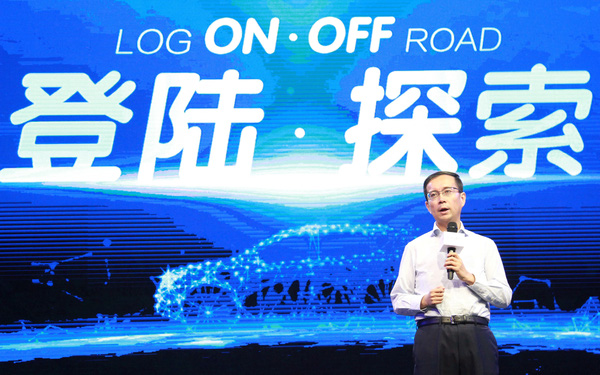 This move shows Alibaba's growing ambitions with the auto industry as it accelerates its partnership with established automakers to enter the market and compete with American rivals like Tesla.
Alibaba itself is a major investor in Xpeng Motor. They are betting on smart devices in the future as investors drive up Tesla and rival companies in China.
The sedan was introduced yesterday under the IM brand – developed through an alliance between Alibaba, SAIC and Shianghai Zhangjiang Hi-Tech Park – an investment arm of the Shanghai government.
The trio officially merged on December 25 in which SAIC is the largest shareholder with 54% while Alibaba and Shanghai Zhangjiang each hold 18%.
The IM car is equipped with solid state battery technology from Contemporary Amperex Technology – China's largest battery manufacturer as well as chips from Nvidia's US firm.
The vehicle will be able to park itself and include smartphone functions such as photography and social media sharing.
IMs will begin to be pre-ordered in April at the annual Shanghai Auto Show. The second model is the sports line which is scheduled to be delivered to customers by 2022.
"This partnership will help SAIC add high-end models to their portfolios thanks to Alibaba's reputation," said Ivan Su, an analyst. "Alibaba's experience in customer analysis and distribution channels will help drive sales."
Earlier this week, search firm Baidu also launched a new electric vehicle, through a production partnership with Geely. Last November, ride-hailing company Didi Chuxxing also launched sedans in cooperation with BYD, China's largest electric vehicle manufacturer. Both aim to produce 1 million cars by 2025.
"Tech companies already have a lot of customer data, they know what customers like to eat, what to buy and where to go. An array that remains a 'black box' to tech companies is whether the customer will be. What to do while driving, "said Le Tu – a manager at an automotive analysis company. "If they know that answer, along with the available data, they can anticipate the needs of the customer and develop the right service and product".
Meanwhile, tech makers like Foxconn are also entering the electric vehicle industry in hopes of finding new areas of growth beyond equipment manufacturing.
"Geely and Foxconn can compensate for each other and provide better service to customers. This partnership is not only part of Foxconn's transformation plan, but also a big change for the auto industry."
Geely CEO Daniel Li said Foxconn's global expansion and technology experience will play a key, iconic role in the industry's change.
Foxconn and Geely will each own 50% of the new venture. Foxconn will hold three out of five board seats and have the power to appoint a chairman.
Most recently last week Apple also shocked when announcing plans to enter the field of car manufacturing. The US company has talked about its plans to create a self-driving car produced through a partnership with a traditional car manufacturer, using a business model similar to making the iPhone.
Source : Genk