The daily batch of iPhone 13 on September 24 has been sold out in China
Pre-ordering the iPhone 13 to have the latest Apple phone on hand is no longer something new for iFans. Pre-order but still slow delivery is worth mentioning.
This seems to be happening in China as millions of pre-orders for the iPhone 13 product line including the iPhone 13 mini, iPhone 13 Pro and iPhone 13 Pro Max have been sold out, pushing those who have been slow to preorder. wait until October.
In the first round of pre-orders for iPhone 13 on Friday, the number of pre-orders in China exceeded 5 million orders on September 17 alone. In which, e-commerce platform JD.com recorded more than 3 million orders while Tmall floor burned out all pink iPhone 13 orders in just 3 minutes.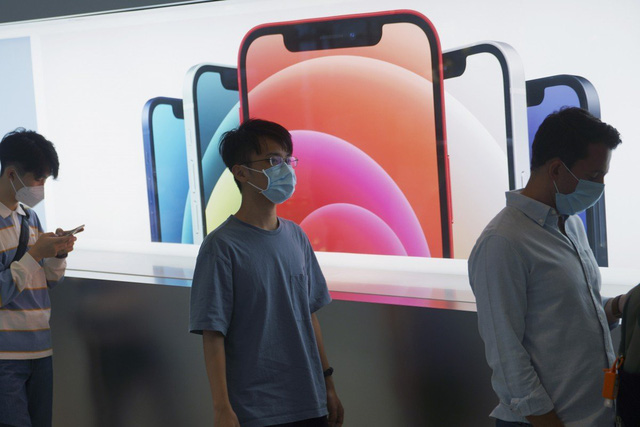 Apple's partner Foxconn had to recruit 200,000 more workers, increasing allowances just to meet the output of online orders for iPhone 13.
The volume of pre-orders before accessing the Apple homepage in China also caused the homepage to crash immediately, after opening the reservation. The hashtag #Apple'sWebsiteisDown then trended on Weibo over the weekend with more than 460 million views.
Lucky people who successfully pre-order on Friday will receive their goods on September 24. As of Saturday, the number of pre-orders in the first batch has been exhausted and pre-orders have to wait for the iPhone 13 in the next batch, which is expected to ship in the second week of October.
The sale of iPhone 13 series in China is attributed to the reasonable price in the market of billions of people, combined with the weakening of the giant Huawei when the output plummeted because of the embargo.
The iPhone 13 models sold in China are now even cheaper than the iPhone 12, although the starting memory capacity has doubled. The corresponding prices of iPhone 13 mini, iPhone 13 and iPhone 13 Pro are 5,199 yuan ($804), 5,999 yuan ($927) and 7,999 yuan ($1,236), respectively, from 300 to $300 cheaper. 800 yuan ($123) more than iPhone 12 models.
Apple declined to comment on the spike in pre-orders in China.
Source : Genk