Tesla shares broke $ 2,000, Wall Street pressured GM to split business
Since the beginning of this year, Tesla's share price has risen more than 300%, overtaking Toyota as the world's most valuable car company; on August 11 alone, Tesla's stock price has risen 45%.
Tesla's stock price spike also represents the "party of American technology stocks". By the end of Thursday, the total market value of the seven tech giants including Apple, Google, Amazon, Facebook, Microsoft, Tesla and Netflix exceeded $ 7.7 trillion.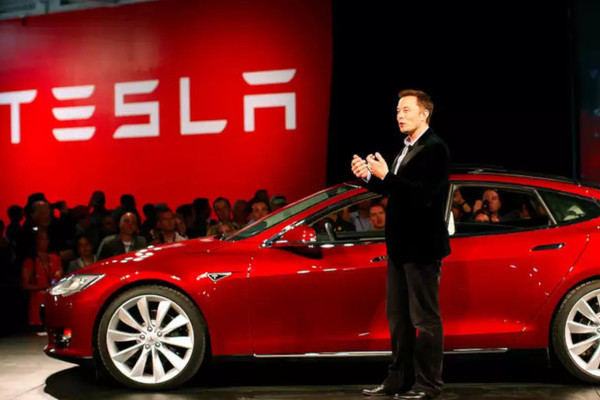 The leap before the stock split
Tesla announced a 5-to-1 stock split, effective August 31. This is also the first share split since Tesla launched, so many retail investors can buy shares of Tesla.
Stock prices of highly sought-after companies will continue to rise after the split, analysts say. Apple recently announced the 5th stock split in history. Apple's share price rose more than 2% to $ 473 on Thursday, and its market value closed for the first time to exceed $ 2 trillion on the same day.
Behind the capital fever driving high-tech companies' stock prices is the spike in price to earnings. Amazon's P / E (Price to Earning Ratio) has surpassed 123 times and Tesla's P / E is as high as 148 times.
In its financial report released late last month, Tesla recorded its full year profit for the first time, cementing its position as the "leader" in the electric vehicle sector. According to the goal set by Elon Musk, Tesla will supply 500,000 electric cars this year.
Over the next month, investors will pay attention to Tesla's "Battery day" event on September 22. Tesla is increasing investment in battery technology to reduce costs.
In a meeting following the release of his earnings report last quarter, Musk told analysts: "Tesla's priority in the future will not be profit but growth. How to lower Tesla's sales threshold further and increase production of low-cost electric cars? The biggest problem that bothers me right now is that our products are not cheap enough.
Musk believes that what really restricts Tesla's growth is the price of the battery. Finally, Tesla announced the expansion of business cooperation with Panasonic (Japan) and battery manufacturer Ningde Times (China). In the second half of this year or early next year, Tesla plans to launch a new low-cost battery in China.
The counterattack of the traditional automobile "giants"
Electrek revealed Tesla's electric car sales for the first half of this year in a report on Aug. 4. Data show that Tesla sales in the first half of the year reached nearly 180,000 units and firmly positioned as the global leader in electric vehicle sales, far ahead of other major automakers.
However, the traditional automotive "giants" are attempting to transform. As electric vehicles become the trend of the future, manufacturers like Volkswagen, Ford, and General Motors set their respective electric vehicle production targets and set their sights on the global auto market over the next few years.
The main pressure of these traditional car factories comes from Wall Street. A few days ago, Wall Street forced General Motors to split up its electric car business to better compete with Tesla. General Motors' current market value is about $ 43 billion, only one eighth behind Tesla.
According to Deutsche Bank analysis and estimates, the value of the new GM electric vehicle company could be between $ 15 billion and $ 20 billion. The long-term valuation is expected to reach $ 100 billion, but still far below Tesla's nearly $ 400 billion market value.
"The split could significantly increase the value of GM's electric vehicle business," said Deutsche Bank analyst Emmanuel Rosner. The less GM has control over the electric vehicle, the better it is for value creation. Only then will the market be forced to recognize their advanced technology ".
General Motors plans to invest $ 20 billion in electric and self-driving cars between 2020 and 2025, including investments in at least 20 new electric cars worldwide by 2023. Most of the car models This will be launched on the Chinese market, the world's largest electric vehicle market.
Source : Genk