SoftBank sold Arm chip company to Nvidia for $ 40 billion in the tech industry's biggest ever deal
According to Bloomberg, Nvidia has reached an agreement to buy Arm chip segment of SoftBank Group for $ 40 billion. The chip industry's biggest ever deal will give Nvidia control over some of the most widely used technologies in electronic devices.
Accordingly, Nvidia will pay $ 21.5 billion to buy shares and $ 12 billion in cash to a chip design company based in the UK. SoftBank could get an additional $ 5 billion in stock or cash if Arm's performance met certain goals. In addition, Arm employees can receive an additional $ 1.5 billion in Nvidia shares.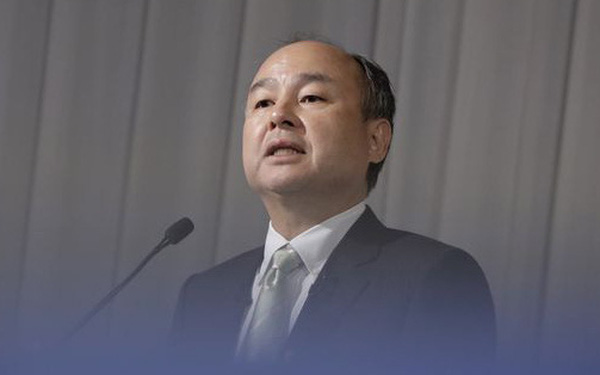 In 2016, SoftBank spent $ 31.4 billion to acquire Arm, and it was the biggest deal in the chip industry so far. After Nvidia acquires Arm, SoftBank will own less than 10% of Nvidia's shares.
To complete, the deal will need to be approved by the regulator – a process that can take up to 18 months and also requires approval from the governments of the UK, China, EU and US.
In a move to appease Arm's power customers and regulatory concerns, Nvidia said Arm will "continue to operate under an open-licensing model and attitude. Neutral on global customers – the foundations of the success of the British chipmaker.
Nvidia's CEO, Jensen Huang, said he loves Arm's business model and wants to expand Arm's already expansive client file. On fears that the deal will worsen Arm's relationship with customers like Apple, Huang said Nvidia has spent a lot of money on the deal and wouldn't be foolish to do something about it.
Under Huang, Nvidia has grown tremendously in both capitalization and influence in the tech world. Having already dominated the graphics chip market – what makes video games more realistic, Nvidia is recently moving into chips used in data centers and autonomous vehicles.
Whereas the most important thing about Arm is not revenue (mainly from selling chip copyrights and chip designs). Arm's technology is the "heart" of more than 1 billion smartphones sold annually. Chips using Arm technology are used in almost everything from factory equipment to home electronics.
The deal is also driven by the trend of applying artificial intelligence to life. Nvidia has successfully sold graphics chips to data centers that want to speed up language processing and image recognition. And now Huang wants to be sure that Nvidia's technology will replicate that in every area. "We will combine Nvidia's leadership in AI with Arm's diverse ecosystem," Huang said.
Arm's standout is its independence. Strong competitors like Samsung, Apple, Qualcomm, Broadcom, Intel and Huawei are all licensees to use Arm's design as a basis for developing their own chips. But the deal with Nvidia is threatening this neutrality. When Arm came to SoftBank four years ago, this was not a problem because SoftBank was not a competitor to any of Arm's customers.
Like Maysayoshi Son, Huang is a charismatic leader with a very long-term vision of the future of technology. However, he focuses more on technology than Son, and regularly talks about computer science and chip when in public.
Shares of Nvidia closed last week at $ 486, up many times from the $ 15 in 2010. Currently Nvidia's market capitalization is over $ 300 billion, nearly $ 100 billion higher than Intel – The world's largest chip maker has seven times the revenue.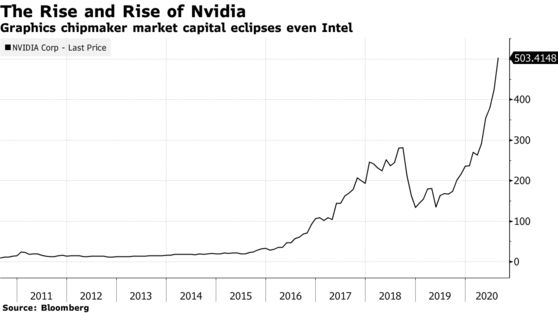 Nvidia's market cap surpasses Intel's. Source: Bloomberg.
Source : Genk