Shopee strives to deliver goods during the distance in Ho Chi Minh City and other areas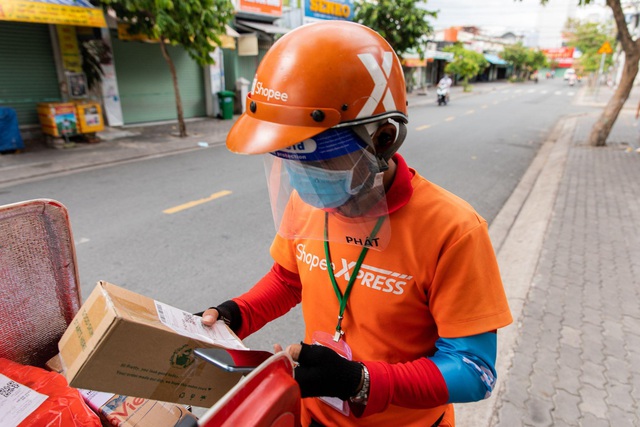 After the directive to strengthen the distance applied in Ho Chi Minh City from August 23, 2021, with continuous efforts to support Shopee users, contributing to accelerating the supply chain of food, food and essential products, The total number of orders Shopee has delivered to consumers since the directive has reached hundreds of thousands of orders.
This is the result thanks to the timely information support from the authorities and the flexibility in the management and operation of Shopee and its partners. In just a short time, Shopee has quickly increased personnel at sorting warehouses to complete orders, and effectively coordinated with shipping partners to quickly deliver goods to people at many locations. in the spirit of strictly complying with the Prime Minister's directives on epidemic prevention and control.
For operations at the warehouse, the periodic disinfection and allocation of employees are strictly followed and in close coordination with the local health department.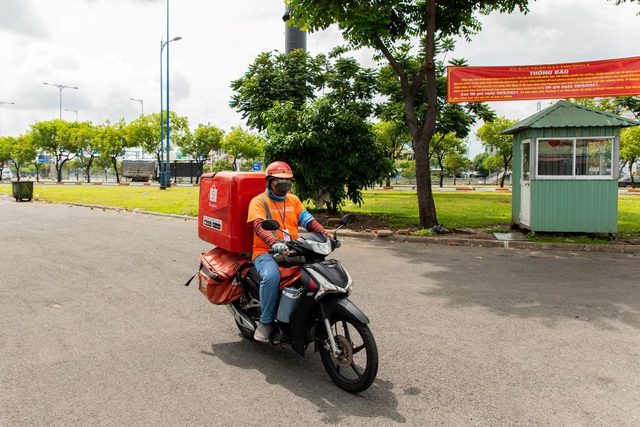 Shopee's delivery force and delivery partners are also fully equipped with a brand identity as well as a certificate of Covid-19 vaccination and are ready to be able to carry out the delivery. At the same time, drivers are also regularly reminded to comply with 5K regulations and contactless delivery.
Mr. Tran Tuan Anh, Managing Director of Shopee Vietnam said: "Shopee always adheres to and quickly deploys flexible options, in line with the regulations of the People's Committee of Ho Chi Minh City on epidemic prevention and control, and at the same time maintaining to meet the shopping needs of people's essential items during the past time.We have made great efforts in ensuring the operation, supplying goods to users and contributing our efforts to the supply chain. In addition, Shopee also did not forget to accompany the Government to join hands for the community through a series of activities spanning from contributions to the Vaccine Fund. fight against Covid-19; accompany projects implemented by the Department of Industry and Trade and the Ho Chi Minh City Youth Union to provide necessary necessities for people; support farmers to distribute agricultural products on the e-commerce floor and sponsor package of medical equipment and supplies including N95 masks, oxygen generators, oxygen tanks, … to support the medical team, doctors in their travel treating Covid-19 patients at 44 hospitals and collection facilities across the city."
Shopee would like to thank the authorities, for the great support from the authorities at all levels, for quickly providing appropriate support solutions for difficult problems, in order to minimize disruption to business. transporting essential items and food to the community during the recent social distancing period.
Source : Genk