Samsung and LG reported a record increase in profit in the first quarter
Specifically, in the quarter, Samsung Electronics achieved revenue of 65,000 billion Won (equivalent to 58.2 billion USD), an increase of 17.48% over the same period last year. Profit reached 9,300 billion Won ($ 8.3 billion), an increase of 44.19%.
The preliminary report shows that Samsung's Q1 revenue this year is equivalent to a record 66,960 billion Won ($ 59.9 billion) in the third quarter of last year. Meanwhile, its operating profit outstripped analysts' forecasts (won 9,300 billion won, or $ 8.3 billion).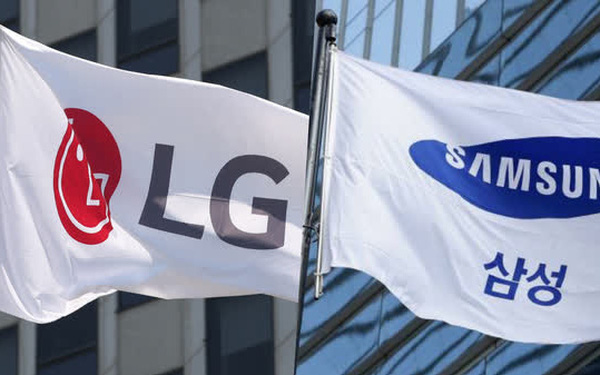 According to analysts, the launch of the new Galaxy S21 smartphone series in January and Galaxy A in March contributed significantly to its revenue and profit in the quarter. According to research firm Counterpoint, sales of the Galaxy S21 quickly exceeded the sales of its predecessor in just six weeks from its mid-January launch.
Counterpoint believes that the lower listing price is a factor that helps Galaxy S21 sales increase sharply compared to the previous version. The price of the Galaxy S21 is about $ 200 lower than the Galaxy S20. In addition, sales from the Galaxy Buds wireless earphones – a high-margin product – also contributed significantly to the company's Q1 profit.
Profits from Samsung's TVs and home appliances also doubled to about 1,000 billion Won thanks to strong demand as consumers were left at home more due to the Covid-19 epidemic.
Samsung recorded positive business results in the quarter despite the large impact of the chip segment due to rising production costs as well as the damage caused by the temporary plant shutdown in Texas (USA) due to the snowstorm.
On the same day, LG Electronics also released its first quarter preliminary business report with record-high profits, far exceeding analysts' forecasts. During the quarter, despite constant losses in the smartphone segment, LG still recorded revenue of 18,800 billion Won (16.8 billion USD), profit 1,500 billion Won (1.3 billion USD). Recently, the company decided to withdraw from the smartphone market – which has been at a loss for six years in a row – to focus on businesses with better growth.
According to observers, LG's home electronics sales for the first time reached 6,000 billion Won (5.37 billion USD), of which profit was over 800 billion Won (716.4 million USD). This was due to strong sales of new air-conditioners and high-end TVs as consumer demand exploded after a period of pandemic suppression.
Source : Genk