ROG Phone 5 "shattered" after the endurance test
ASUS ROG Phone 5 is one of the most powerful smartphones today, equipped with Snapdragon 888 processor and up to 18GB of RAM, dual battery with a total capacity of 6,000 mAh. In return, you will have to pay the equivalent price of 35.7 million VND for the most advanced version. A price is not cheap at all.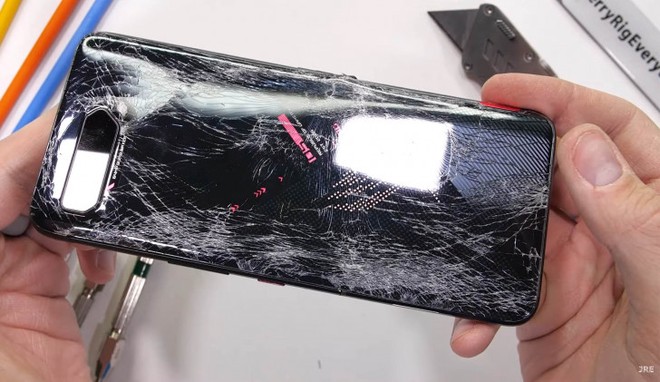 As usual, JerryRigEverything continues to conduct "torture" screen ROG Phone 5, to test the endurance. However, in contrast to its powerful configuration and quite a high price tag, the durability of ROG Phone 5 can disappoint you.
Equipped with the latest generation Gorilla Glass Victus, it's unsurprising that the ROG Phone 5 can withstand Mohs 6 level scratches. Overall the situation is not too bad.
But when it comes to the bend test, things really go bad. For the first time, the smartphone begins to crack along the antenna strip built into the chassis. Even though everything is still working properly, the haptic feedback module inside is broken. It made a screeching noise instead of just the usual vibrations.
The second crack completely ruined the display, even though the Gorilla Glass Victus was intact. The last attempt broke the glass on the back and turned the smartphone into a brick.
Therefore, you certainly do not want to leave this expensive gaming smartphone in the back pocket of your pants, or let any heavy objects on you.
Reference: androidpolice
Source : Genk