Psychology like boss Elon Musk: Building a 'SpaceX village" with 100 rooms to organize parties, hang out for employees
Elon Musk plans to build a private resort called "SpaceX Villlage" with 100 rooms, which can hold lounge parties (a model of bar and cafe combination), competitions. volleyball and mountain climbing between a retirement community (residential community or housing designed for older people who can take care of themselves) in Texas.
SpaceX, a rocket design and creation company founded by Elon Musk, plans to build a new community in south Texas, where a retirement community is currently active but has deteriorated. The billionaire's goal is to make Boca Chica, Texas a "great place to live and work."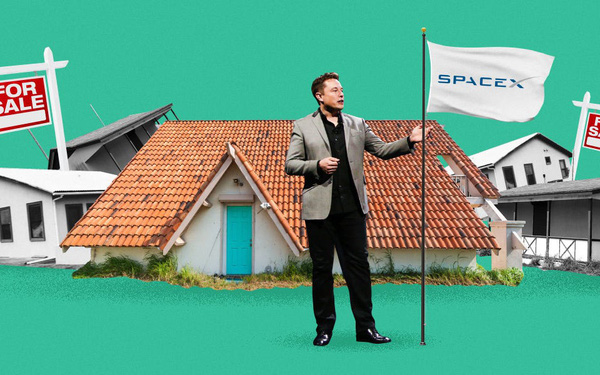 According to information obtained from a space recruitment post of SpaceX, "SpaceX Village" can have up to 100 rooms. Persons wishing to use can make a reservation in advance by many electronic means. Activities here will be scheduled regularly, such as volleyball, hiking, kayaking …
Prior to SpaceX, two other tech giants, Google and Facebook, also built similar communities for employees.
According to the description, the job of the person recruited at SpaceX Village will be to arrange the space and how to operate the restaurant and bar. The work also includes planning events, managing construction and maintenance of the area as well as deploying an automated reservation system for 100 planned rooms.
Musk posted on Twitter that SpaceX is "maximizing" the design and production of Starship, showing that employees will work around the clock to bring the new system into operation.
Boca Chica is where SpaceX is rapidly developing a steel rocket system called Starship. According to Musk, Starship will be 39 floors (about 60 meters) high, can carry 1 million people to Mars, reduce spacecraft launch costs by 99% and strongly impact the transcontinental and international aviation industry.
SpaceX Village is currently planned to be built right on top of the Boca Chica Village, a community for retirement-age residents. The company has been persuading about half of those homeowners to resell them since the acquisition program began on September 12 last year.
However, there is still a group of residents who do not want to sell to SpaceX and a nonprofit law firm may represent the group in court if the local government intends to pay compensation to deprive the property of the residence. their.
Carlos Cascos, a former Cameron County judge, said he didn't remember any plans with SpaceX Village in a deal the county signed around 2013. This could cause certain difficulties to come up with. Elon Musk's construction plan.
Rumor has it that Musk sent an email to all company employees last Thanksgiving last year, calling for employees to relocate to the Brownsville area to form an interesting community there.
Currently, SpaceX and Cameron County have not yet responded to the entire incident.
Source : Genk