OPPO Reno5 will overcome the biggest weakness of smartphones when recording video?
Smartphones nowadays have the function of using too far with traditional phones, when many people use this device to surf the web, watch movies and especially indispensable is taking photos more than calling and texting. believe. That is why in recent years smartphone camera systems in any segment have made clear strides in both hardware and software, greatly increasing the quality of photography.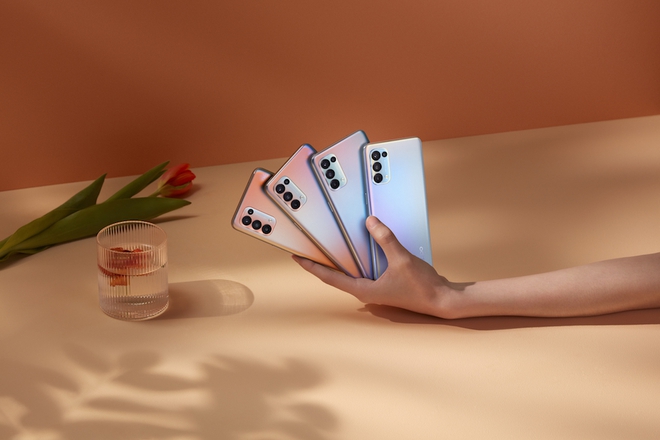 One of the very important strides has been the introduction of night mode, or is known by many manufacturers as Night Mode. With this mode, the camera camera will be able to take longer photos to capture more light, then use intelligent software to make photos taken at night or in low-light places become bright and clear. more than ever.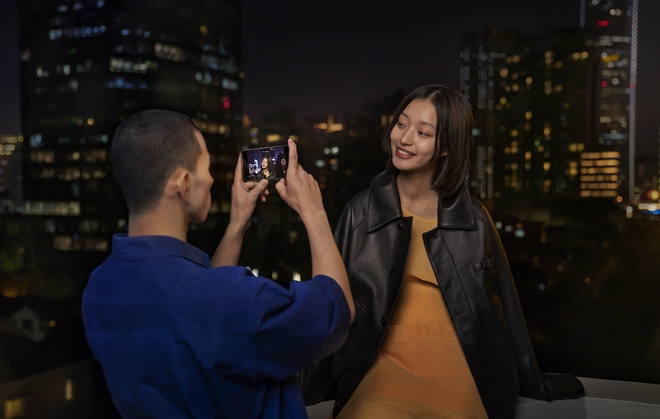 With stills, the Night Mode feature works very simply and only requires the user to hold the smartphone firmly during the shooting process. But in contrast, Night Mode still can not be applied to movie / video recording when in a second the camera must record from 24 to 60 frames. The inability to capture a lot of light, along with the loss of quality due to compression when recording a video, results in poor final results, the movie will be dark or there will be noise or blur.
Before 2021, OPPO announced a new line of smartphones aimed at young people, named Reno5 and Reno5 Pro. In addition to the upgrades on the exterior design with the unique Reno Glow color, or in terms of screen display quality and processing configuration, this smartphone duo possesses a powerful feature to solve the problem of filming ban. night called Ultra Night Video.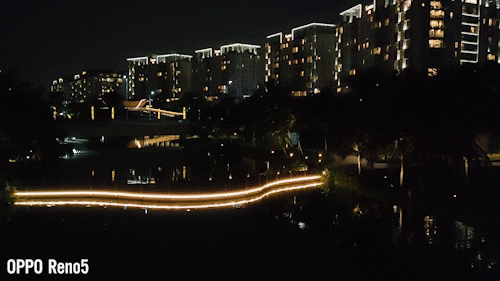 Before using Ultra Night Video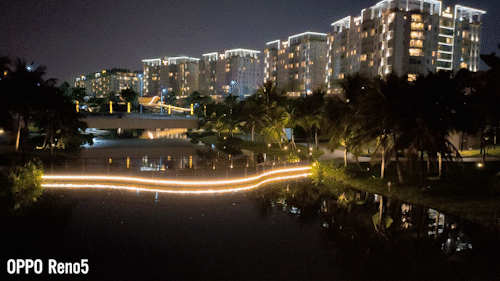 With the push of a button, the AI ​​will be activated to improve video light quality
Instead of having to rely on hardware upgrades, Reno5 series' Ultra Night Video feature uses AI to improve the quality of the footage. The dark areas in the video are pushed up, whereas the bright objects (street lights, decorative lights) will be kept so that there is no 'blowout'. In addition, the AI ​​of the Reno5 series will also preserve the intensity of the colors and remove the noise in the brightening process. The end result is night videos with balanced lighting, details preserved as seen with your own eyes.
Besides the ability to record night videos of Ultra Night Video, OPPO Reno5 series also promises many other powerful features for those who like to record their life moments with video, or even Vloggers and TikTokers. We can include anti-shake to assist when shooting moving footage, unique color 'remove fonts' to make the person stand out and Live HDR Video – making videos more harmonious in conditions. bright light.
The improvement to overcome a 'critical' weakness on smartphones when recording video will help Reno5 series become more comprehensive, giving users creative freedom without fear of environmental lighting conditions. Combined with the multi-purpose shooting capabilities that have been confirmed in previous OPPO Reno series, this will be a desirable smartphone duo in the near future for young people who like to live virtual.
Source : Genk