Not as "aggressive" as in Australia, Mark Zuckerberg was more resigned when Facebook and a series of other social networks were strongly attacked by India.
India's regulations were enacted just days after Australia forced Facebook and Google to pay publishers to use their news. A few weeks earlier, the Indian government also pressured Twitter to remove accounts that the authorities believed incited violence, which the social network only partially responded to and sparked tension.
Under the new rules, any social media company must create three roles in India: A compliance officer – ensuring compliance with the law and someone handling complaints from users. India is on their ground. In addition, they must also play the role of "contact person", ready to accept requests from law enforcement 24/7.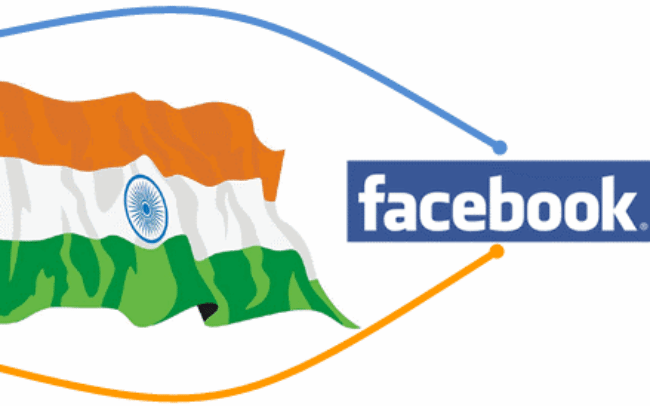 Finally, social networking companies like Facebook, Twitter, Youtube … have to submit monthly reports on their compliance. In the report, they must detail the amount of complaints they have received and the actions they have taken. In addition, social media platforms were forced to remove pornographic images or fake images.
The government says the major social networks it identifies based on the number of users will have three months to comply with the policies. Smaller social networks have to comply with these rules immediately.
The move in India shows that countries around the world are aggressively restraining technology giants like Google, Facebook or Twitter. Before that, both Google and Facebook had to go to the country when Australia was determined to step up the law making them pay publishers.
Facebook's retaliation by blocking news sharing across Australia has caused the social network to suffer worldwide criticism. India is one of the countries that strongly support the move of the Australian Government.
"Social media is welcome to do business in India. They have done a great job. They bring jobs, gain users and empower ordinary Indians," said Ravi Shankar Prasad, Minister India's electronics and information, said. However, the minister also stressed that technology companies need to do more to combat abuse on their platforms.
Sharing with CNN, Facebook said it will "scrutinize" the new Indian regulations. "As a company, we welcome the rules that open the way to today's most difficult Internet problems. Facebook is India's ally and its security agenda. User safety and security is one of the key points to our platforms, "said a Facebook representative.
Meanwhile, Twitter and Google, the company that owns YouTube, did not immediately respond to media communications.
In addition to the mentioned issues, the new India regulation has a few other terms that give tech giants a headache, especially the regulation of tracing the originator of messages or posts. problem. WhatsApp, Facebook's mobile messaging app extremely popular in India, has resisted this request in the past because it thought it would break the app's encryption chain.
Minister Prasad also pointed out the "bias" of social networks between similar events in the US and in India. During the Capitol Hill riots, Twitter immediately blocked accounts inciting violence, even blocking President Trump to restore order. Meanwhile, when Indian police and protesters clashed at the Red Fort in New Delhi a few weeks later, Twitter acted delayed.
"During the attack on Capitol Hill, social networks supported police action. However, when Red Fort, India's symbol of liberty, was attacked, they did otherwise. There was a point. The double standard in these social networks. That is unacceptable, "said Minister Prasad.
India's drastic move creates a unique challenge for Silicon Valley in this South Asian country. Not only regional, but India is probably the largest market that US companies can target after China completely shut down foreign social networks.
India seems to understand very well its worth. During the February 25 press conference, Minister Prasad cited figures showing how important the country is: WhatsApp has 530 million users in India while Facebook has 410 million. Instagram, another Fcebook-owned platform, also has 210 million users. Meanwhile, YouTube and Twitter also have around 450 million and 17.5 million users in India.
The South Asian nation's aggressive elimination of a slew of popular Chinese apps may make Western apps seriously wary. In addition, India is also one of the strong countries in technology and has its own applications to be ready to meet the needs of 1.3 billion people in case foreign applications are banned.
Source : Genk