Making movies is easy with Sony PXW-FX9 camcorder standard "near camera"
However, it was not until the PXW-FX9 (FX9) was born that a new era was opened, allowing handy camcorders to be as close to the cinema standard. Sony with superior technology and experience in camera development for over 60 years has introduced FX9 perfectly to the eyes of leading experts in the field of high quality cinema.
FX9 – overcomes the concept of digital camcorders
Digital camcorders are highly rated for their usability, suitable for many different environments with compact size and still ensure the quality movie footage whether you shoot documentaries, transmission events Realistic picture. However, when it comes to the field of cinema, digital camcorders do not have enough elements to help the director and film crew due to lack of technology, output quality. This is understandable when most digital camcorders are cheap and more popular.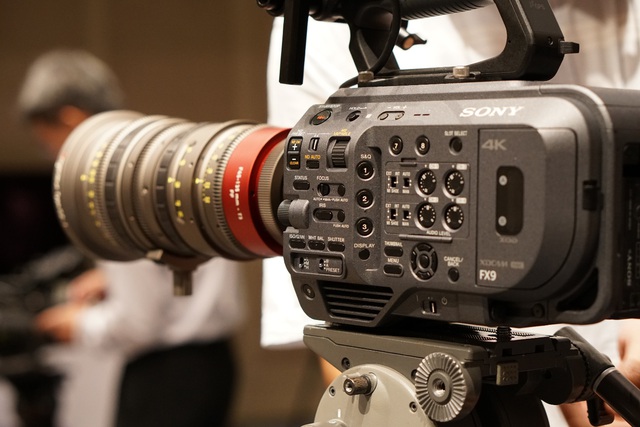 Sony PXW FX9 Digital Camcorder meets "cinema camera" standard
With the strong development of technology, digital cameras have been upgraded with many outstanding technologies, especially the use of high-quality Full-Frame sensors and the ability to change lenses quickly. Sony proved to be one of the leading brands in the market when continuously launching digital camcorders close to cinematographic cameras, not only encapsulated in the old concept. After FS7 camcorder, Sony continued to release XDCAM 6K Full-Frame Sensor camera with many highlights, while keeping a reasonable price.
In fact, it is difficult to gain the trust of filmmakers because they often get acquainted with cameras up to billions of dong, serving the goal of delivering excellent cinematographic works. However, it must be admitted that Sony did a good job of introducing FX9 and immediately the device was certified by the Netflix Post Technology Alliance (Netflix PTA).
"Netflix PTA is a list of professional camcorders that filmmakers trust and refer to the criteria of Netflix. Being certified on the development application, providing the best film in the world shows the beyond the reach of current digital camcorders, especially FX9. "
Why is FX9 rated "near-camera"?
There is still a lot of distance to achieve cinematographic standards, but at the proximity, it also makes professional filmmakers and directors consider. There are many factors to make a good camcorder, but to achieve a cinematography is a huge technological gap. Sony quickly closed that gap thanks to FX9 with a 6K Full-Frame sensor that provides recording capabilities in DCI 4K, UHD and HD resolution, and can make good use of the extensive E-Mount lens system. on the market. From that, you can see, PXW-FX9 is a perfect combination between cinematographic camcorder and the convenience of digital camcorders.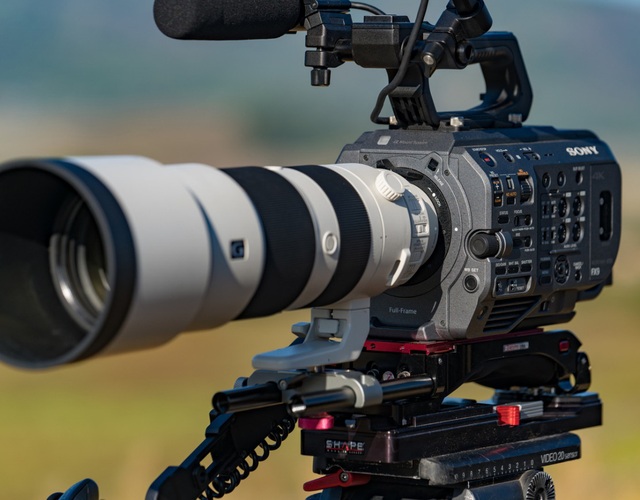 Sony FX9 easily exploits well the E-Mount lens system
Mr. Kiet Nguyen – image director, owner and experienced FX9 camera shared: "I used to own a variety of cameras from Sony to RED, Z CAM … to use for promotional videos, music videos. , movies, but things have gotten a lot easier since I chose Sony FX9, the upgraded version, with many features that are superior to the FS7 because it is compact, fast focusing, suitable for action scenes, fast-paced streets or tight spaces. "
Besides, the outstanding features of FX9 are also the reasons why Kiet Nguyen chose FX9 to accompany him.
"The Full-Frame sensor on the FX9 offers better video quality than the Super-35, especially with a dynamic range of up to 15-stops, which helps me a lot during post-production. Plus, Auto focus mode. , there are 7 levels when shooting movies, from slow to fast, can adjust each level according to the desired movie rhythm, suitable for shooting a reportage, especially capturing the moments of the children. "
With a dynamic range of up to 15+ steps for both ISO levels, Dual Base ISO with two native levels, ISO800 and ISO4000, Sony FX9 proved superior in low light and strong light response. most of the post processing needs. This is a higher dynamic range than the regular camcorder's recording range, combined with the ability to export images to record in 16-bit RAW mode with an optional docking kit that allows creative freedom in color processing. and post production.
FX9 is inherited from Sony Alpha camera which is super hybrid autofocus – Fast Hybrid AF. This latest camcorder easily tracks fast-moving subjects thanks to the combination focusing technology, traditional and phase contrast ratio. FX9 is well compatible and autofocusing with Alpha's wide range of E-mount lenses available, allowing for the vast number of existing lenses on the market to achieve the desired effect.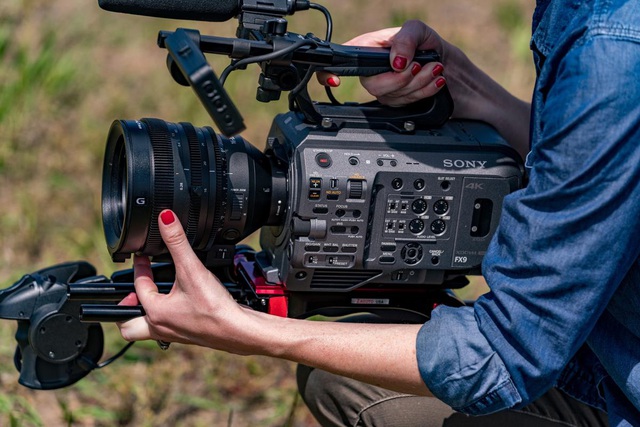 Sony FX9 is highly regarded in the field of cinema, trusted by many directors and filmmakers
Finally, Sony also combines cinematic color processing technology with S-Cinetone just like the standard cinematic CineAlta camcorderVenice is being selected by leading experts. With S-Cinetone, the default image recorded as "cinema" is always very vivid, the subject stands out but still retains many details for post-production work thanks to the Full-Frame sensor. high quality.
In addition to the special hallmarks of the aforementioned technology, FX9 is highly appreciated for its advanced image stabilization, flexible 4-channel recording, and impressive frame rates (expandable up to 180fps in the future). lai) and an extremely easy to use MI interface developed by "Japanese giants".
Source : Genk