LG joined hands to support people in flooded areas with practical activities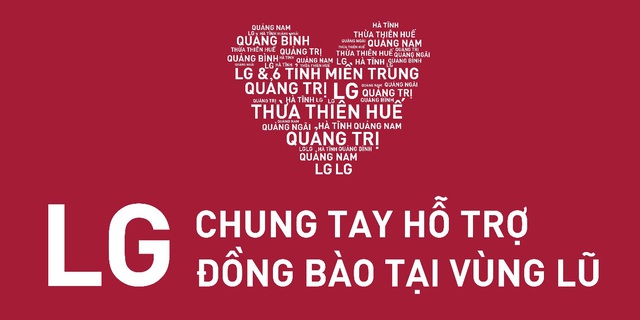 Just in the past two months of October and November, Central Vietnam has been subjected to a series of devastating storms and floods, causing heavy damage to people and property. Joining hands with the nation's compatriots toward the central part of the country, LG has organized many charity trips to give gifts and cash to many floodplain people in Quang Binh, Quang Tri, and Quang Nam provinces to appease part of the losses that people have suffered in historic floods. At the same time, the company started to support the repair and maintenance of LG electronic products for people in 6 provinces severely affected by floods and storms: Ha Tinh, Quang Binh, Quang Tri, Thua Thien Hue. , Quang Nam and Quang Ngai. The program includes 2 main activities:
1. Home repair, maintenance and maintenance support for people owning genuine LG products that are officially manufactured and distributed in the Vietnamese market (operating from November 14 / 2020 to 11/27/2020):
• Free inspection and repair of Electronic products – Refrigeration.
• Free maintenance and maintenance for all Electronic products – Refrigeration.
• Support 50% of the price for replacing genuine components.
• Support discounts up to 50% when buying a new product if it cannot be repaired.
The program applies in all 06 Central provinces: Ha Tinh, Quang Binh, Quang Tri, Thua Thien Hue, Quang Nam and Quang Ngai.
To register for the program, people in these 6 provinces just need to call LG 18001503's toll-free Call Center.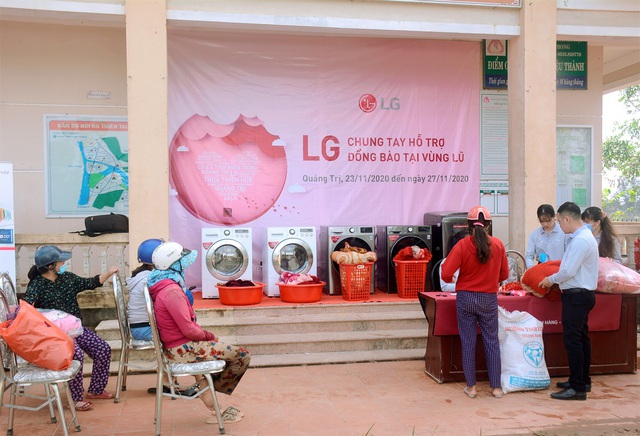 2. Laundry Support – Free clothes drying, blankets and checking and repairing of LG household electronic products on the spot (operating from 23/11/2020 to 27/11/2020) .
Apply at 02 locations:
(1) Quang Trung Commune Health Station, Ba Don Town, Quang Binh.
(2) People's Committee of Trieu Thanh Commune, Trieu Phong District, Quang Tri Province.
LG electronic products required by the receiving and repair program need to be products manufactured between 2018 and 2020 (based on the serial number of the product) and damaged by storms or floods. Under this program, LG only accepts support for LG products from consumers (not accepting products from Dealers, Corporate Customers).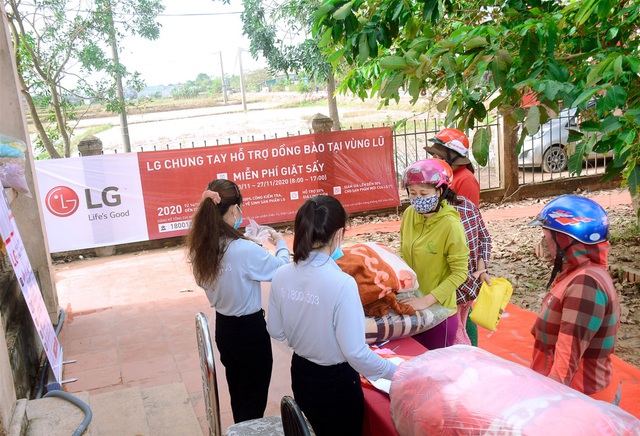 Mr. Nguyen Tuan Binh, Director of Warranty – LG Electronics said: "After the historic flood and flood, we can see that people in the Central region suffer too much human damage. and of, household electronic appliances such as refrigerators, TVs, washing machines … are soaked in water and damaged LG hopes with this meaningful and practical activity will contribute to supporting the people. ease difficulties and quickly settle into life. "
Program details: https://www.lg.com/vn/tro-giup/thong-bao-chi-tiet/VNNTC20201111150881?keyword=¤tPage=1
Source : Genk