iPhone 7 Plus, iPhone 8 continue to fall 'dramatic floor', unprecedented low prices
Not long ago, the Vietnamese phone market received the news that the iPhone SE 2020 will soon be here, causing significant pressure on the prices of older iPhone generations.
According to the share from many shop owners specializing in phone retail, especially the iPhone line, has quickly reduced prices to stimulate consumer shopping.
"Since the iPhone SE was launched, I have lowered the price of most old iPhone products to attract customers, the price decreased by 1-2 million depending on the device," said Nguyen Trong Tuan, the owner of the phone shop in Thanh Xuan, Hanoi said.
Accordingly, the used iPhone 7 Plus 32 GB type phones discounted to 5.9 million (down from 6.5 million to 5.9 million). Compared to the previous price, 32 GB iPhone 7 Plus model decreased by VND 600,000.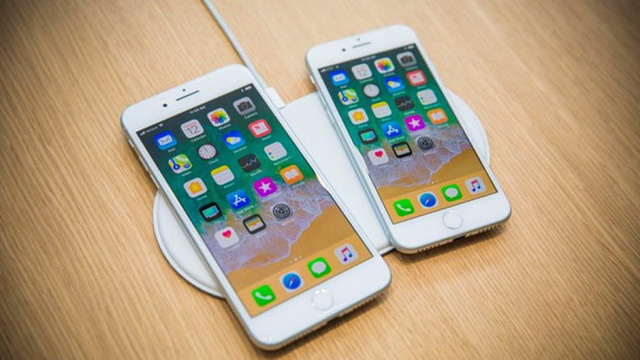 At major stores, specializing in distributing phones, the price of iPhone 7 Plus 32 GB has also decreased by VND 2 million to VND 10.9 million.
In addition, according to statistics from online sales sites, the selling price of the used iPhone 8 64GB and iPhone 8 Plus has also decreased to only 5.8 million and 8.1 million VND, while the new version also only 13 million left. This price has decreased by more than 1 million compared to the previous one.
Besides iPhone 8 Plus and iPhone 8, the trio of iPhone 11 in Vietnam are also experiencing significant fluctuations. At mobile retail stores, iPhone 11, 11 Pro and 11 Pro Max models have all been sold at prices lower than the listed price to 3-4 million VND.
In which iPhone 11 Pro Max 512GB version is reduced "dramatic", to more than 37 million. This is the price has decreased nearly 7 million compared to the original price. Besides, iPhone 11 64 GB version is also reduced to less than 19 million.
iPhone SE 2020 was officially launched, shortly after, a lot of phone stores were quick to offer incentives for customers when booking in advance to stimulate consumer demand.
Some of these stores have applied promotions such as gifts worth VND 700,000 – 1 million for pre-booked customers or an additional discount of VND 300,000 when "coming" from old iPhone models.
According to a representative of Mobile Vietnam, iPhone SE 2020 prices will not change too much compared to the older generation. This will be an advantage that can help the model to compete in the increasingly fierce technology market.
Accordingly, the starting price of $ 399 of iPhone SE in 2016 will be unchanged for the successor. However, 64GB iPhone SE 2020 will be the lowest memory option, instead of the 16GB version as its elder.
The new low-cost iPhone will return to Vietnam by the end of April and cost about 10.9 million. iPhone SE has 3 capacities 64GB – 128GB – 256GB with 3 colors white – black – red (Product RED). This retail system has ordered SE 2020 orders from VND 10.9 million
When returning to Vietnam, the expected price for 64GB iPhone SE 2020 is 11.1 million, with the 128GB version will cost 12.7 million and especially, with the largest capacity version 256GB will cost 15.7 million.
Source : Genk