Instead of sacking employees, the corona virus caused Amazon to recruit 100,000 more people
Amazon.com Inc. is planning to recruit 100,000 more employees in the United States amid tens of millions of people are turning to shopping onlines because the corona virus outbreak, making everyday life upside down. In addition to the newly recruited positions, the e-commerce giant also increased salaries for all employees working in the US, Canada and Europe with $ 2 more per hour until the end of April.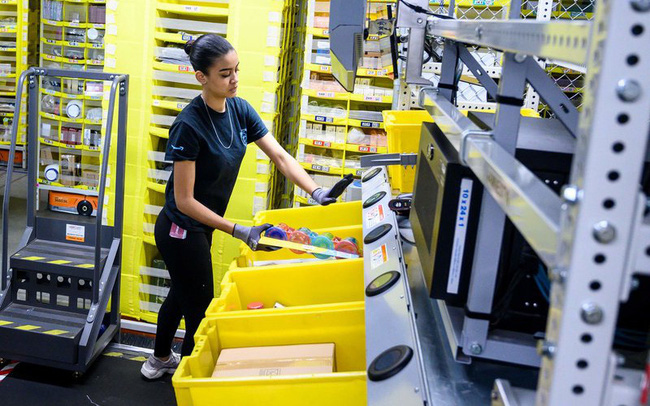 Specifically, in the US, Amazon raises the salary by 2.45 USD / hour while in European countries it is 2.24 USD. Currently, starting salaries for full-time workers of Amazon is $ 15 / hour.
The tech giant's hiring of a large number of employees shows the dual challenge that Amazon is facing. Currently, the epidemic situation makes the demand for online purchases of food and essential household goods increase sharply. As of December 31 last year, Amazon had recruited 800,000 full-time and part-time employees.
While other tech giants are forcing employees to stay home from work because of an epidemic, Amazon has gone against it to meet the huge demands of consumers. This also highlights the differences between Amazon and Apple or Microsoft ….
Currently, Amazon accounts for 39% of all online orders in the US and they are struggling to meet the needs of buyers. Dave Clark, Amazon's senior leader, acknowledged: "Our current labor needs are unprecedented in the same period in previous years."
However, Amazon is not the only enterprise benefiting from the corona virus outbreak. Food supply companies like Grubhub Inc. and Postmate Inc. There was also a sharp increase in orders even when many restaurants were closed, resulting in longer delivery times.
In contrast, Apple Inc., Nike Inc. and Lululemon Athletica Inc. along with many other brands had to temporarily close their stores because of the epidemic. Employees in industries such as entertainment and restaurants are also facing rising risks of unemployment due to lack of customers. Even some places like New York and Washington DC are applying measures to limit the crowds of people in public, making business increasingly difficult.
For its part, Amazon has announced a policy to support part-time workers sick leave as well as set up a $ 25 million relief fund to protect delivery partners such as drivers and others in cases They are affected by the epidemic.
Source : Genk