Huawei tablet lines meet the needs of studying and working
The consumer market witnessed the appearance of many products with diverse features, and prices ranged from popular to high-end. Therefore, choosing a tablet that suits your needs and income is not easy.
Huawei has just launched the MatePad 11 product, helping to diversify product segments, giving users many choices with clear features and goals. All Huawei products meet the learning and working needs of users in the new normal period.
Huawei MatePad 11 – A tablet that offers a laptop-like experience for office workers
Users who are business people, office workers, freelancers, etc. especially love the premium design, powerful hardware and high portability of the MatePad 11. When combined with a mouse and keyboard Smart, this tablet can be customized to become a real laptop. When you need to meet a partner or work outside the office, the MatePad 11 clearly shows its advantages thanks to its luxurious, compact design, keyboard and multitasking features on one screen like a laptop. The machine supports online meeting and dedicated working software such as WPS, Zoom, Google Meet, Google Classroom… so it will bring a lot of convenience when exchanging work remotely.
Huawei MatePad 11 with outstanding mobility, easy to replace laptop
Huawei MatePad – Creativity and multimedia entertainment
For young people who love creativity and high-tech entertainment, Huawei MatePad is an extremely suitable choice. Powerful chipset with large screen and Wifi 6 are also big plus points on this device. You can experience the endless world of entertainment through 3D Histen 6.1 stereo speakers with Netflix, Youtube; FPT Play; connect with friends via Facebook, Messenger; or play FreeFire. All it takes is a search on the Huawei AppGallery app store.
Not only satisfy creative passion with stylus, but users can also entertain with Netflix, Youtube; FPT Play; connect with friends via Facebook, Messenger; or play FreeFire. All it takes is a search on the Huawei AppGallery app store.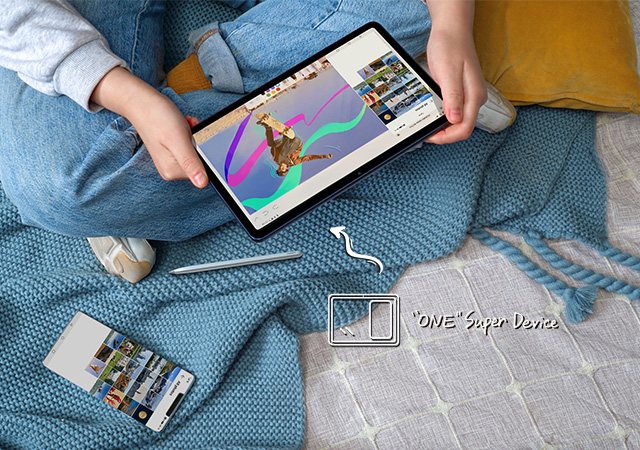 Unlimited creativity and entertainment make the Huawei MatePad attractive
Huawei MatePad T10 and T10s – "tutor" with children while learning and playing
Many families also look to MatePad T10 or T10s when choosing a tablet for their children to learn online. In addition to affordable prices and many educational applications for children such as VNE Edu, K12 Online, these two tablet models also have TÜV Rheinland4 eye protection certification and the ability to warn if the child is sitting in the wrong position. Now, children mainly study online, and have to sit in front of a screen for several hours a day, so visual and spine health is a matter of great concern to parents. Huawei MatePad T10 and T10s tablets have enough technology to best protect children while ensuring learning.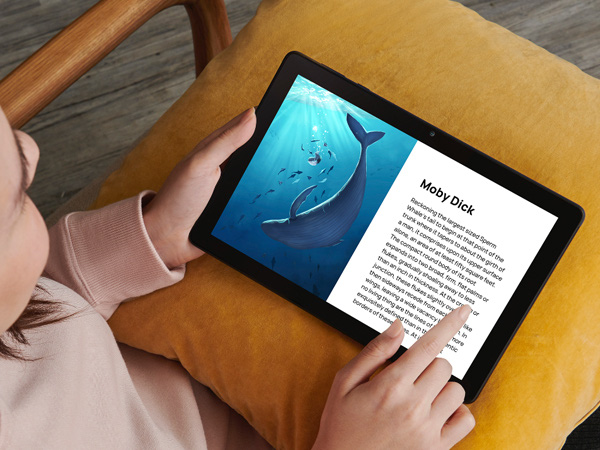 Many families are choosing Huawei MatePad T10 as an online learning companion with their children
All the necessary applications can be found right on Huawei AppGallery – the application store developed by Huawei itself. Huawei has been working with leading Vietnamese universities such as Hanoi Open University, Van Lang University, and Funix Training Institute to implement a webinar series that gives developers industry insights. Application industry and the HMS Foundation Course are also available to provide developers with technical support during the integration process. Especially, on November 21, 2021, Huawei will conduct a webinar at Ho Chi Minh City University of Technology – HUTECH, followed by Hanoi Open University. On the morning of November 16, the MOU signing ceremony and intensive cooperation exchange between Huawei and Hanoi Open University took place.
To learn more how to get the required apps for your tablet, please visit: https://bit.ly/3FqrMhr
Customers can buy Huawei tablets at the Mobile World chain of stores, Huawei Experience Stores across the country and at e-commerce platforms such as Shopee, Lazada, Tiki:
– MatePad 11 priced at 13,990, give away the 2nd generation Huawei M-Pencil, application gift set worth 1 million, including FPT Play, Jnotes, Touchnotes, WPS Office and FilmoraGo HD. Special buy with smart keyboard at shocking price of 10k only at Mobile World
– MatePad priced from 6 million790, give away an application gift set worth 590,000 VND including FPT Play, Jnotes and Touchnotes.
– MatePad T10 priced from 3 million,990 comes with a gift set of FPT Play applications worth 450k VND
– MatePad T10s priced from 5 million,990 comes with a gift set of FPT Play applications worth 450k VND
For details on product promotions, please visit:
– Mobile World: https://bit.ly/3Dnv0la
– Shopee: https://bit.ly/3nkCfES
– Lazada: https://bit.ly/3qLof9m
– Tiki: https://bit.ly/30AlnRG
From now until the end of December 31, 2021, the Huawei Service Center will clean the device and paste the phone screen for free, along with many incentives on the price of components and repair fees.
Source : Genk