Dog-symbolic digital currency rose 9% after Elon Musk approved it to be used to pay for Tesla's junk
On January 14, Tesla CEO Elon Musk said that the electric vehicle maker may allow payment for some goods in Dogecoin. Immediately, this information had a positive effect on the price of the digital currency with the symbol of a dog, which was created as a joke.
At its peak, Dogecoin was trading at $0.20/coin before falling to $0.18/coin, representing a 9% gain.
Currently, one can only order a small number of items with Dogecoin. A horn shaped like Tesla's Cybertruck sells for 300 doge, or about $59. A Tesla Gigafactory commemorative belt sells for 835 doge, or $164.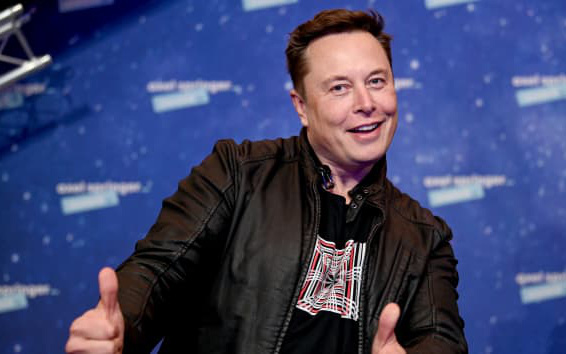 Plans to use Dogecoin as a means of payment have been around for a while. In December 2021, Elon Musk said: "Tesla will allow payment in Doge for some goods and test how it works".
However, Tesla has some conditions attached. Specifically, users need a Dogecoin digital wallet to transfer money to Tesla's wallet. If the customer overpays, they will not get the change back. Tesla also warned that it could take up to 6 hours for the Dogecoin network to confirm payments.
The company also states that any orders paid for in Dogecoin cannot be canceled or refunded. Normally, if a person purchases Tesla merchandise through an official store with the usual means of payment, they can return the item within 30 days of receiving the product.
Musk is the most famous supporter of Dogecoin coin and many other cryptocurrencies. The social media messages of the world's richest man often change the price of cryptocurrencies.
This is not the first time Tesla has accepted cryptocurrency payments. Last year, Tesla bought $1.5 billion worth of Bitcoin and said it plans to accept the coin as a trading tool. After that, Musk announced that he would stop accepting Bitcoin payments for environmental reasons. The Bitcoin network is operated through an energy-intensive process.
According to the analysis, Dogecoin uses significantly less energy than Bitcoin in making payments. Last year, Musk himself said that he would work with Dogecoin developers to improve the efficiency of transactions.
Elon Musk is currently the richest man in the world. In addition to Tesla, Elon Musk is also the CEO of another more than 100 billion USD company, SpaceX, the first private aerospace company to send people to space. In addition, Musk also made no secret of his ambition to conquer the moon and then send people to Mars.
However, it is because of Musk's popularity that this man has always had a strong influence on the cryptocurrency market. The rise or fall of coins related to Musk's messages is becoming more and more familiar to crypto investors.
Source : Genk