Combine 10 worth reading books about Database
Fundamentals of Database Systems
This version incorporates clear explanations of the theory and database design with updated scope of real models and systems. It has excellent examples and access to Addison Wesley's database site including teaching, tutorials and many useful student resources.
Donwload here: Fundamentals of Database Systems
Database System Concepts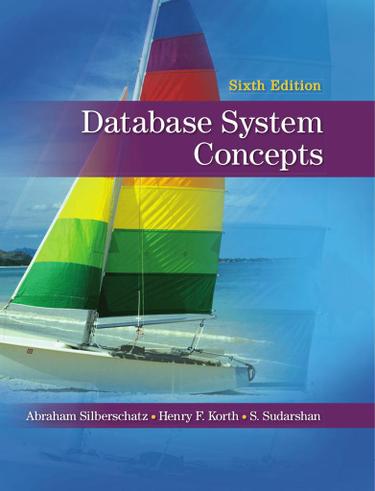 For the first course on databases at the grassroots or university level, or graduating from the first year, the level, this book includes concepts and algorithms based on the databases used. in commercial or experimental database systems. It aims to present these concepts and algorithms in a general installation that is not bound to a specific database system.
Download here: Database System Concepts
Graph Databases
Discover how graph databases can help you manage and query highly connected data. With this practical book, you will learn how to design and deploy a graph database that brings the power of graphs to bear on a variety of issues. Even if you want to speed up your feedback on user queries or build adaptable databases as your business grows, this book shows you how to apply a map model. Marketing doesn't have a schema for real-world problems.
Download here: Graph Databases
Seven Databases in Seven Weeks: A Guide to Modern Databases and the NoSQL Movement
Currently data is getting bigger and more complex, and so are the choices in processing that data. As a modern application developer, you need to understand the emerging data management area, both RDBMS and NoQuery. Seven Databases in Seven Weeks will take you to visit some of the hottest open source databases today. Following the seven-language tradition of Bruce A. Tate for seven weeks , this book goes far beyond your basic guide to discovering essential concepts at the core of every technology.
Download here: Seven Databases in Seven Weeks
Modern Database Management
Hoffer focuses on the latest principles, concepts and technologies and what top practitioners say is the most important for database developers.
Database analysis, database design, SQL, client / server database environment, data storage, quality and data integration and object-oriented data modeling.
For professional development programs in referral database management.
Download here: Modern Database Management
Database Security
This book provides an official account of security issues in database systems and shows how current commercial or future systems can be designed to ensure integrity. integrity and security. It provides a full account of alternative security models and safeguards. This invaluable reference can be used as a text for advanced DB security courses.
Download here: Database Security
Access Database Design & Programming
Access Database Design & Programming includes a lot of platforms quickly but wisely. Steven Roman begins with a description of the general principles of database design, then describes "relational algebra" that defines the meaning of activities such as linking and joining, introducing syntax. SQL and finally go into details using VBA (Visual Basic for Applications) to write the access code. The result is a single book that can teach you all the basics of building database applications in Access. Portions of the book are very heavy with logical equations that their effects may be difficult to visualize, but Roman's cautious use of sample data makes tracking the operations much easier to describe. .
Download here: Access Database Design & Programming
Database Processing: Fundamentals, Design, and Implementation
Designed for courses in Database Management, Design, Application or Technology. This tenth version reflects the needs of students and ensures the development of practical and market skills. It helps them learn: how to query data and get results, by presenting SQL Select. It provides a framework to help students learn this material.
Download here: Database Processing: Fundamentals, Design, and Implementation
Beginning Database Design Solutions
This book is for IT professionals and students who want to learn how to design, analyze and understand databases. This document will benefit those who want a better understanding of databases such as proposal managers, architects, project managers and even customers. This document will also benefit those who will really design, build and work with databases such as database designers, database administrators and programmers. In many projects, these roles overlap so that the same person can be responsible for implementing the proposal, managing part of the project and designing and creating the database. This book is aimed at IT professionals and students of every level of experience. It does not assume that you have any previous experience with databases or programs that use them. It doesn't 'even assume that you have experience with computers. All you really need is readiness and desire to learn.
Download here: Beginning Database Design Solutions
Database Security and Auditing: Protecting Data Integrity and Accessibility
Designed to be easy to learn, this text is divided into three parts: Security, Auditing and Implementation. Students will fully understand how to implement database security on a modern business database using realistic scenarios and step-by-step examples in the entire text. Each chapter ends with exercises and a practical project to reinforce and introduce the topics studied. The final chapter of the book allows students to apply their knowledge in the presentation of four practical cases of security and audit use.
Download here: Database Security and Auditing: Protecting Data Integrity and Accessibility
Source : TechTalk