Choosing safe and economical electric motorbike for students
European standard quality, Italian style design
Impes and Ludo are two pioneering electric motorbike models in the integration of advanced and modern technologies. The car is made up of a series of components, equipped with brands from the world's leading suppliers such as Bosch, LG Chem, Nissin … Designed by Pininfarina – famous car designer of Italy, VinFast Ludo and Impes Own fashion designs, suitable for the young personality and modern.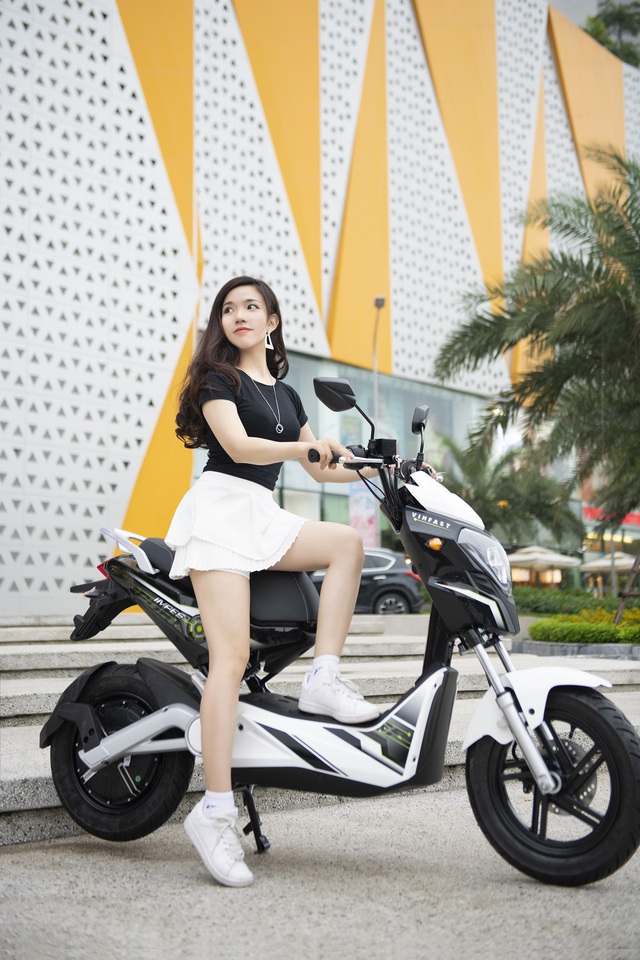 With the professional investment from VinFast, the 2 Impes and Ludo cars are highly appreciated by industry experts for quality, from component components to product perfection. This is clearly demonstrated when many users have dismantled the components of the car to compare with electric motorcycles floating on the market at the same price.
Manufactured at a modern factory complex in Hai Phong, VinFast electric scooters are soldered by ABB robot assembly on the line imported from Europe, ensuring the welds are done synchronously and accurately. chu. The chassis and plastic parts are painted on 95% automation lines based on German technology, meeting the most stringent European standards.
In particular, VinFast Impes and Ludo also have the ability to connect smartly to smartphones and tablets thanks to eSIM support, helping users to easily locate, lock the car remotely, and manage vehicle status and many functions. other intelligence. This is the outstanding advantage of VinFast electric motorbike compared to rivals.
Electric cars run on batteries that are cheaper than batteries
At the time of launch, VinFast Ludo and Impes once surprised the market with the price of 12.9 million dong and 14.9 million dong excluding batteries. Users will be leased the battery by VinFast to use, thereby helping to reduce battery risks and reduce product costs.
Now, at the same price, 50,000 students will be given a battery worth VND 8.6 million by VinFast through the program "Creating a green future", which makes the cost of ownership of the entire vehicle and high quality Lithium batteries are currently lower than those on the market using batteries.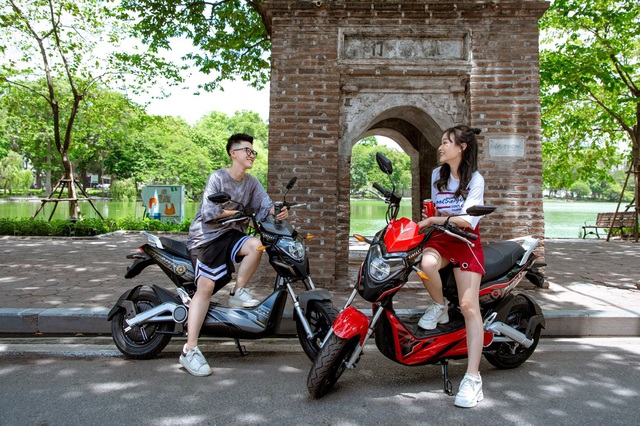 The "super" promotion program with a total value of gifts of up to 430 billion VND of VinFast is considered an impossible opportunity for young customers to own high-class and quality cars at extremely good prices. . According to sharing from VinFast, the purpose of this meaningful program is that through the young generation, the Vietnamese electric car company wants to spread the message of a green and environmentally friendly lifestyle to create a future. Green, clean and safer hybrids for the community.
In the current segment of electric vehicles for students, most brands are not self-made in Vietnam, but processed in China and imported for domestic distribution. VinFast is holding a great advantage when owning a modern factory complex in Hai Phong, with strictly controlled production processes and quality standards, ensuring the best product output to meet the needs. use by the customer.
Readers can register to buy cars here to receive attractive gifts, which are worth VND 8.6 million Lithium battery pack: https://bit.ly/2CQyzpr
Source : Genk