China's tech-resilient ambitions meet 'big storm': leading chip company defaulted, may be frozen assets, semiconductor industry revealed unprofitable
According to the Financial Times, foreign bondholders holding tens of millions of debts of a Beijing-backed semiconductor corporation are trying to freeze the company's assets. Tsinghua UniGroup's insolvency became strained as the Xi Jinping administration attempted to eliminate its dependence on foreign-made chips.
Tsinghua Unigroup is China's leading chip manufacturer, backed by the country's most prestigious university. In November, the company was unable to pay off a bond issued domestically, causing concerns about a default on about $ 2.4 billion worth of overseas bonds.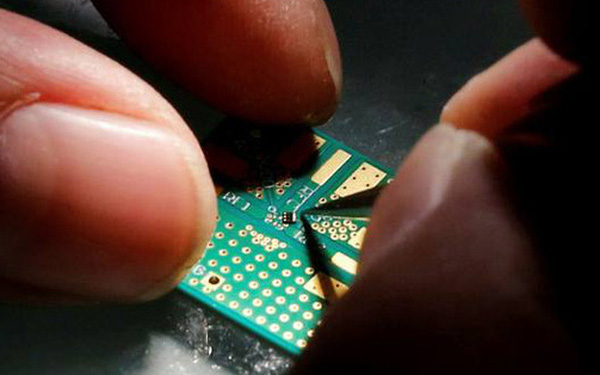 This state-backed company is central to President Xi Jinping's efforts towards self-sufficiency in the semiconductor industry. The US has limited Chinese companies' access to foreign-made chips, amid growing tensions between Washington and Beijing. For now, however, Tsinghua's problems run the risk of dragging along with the masses of China's most important chip companies that they own or hold stakes.
In February, lawyers representing a group of Tsinghua bondholders issued a claim statement in Hong Kong's high court. This move marked the first step of the name of the left owner group to "freeze foreign assets" of Tsinghua, before China carried out the restructuring of this company. If successful, this requirement may prevent Tsinghua from selling the assets abroad and using the proceeds to pay debts in China.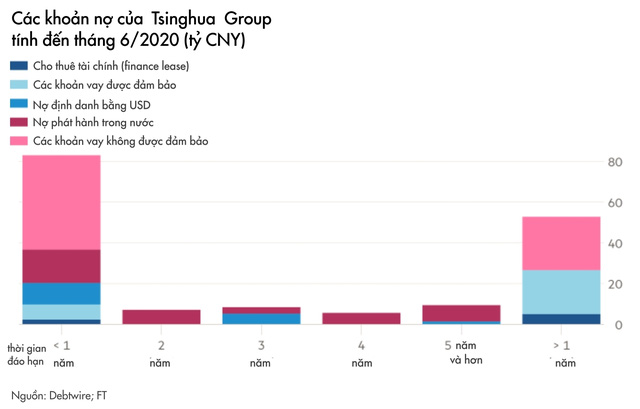 A source close to FT: "If we can do this, then those assets will not be included in the domestic restructuring program". Meanwhile, the exact value of Tsinghua's overseas assets remains unclear, and the company has not yet announced its debt settlement plan.
As of June 2020, Tsinghua's liabilities were 202.9 billion CNY (31.2 billion USD). About a quarter of that number will be due by mid-year, according to Debtwire according to the company's filings.
The Tsinghua debt issue also draws public attention to its chairman, Zhao Weiguo. Once a shepherd in Xinjiang, he later attended Tsinghua University and forged relationships with high-ranking Chinese officials.
Under Zhao, Tsinghua made a 10-year deal that included the acquisition of French chipmaker Linxens, as well as a majority stake in the H3C data network segment from a Hewlett-Packard joint venture. He is a leader who regularly makes investments and acquisitions. However, the multi-billion dollar auction of US technology corporations Western Digital and Micron Technology has failed.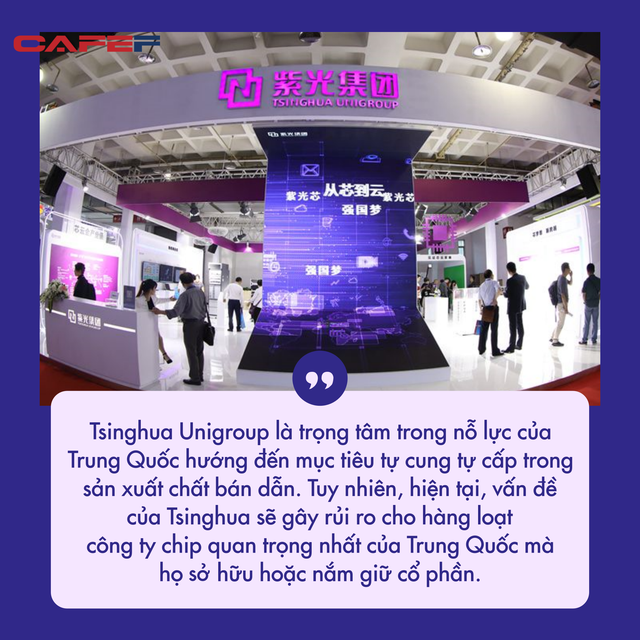 Zhao's investments, coupled with Beijing's push to get rid of its dependence on foreign chips, have become the "perfect match". In 2017, Tsinghua received a new $ 22 billion grant from state investors to make semiconductor acquisitions.
However, analysts said, it is not clear whether the Xi administration will "bail out" Mr. Zhao's empire.
Douglas Fuller, an expert on China's industrial policy in the field of chips at City University of Hong Kong, said Tsinghua was "a bad choice for China as a 'vehicle' to build the industry." chip ".
He said Tsinghua had "paid too much money" to two chip design corporations, Spreadtrum and RDA Microelectronics. These two companies are ultimately an underperforming group. He added that ChangXing Memory Technologies and Yangtze Memory Technologies are two important subsidiaries of Tsinghua. this market.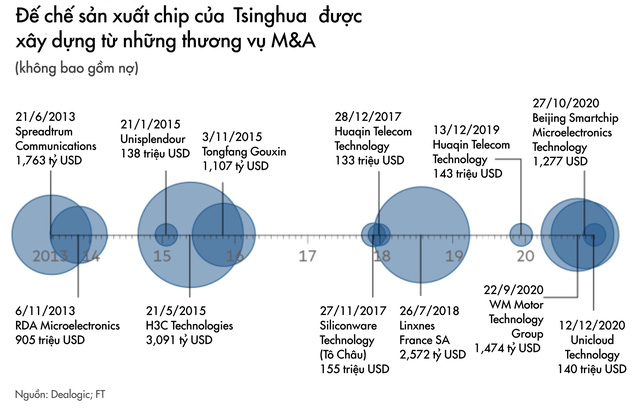 Tsinghua's problems are not alone in this regard. An executive at a Chinese chipmaker at another company said companies and local governments are struggling to source new capital for the industry. "So far, profits have been impossible," said the person. "It's difficult to maintain cash flow. I don't know how long we will last."
Tsinghua's foreign bondholder group said part of the incentive to proceed with the proceedings was to want the company to be more transparent. An investor in this case said: "We have not received much protection. The company is a domestic entity and a foreign legal structure cannot be implemented domestically."
Legal procedures may be closely watched by Chinese bond investors issued abroad. Dealogic data shows that China's non-financial companies have issued $ 575 billion in USD-denominated bonds overseas, with $ 72 billion to mature this year.
Source : Genk