ChatGPT is back to work in Italy after a temporary ban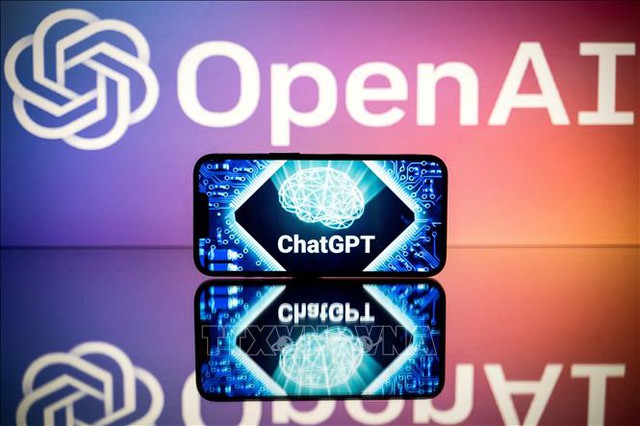 The Vietnam News Agency correspondent in Rome quoted OpenAI's statement on April 28, saying that ChatGPT was available again to users in Italy, and was committed to protecting user privacy.
Among the changes, OpenAI has added new pages and forms that users in the European Union (EU) can submit to delete personal data under the European General Data Protection Regulation (GDPR). . The company also published a help center article outlining how OpenAI and ChatGPT collect personal information, including information on how to contact GDPR-authorized data protection officers.
OpenAI also added privacy controls to ChatGPT this week, allowing users to turn off chat history to prevent OpenAI from using that data for training purposes. Additionally, users in Italy will see a pop-up, asking to confirm they are at least 18 years old or, if they are between 13 and 17 years old, parental or guardian consent is required to use ChatGPT.
The company OpenAI said it had "resolved or clarified" the issues raised by the Italian Data Protection Authority (Garante) at the end of March. Garante accused ChatGPT of illegally collecting user data and failing to prevent underage users from accessing inappropriate content, prompting OpenAI to block ChatGPT in Italy. The company has 20 days to resolve the issues, and regulators said in mid-April that ChatGPT could resume operations if it did so before April 30.
In a statement, the Italian Data Protection Authority welcomed the measures that OpenAI has implemented. The watchdog added that it will "keep an eye" on ChatGPT and conduct fact-finding operations against OpenAI under the auspices of a special task force, set up by the European Data Protection Commission. .
To date, none of these changes appear to have significantly changed the way ChatGPT operates in Italy. But OpenAI will almost certainly face more challenges. Spain, Canada, and other countries have opened or considered opening surveys about their activities, including how to collect training data for the large language model and the information that model created for users. European lawmakers are pushing for the AI ​​Act, which could add requirements for companies like OpenAI — potentially involving some important new disclosures.
Source : Genk