Career Zhang Yiming, the mysterious billionaire behind the TikTok 'global phenomenon'
Zhang Yiming is worth $44.5 billion thanks to the co-founder of ByteDance, the Chinese company behind the short video app TikTok. Despite being one of the richest people in the world, Mr. Zhang is particularly tight-lipped about his personal life. He recently announced his resignation as CEO of ByteDance after running for nearly a decade, calling himself "uncivilized" and lacking in management skills. He prefers private activities such as going online, reading books, listening to music and thinking about what might happen.
"The reality is that I lack some of the skills that make an ideal leader," Zhang said. Mr. Zhang said that it would be better to support the company if it did not directly manage human resources.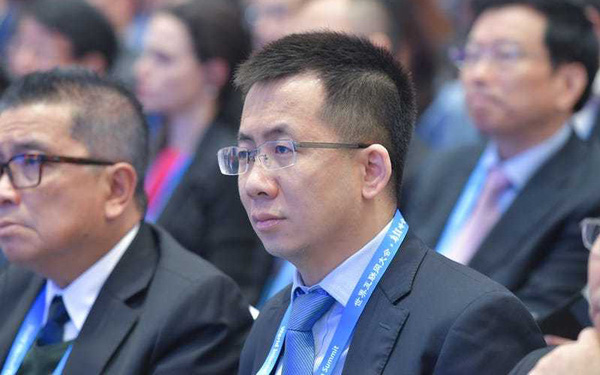 ByteDance founder Zhang Yiming. (Image: Getty Images),
Mr. Zhang was born in 1983 in Fujian, China. His parents are government employees. According to SCMP, his name means "to surprise people at the first attempt". He graduated from Nankai University in 2005, where he studied microelectronics before switching to majoring in software engineering. He married a friend from the same school but had no children.
After college, Mr. Zhang worked at an online travel booking startup called Kuxun. "I was one of the first employees. At first, I was just a normal engineer, but in the second year, I was in charge of about 40 to 50 people doing back-end technology and other tasks related to the product. Products".
This job gave him sales skills to later apply to develop ByteDance. He recalled on SCMP: "I remember at the end of 2007, I went to meet a customer with the Sales Director. That experience helped me know what it is like to sell well. When I founded Toutiao and recruited employees, my experiences That experience helped me a lot."
Mr. Zhang worked at Microsoft before founding ByteDance. TikTok's parent company was born in 2012 and is currently worth about 250 billion USD, is the largest private company in the world. Not only owning TikTok, ByteDance also has a number of other social networking applications in China, such as FlipChat, Duoshan.
Mr. Zhang Yiming became a dollar billionaire with the success of TikTok. (Photo: BI)
Mr. Zhang's first product at ByteDance was the newspaper reading app Toutiao. He wanted to create a news platform based entirely on artificial intelligence, different from the search engine Baidu. He delivers news based on suggestions instead of keywords. Despite its focus on news, ByteDance doesn't actually have journalists on staff. In response to Bloomberg, he asserted "the most important thing is that we are not a news business. We are more like a search business or a social networking platform. We are doing something very creative. We not a copy of an American company, both in terms of product and technology."
Mr. Zhang introduced TikTok in September 2016 under the name "Douyin". In 2020, Business Insider reported that TikTok was the number 1 iOS app in the US (excluding games). It is one of the most popular social networks among young Americans, downloaded more than 1 billion times. Currently, the Chinese version retains the Douyin name, while the international version is TikTok.
The ByteDance co-founder not only watches TikTok videos, but also makes his own videos. He also asked company leaders to do the same. He also set a challenge on the number of "hearts" that they must achieve, otherwise they will have to do push-ups. Time magazine rated Mr. Zhang's leadership style as "gentle but charismatic, logical but passionate, youthful but wise".
Mr. Zhang said the popularity of TikTok globally makes his life more interesting. He wants the app to continue to grow and expects ByteDance to operate without borders like Google. To do that, Mr. Zhang said, "must work harder, must be more perfect…. Chinese entrepreneurs must improve their abilities when they go out into the world".
However, TikTok's growing influence raises many concerns from US authorities. In February 2019, the company agreed to pay a fine of $ 5.7 million to the US Federal Trade Commission (FTC) for allegedly illegally collecting information about children under the age of 13 without parental consent. , which violates the Children's Online Privacy Protection Act.
In July 2020, US President Donald Trump threatened to ban TikTok because of a security risk, forcing ByteDance to negotiate selling TikTok's US operations to potential buyers. The incident caused Mr. Zhang to be attacked by Chinese social media, calling him a traitor and a coward. However, ByteDance ultimately did not sign any agreement after Joe Biden was elected US President.
Mr. Zhang's success today is tied to his work ethic. Mr. Zhang learned the value of the pursuit of excellence while in his first job. "At that time, I was in charge of technology, but when the product had a problem, I also actively participated in the discussion of the solution. Many people said this is something I should not do. However, I want to say that: accountability. Your responsibilities and passion for doing things well will lead you to do more and gain more experience."
Mr. Zhang's fortune increased rapidly. In 2018, he earned more than 12 billion USD. According to Forbes, most of the wealth comes from a 24% stake in ByteDance. Zhang was first recognized as a dollar billionaire in March 2018 with a fortune of about $4 billion. To date, his net worth is estimated at $44.5 billion, ranking 33rd in the world, according to Bloomberg.
Source : Genk