Billionaire US technology called Bitcoin the 'financial weapon of China'
Despite being an "ardent cryptocurrency advocate", billionaire Peter Thiel thinks Bitcoin may be ruining America. This is an opinion given by the co-founder of the online payment application Paypal in an online seminar organized by the Richard Nixon Foundation on April 7, according to SCMP.
"I wonder if at this point, Bitcoin should be seen as China's financial weapon against the US," said Peter Thiel.
"Bitcoin threatens fiat money, but it specifically threatens the US dollar and China wants to do everything to weaken it."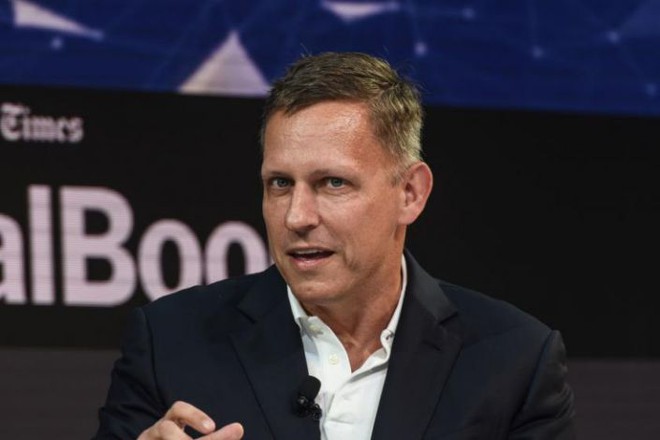 At the same time, Peter Thiel has urged the US government to consider stricter regulations governing cryptocurrencies. Worth mentioning, this statement was made by Thiel when he himself has been a major investor in crypto projects for many years. According to him, Bitcoin is a form of store of value like gold.
"If Bitcoin becomes the digital version of gold later on, then it is likely that gold will lose its place," Thiel said in an interview in 2018.
According to SCMP, some bitcoin investors disagree with the new opinion given by Thiel.
Flex Yang, founder and CEO of Hong Kong-based crypto financial organization Babel Finance, said the Bitcoin network is not controlled by any government.
"It's a collective effort and I hope more people see Bitcoin as a global community that goes far beyond individual countries," Yang said.
China banned cryptocurrency trading in 2019 because of fears that they negatively affect the financial system. However, mining Bitcoin is not prohibited. In fact, China is currently considered one of the most active Bitcoin mining (or 'mining') countries in the world.
Notably, despite banning fundraising through the issuance of cryptocurrencies (ICOs and STOs), China remains open to blockchain technology – the core technology of cryptocurrencies. The billion-dollar country currently holds the most blockchain patents in the world.
Refer to SCMP
Source : Genk