Behind the Son hats costing a few hundred thousand to 15 million dong is the methodical business strategy of "Kingsman Vietnam", anyone who intends to open a chain should refer to it.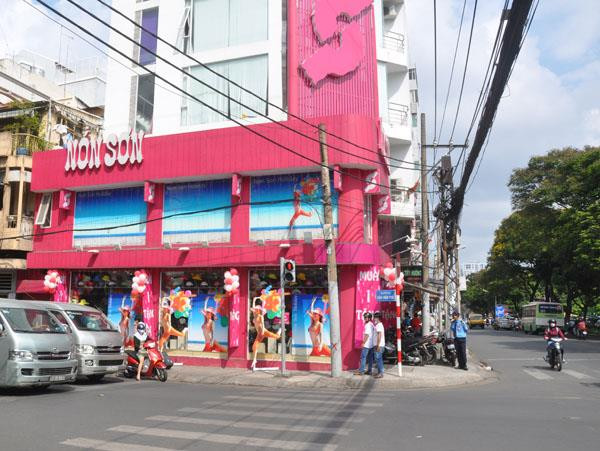 With a system of 178 stores nationwide, Non Son is a rather special and curious fashion brand for observers, when the stores are located in prime locations such as the fronts of the junctions, intersections, roundabouts and on major streets.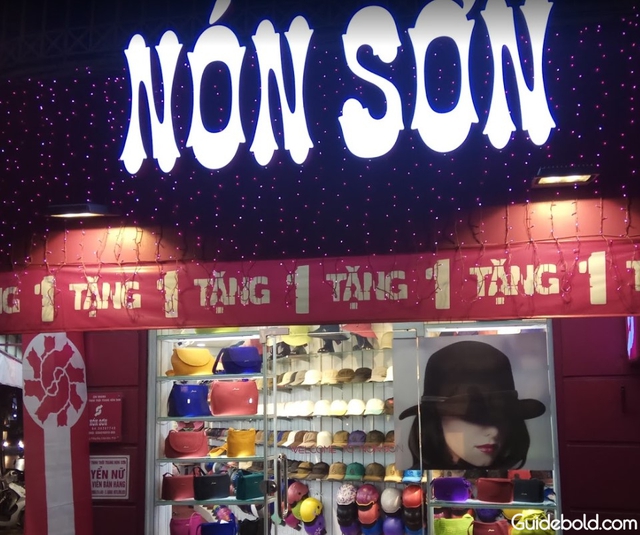 Currently, all stores are self-operated by Non Son Fashion Co., Ltd., without franchising. The area of ​​Non Son store varies from 20m2 to more than 100m2 and averages about 30m2. It is known that the founder of Non Son owns about 10 premises in prime locations, including the first store located at the intersection of Hai Ba Trung – Dien Bien Phu, District 3, Ho Chi Minh City.
The reason that the Non Son brand is curious and questioned by many people is for two main reasons:
One is that the location of the stores is very favorable, but there is no crowded scene of customers coming in and out.
Secondly, the selling price of hat products is quite high, popular at several million dong for a hat, while fashion hats originating from China are many times cheaper.
In addition, the rare brand owner appearing in front of the media makes Non Son seem somewhat mysterious, activating the imagination of netizens, reminiscent of the movie "Kingsman Secret" (about a man named Kingsman). spy network whose headquarters are hidden in a high-end London tailor shop).
However, now it is no longer a "mystery", Non Son has publicized images of factories, offices and modern machinery systems showing the actual production activities of the business in a video posted on the Internet. official website. At the same time, there is also a lot of analysis and decoding information about Non Son's activities in the media to help outsiders have a more realistic view of "Vietnam Kingsman".
The opening of the brand's stores in prime areas is understood as an effective way of advertising, instead of having to spend on advertising campaigns in the media.
From the perspective of chain building, Mr. Phung Thanh Ngoc, an expert in chain cloning, analyzes the success factors of the Non Son store system.
The first is a uniform store identity with a prominent dark pink color, a small store size, located at the corners of junctions and intersections in central areas with high traffic volume.
In the early 2000s, the hat brand associated with eye-catching pink design shops was born and became prominent among the major streets of Ho Chi Minh City. Initially, Non Son only produced hats for women, later expanded to men's hats, however, pink is still used as the brand identity color to date.
Second , Non Son positions innovative, differentiated and quality products. The company's production materials are imported, modern machinery, strict quality control in the factory… With hat products, in addition to the fashion factor, quality is very important because it is related to form, shape, durability or protection (helmet).
Third , the product structure is reasonable with a wide price range, from a few hundred thousand dong to more than ten million dong for a product.
Non Son positions itself in the high segment but maintains different product groups, including:
– Product group that generates cash flow: This is a group of products with low profit margin but high demand, generating stable revenue.
For example, with the helmet product line, this is the product line that brings the most sales of Non Son on Shopee, with the price of about 250,000 VND/piece, the sales volume of 3,000 -11,000 orders.
– A group of seasonal products, capable of generating sudden sales, such as beach hats in the summer and felt, felt, and leather hats in the winter.
– A group of special high-end products in terms of design, production and materials that make up the company's distinctive brand, such as hand-knitted hats, lacquer-painted helmets,…
An article in Forbes said that there are lacquer helmets of Non Son, a hand-painted artist who only gets 2 a month. Recorded on the website of Non Son, the most expensive hand-knitted helmet costs up to 15 million VND/product, lacquered helmets cost up to 10 million VND.
A special feature in Non Son is that at the shops, there are "Buy 1 Get 1" promotion signs all year round. Meanwhile, Non Son's Shopee store applies a 50% discount. After the discount, a basic half-face helmet costs only around 300,000 VND/product, suitable for the majority of customers.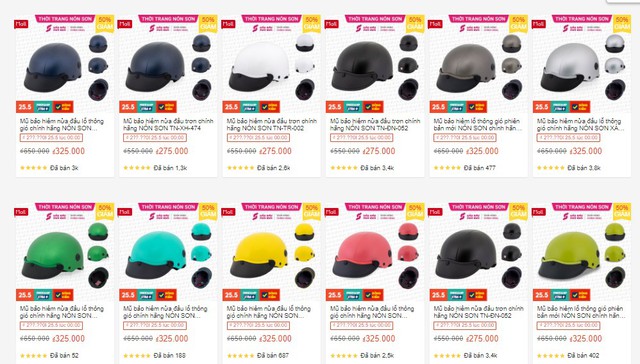 What is the difference between Buy 1 Get 1 Free and 50% Discount, why design 2 different programs while the benefits customers receive are the same?
Answering this question, expert Phung Thanh Ngoc said: Theoretically, buying 1 get 1 free will help stores increase order value and increase revenue, which has important implications for stores. goods have higher cost of space and operation than online.
Finally , after many years of building a brand, the name Non Son has belonged to the "TOP of mind" of a category, just like when mentioning motorcycles, remember Honda, when mentioning fashion hats, mention Non Son.
Mr. Phung Thanh Ngoc commented: "Whoever can do this positioning, is the number one in the industry will master the game".
In fact, the market has many small and small business establishments that copy and counterfeit the Son hat brand, but no domestic competitor has risen to compete directly, even though hat production in Vietnam is not rarely.
Source : Genk