Surprised by China's unbelievable advances in AI: From driverless cars to AI prosecutors, virtual friends…
The 2nd largest AI market in the world
The Deloitte report shows that between 2015 and 2020, the market valuation of the AI ​​sector has grown at a rate of 44.5% in China, compared with 22.6% globally. Another Accenture report says China has become the world's second-largest AI market, accounting for 12% of the global AI economy in 2019.
In 2019, China surpassed the US for the first time in the number of AI-related patent applications with about 110,000 applications. The country is also emerging as the leader in the number of scientific research related to the field, while commercial applications are also booming in the billion-people nation, combining hardware, software and autonomous robots. chemical.
Since 2017, AI in China has been deeply integrated into manufacturing, finance, trade and other sectors to help accelerate digital transformation. In the outline of the 14th five-year plan, Chinese policymakers referred to AI-related technologies as a "fundamental core area".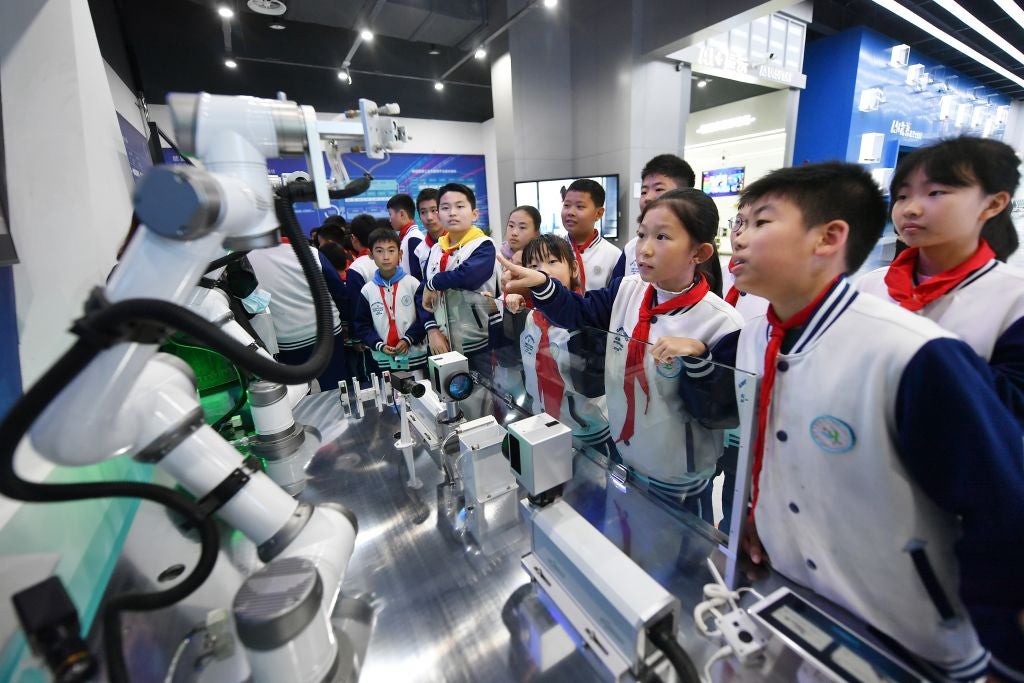 In the same year, China released its "Next Generation Artificial Intelligence Development Plan," a "blueprint" that outlined a roadmap to bring the country to the forefront with a 150-dollar AI industry. billion USD.
An important step of this plan is the capital investment. At the time of the plan's launch, China accounted for 48% of total investment in this field of startups globally, compared with 38% in the US.
In 2016, China's leading technology company – Baidu launched PaddlePaddle, the first open source deep learning platform in China. With this platform, AI developers of all levels can find the tools, services, and resources they need for research and product development.
Launched in 2016, more than 4 million developers have created 476,000 models using the PaddlePaddle platform and serving more than 157,000 businesses and dozens of industries.
From driverless taxi service
Robin Li, CEO of Baidu China, said that he envisions AI becoming an essential element for every industry in the future, such as intelligent traffic using AI to optimize traffic flows. Mr. Li believes that similar systems will become one of the most influential innovations in the next 10-40 years.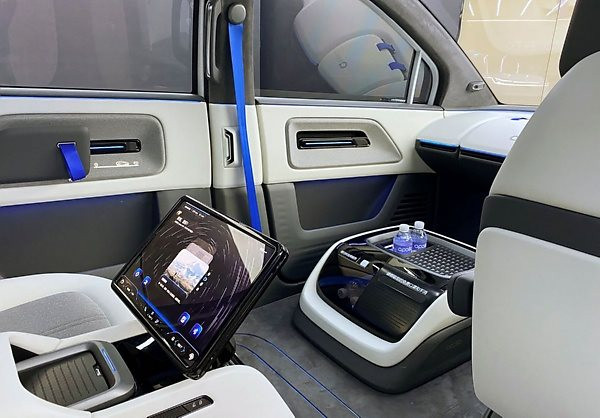 In Baidu's intelligent transportation system, AI is integrated with other advanced technologies such as 5G and cloud computing. According to SCMP, in the third quarter of 2021 alone, Baidu's Apollo Go driverless taxi service platform provided 115,000 trips and became the world's largest self-driving car service provider. Baidu plans to expand the service to 65 cities by 2025 and 100 cities by 2030.
Until AI prosecutors, virtual friends, robots…
According to the South China Morning Post, by the end of December 2021, after being built and tested by the Shanghai Pudong People's Procuratorate, the AI ​​"prosecutor" can make allegations with more than 97% accuracy. based on verbal descriptions of the incident.
Professor Shi Yong, director of the Chinese Academy of Sciences' data and knowledge management laboratory, said the technology could help reduce the daily workload of prosecutors, allowing them to focus focus on more difficult tasks.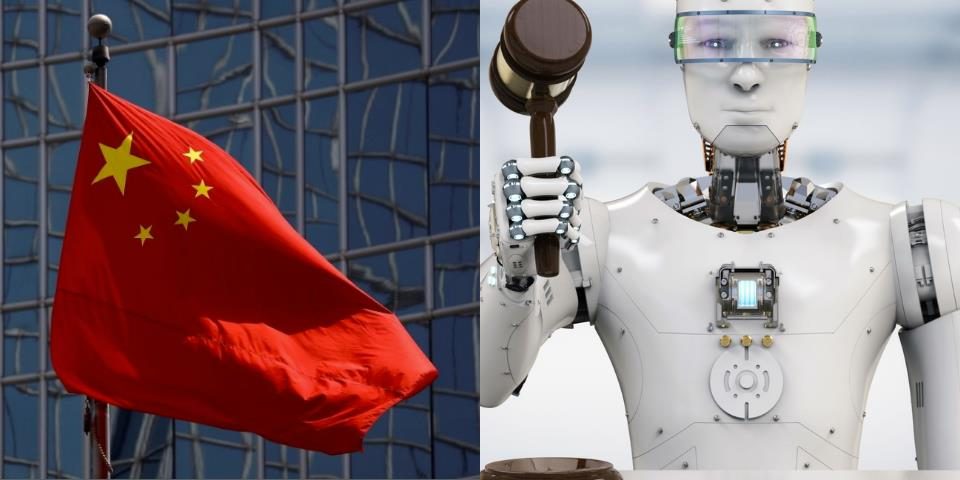 " This machine can replace prosecutors in decision making to a certain extent, " Professor Shi told Management Review.
In 2014, the virtual friend application XiaoIce was launched, developed based on artificial intelligence (AI) technology. Worldwide, there are 660 million people using XiaoIce, 150 million in China alone. XiaoIce engages users with conversations that fulfill an emotional need they feel is lacking in life.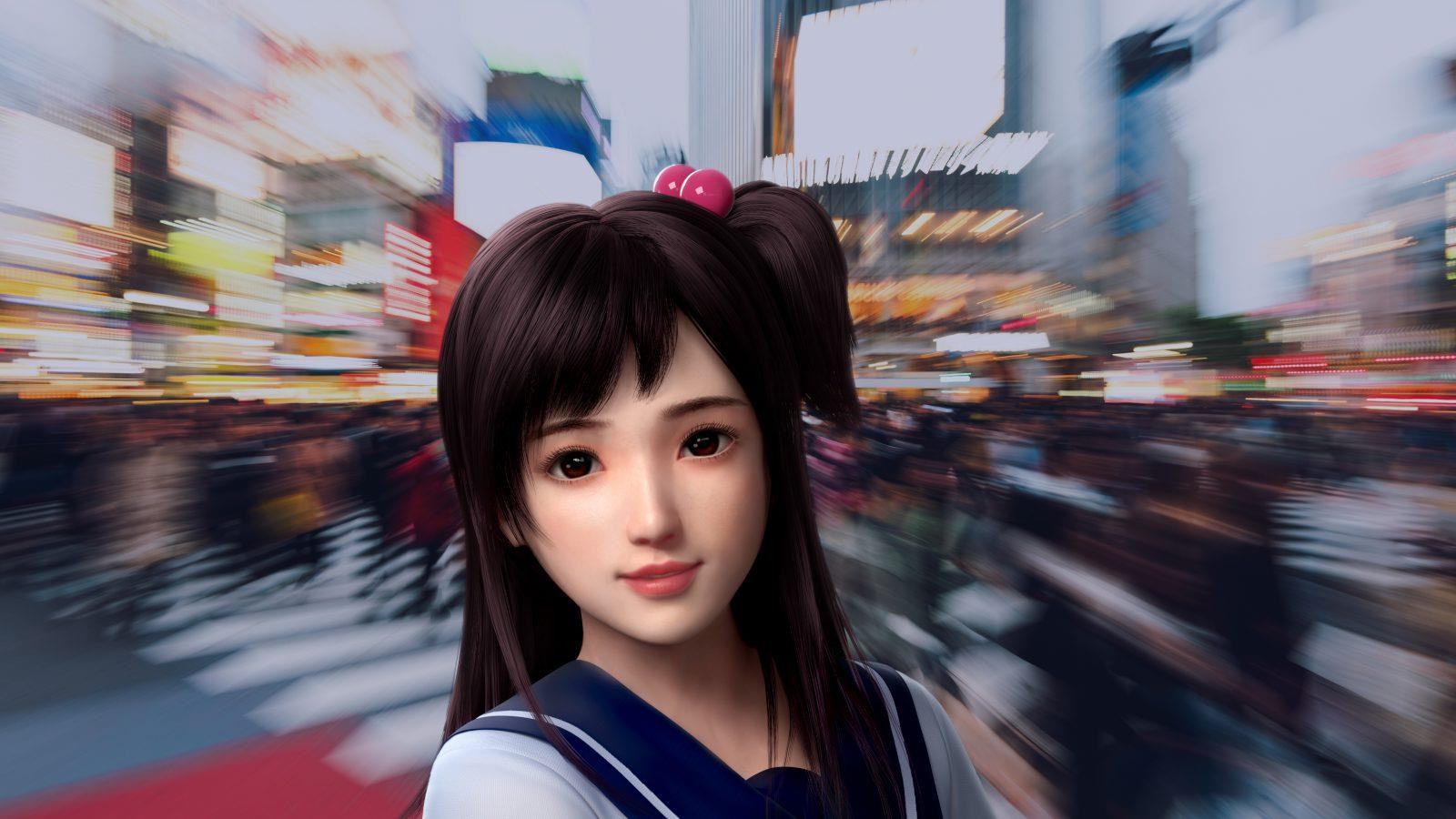 Mr. Li Di, CEO of XiaoIce application said: " Users feel very real with the interactive experiences with virtual assistants. AI may not be as intelligent and sensitive as humans, however, machines are can focus on listening and responding to users for a very long time compared to humans ".
Not only has applications developed based on AI, China also develops many robots with this technology to serve daily life. For example, AlphaDog, a robotic dog with integrated sensors and artificial intelligence (AI) applications. According to technology company Weilan, AlphaDog can listen to, observe its surroundings, and even walk with its owner thanks to the AI ​​application.
Sharing about AlphaDog, Mr. Ma Kiet, director of Weilan company confirmed that: " It really looks like a real dog ." As an expert on reinforcement learning at Oxford University, an AI technology that reinforces actions through rewards and punishments, Ma Kiet used the technology to get AlphaDog into the habit of training. Just like real dogs.
" It will take years for the futuristic visions of robotics and AI to materialize," said expert Kai-Fu Lee. But China is laying the groundwork to become a leader, not least because of numbers. but also the intelligence of these AIs ".
References: SCMP, Dailybasah, Bloomberg…
Source : Genk