Asus has just launched the impressive ROG Phone 3 gaming phone, but this is why you should still buy an iPhone.
ROG Phone 3 is being hailed as a new champion of gaming smartphone specifications, announced by Asus yesterday. And if you look at it, it looks more impressive than anything else available on the market or any gaming smartphone planned for the rest of the year.
First, ROG Phone 3 is one of the first devices to feature a Snapdragon 865 Plus processor, Qualcomm's brand-new chip that provides a higher clock speed than the Snapdragon 865, the standard chip expected. will be available in most 2020 flagships. Specifically, the "Plus" version is 10% higher than the standard, meaning the CPU speed is up to 3.1 GHz and the GPU runs at 660 MHz. Qualcomm's new chip, while still breathless when compared to the Apple A13 Bionic, is at least the fastest Android phone available right now.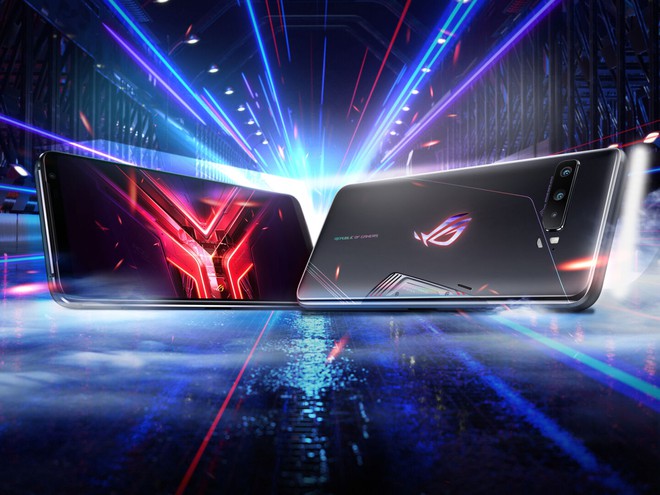 The 6.59-inch, 2340 × 1080 display has a 144Hz refresh rate, making it one of the fastest scan-rate screens ever fitted to a smartphone (the first 144Hz screen was Nubia Red Magic 5G. ). The device's memory is RAM 8/12 / 16GB LPDDR5, ROM 128/256 / 512GB UFS 3.1 (depending on version). It also has a huge 6000mAh battery.
Samsung was previously a well-known manufacturer with a "more is more" configuration style, but Asus has surpassed Samsung with ROG Phone. Thanks to a faster processor, a more impressive screen, a bigger battery when compared to the Samsung Galaxy S20 Ultra and it even beats the rumored specs on the upcoming Galaxy Note 20 Ultra.
But why if you choose a smartphone to play games, you should still consider an iPhone?
Asus' marketing approach focuses on display and display specifications, listed multiple times as "144Hz / 1ms AMOLED". A millisecond sounds great for people familiar with the slow response time on an LCD screen, but 1ms is basically quite "normal" for an OLED screen. Response time is a major concern if you use an LCD screen, as liquid crystals have to twist and unscrew to control the light from a single large light source behind the panel. This process takes a few milliseconds and if too slow, it will cause "ghosting" or blurring the image. OLED panels have a much simpler design, applying voltage to the material that produces light. And since there's nothing to move around and each pixel is its own light source, the response time of an OLED panel is not really worrying anymore.
Another display parameter is also mentioned many times by Asus, but doesn't mean much as "industry-leading 25-millisecond touch sensitivity", with a 270Hz touch frequency. Touch sensitivity is how the screen responds quickly and keeps up with your finger movements. It's still unclear whether Asus' "industry-leading" concept is a company's own "term", but the Apple Pencil on the iPad has long been famous for its 9ms touch sensitivity. Anyway, 25ms is still good for an Android phone.
ROG Phone 3 has a 64MP main camera at the back, along with a 13MP wide-angle camera and a 5MP macro camera. It also has a 24 MP front camera, NFC feature, stereo speakers, an in-screen fingerprint sensor, Android 10 and a headphone jack. Like the previous ROG phone version, it also has two USB-C ports, with an auxiliary port to support various gaming accessories such as fans or controllers. There are also touch buttons on either side of the shoulders, great for games that support them.
But the disappointing thing is that this phone doesn't support the new "Wi-Fi 6E" standard. Why is this important? Because most users will want to play games using Wi-Fi, not $ G or 5G (if available). The 6E standard adds 6GHz to the existing 2.4 and 5GHz Wi-Fi bands, which will significantly increase the amount of simultaneous traffic that Wi-Fi can handle. For crowded areas such as apartment buildings, where the 2.4 and 5GHz bands are very saturated, the gaming experience will be reduced. And if you're lucky, you're at an access point that supports 6GHz and on hand is a 6GHz device, you'll have access to the entire spectrum.
The Snapdragon 865 Plus is the first Qualcomm chip to support Wi-Fi 6E and ROG Phone 3 has 865 Plus, but Asus obviously has noticed the activation of Wi-Fi 6E on ROG 3. Another problem is this phone. nor does it support wireless charging and is not waterproof.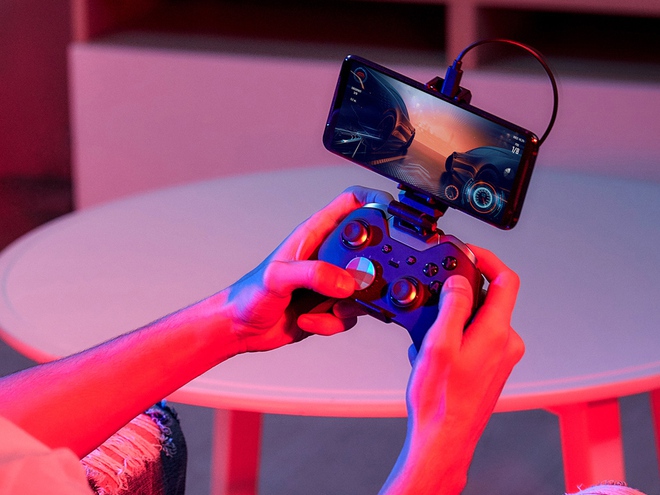 ASUS ROG Phone 3 will be sold in Europe in the near future for EUR 799, equivalent to VND 21.4 million for the 8GB / 128GB version; 999 EUR / EUR 1099, equivalent to 27 million and 29.5 million for 12GB and 16GB RAM versions respectively.
This is a pretty high price, even on a par with a well-configured PC rig. Of course, for a PC gamer, even within the ROG ecosystem, they won't be very excited about mobile games. To the average user, to be fair, the iPhone is a much better gaming phone, thanks to its larger library of games and the fact that Apple has "standardized" its hardware like a gaming machine. game consoles, making mobile games work on iPhones significantly more stable.
And finally, to further confuse the whole idea of ​​a "gamer phone", Asus offers buyers a three-month trial of Google Stadia. And since this is a cloud-based gaming platform, it will not require ultra-high-end hardware like that of ROG Phone 3, nor will it support games with a 144Hz refresh rate.
Refer to arstechnica
Source : Genk