Apple's market cap evaporated $ 81 billion after the launch of the iPhone 12
Apple's stock price dropped the most by 4% on Tuesday, when the company released its newest iPhone lineup. At the end of the session, shares of the technology giant fell 2.7%.
In fact, Apple's stock price fell before the event, but about an hour later it continued to fall further. At the intraday low, Apple shares hit $ 119.65 per share, seeing $ 81 billion in market capitalization evaporate.
Although Apple's event yesterday announced premium features for the new iPhone generation, a few factors may have disappointed customers. For some people, these will be the first iPhones without chargers and headphones. Apple says these products are "scrapped with the aim of achieving complete carbon stripping.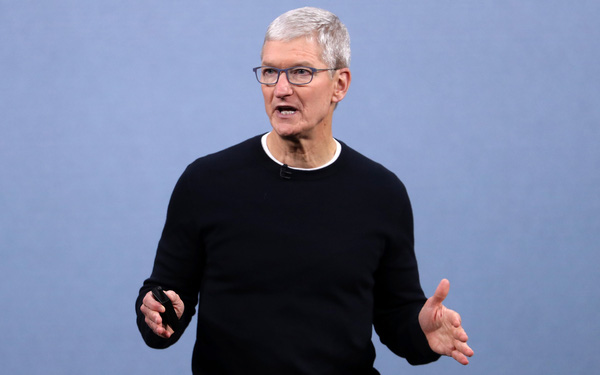 Analysts predict that the new iPhone lineup will create a stronger iPhone upgrade cycle for Apple customers. The 5G feature marked the first step in iPhone networking technology since the iPhone 5 was released in 2013. The iPhone 12 is also the handset that has had a well-rounded launch ceremony since the iPhone X was introduced. introduced in 2017.
Analyst Dan Ives said that there will be about 350 out of 950 million iPhones globally upgraded this year. Apple and its Asian assemblers are ramping up production to meet demand with the 6.7-inch iPhone 12 series. This is considered to be a unique launch event in the decade of Apple.
Basically, iPhone 12 Pro and iPhone 12 Pro Max have a design that is not too different from last year's iPhone 11 Pro and iPhone 11 Pro Max. The machine still has "rabbit ears" on the front and the back of the sanded glass with square camera clusters on the back. However, Apple has changed the bezel of the iPhone 12, when instead of being curved like the previous generations, it is beveled flat like the iPad Pro or iPhone 5 before.
Another big difference in the design of the iPhone 12 Pro is the color. If last year's iPhone 11 Pro saw the arrival of Midnight Green for the first time, this year's iPhone 12 Pro has been replaced by "Pacific Blue". Naturally, users also have three other traditional color versions gray (Graphite), silver (Silver) and gold (Gold) to choose from.
Source : Genk