An Intel chip 'consumes' nearly 2 Kilowatts of power when operating, doing something that no CPU can achieve
Intel's Xeon W9-3495X "Sapphire Rapids" is considered one of the fastest multi-threaded CPUs in the workstation segment. However, the 'price to pay' for this power comes from the fact that it consumes a terrible amount of power when overclocking.
As a workstation CPU model of the Golden Cove architecture, Intel Xeon W9-3495X is equipped with 56 cores, 112 threads, 112 PCIe Gen 5.0 lanes, 105 MB cache. Worth mentioning, the Intel Xeon W9-3495X is said to be able to consume more than 1000 Watt when overclocked. In fact, many experts have noted a spike in power from 1100W to 1400W of this workstation chip when clocked up.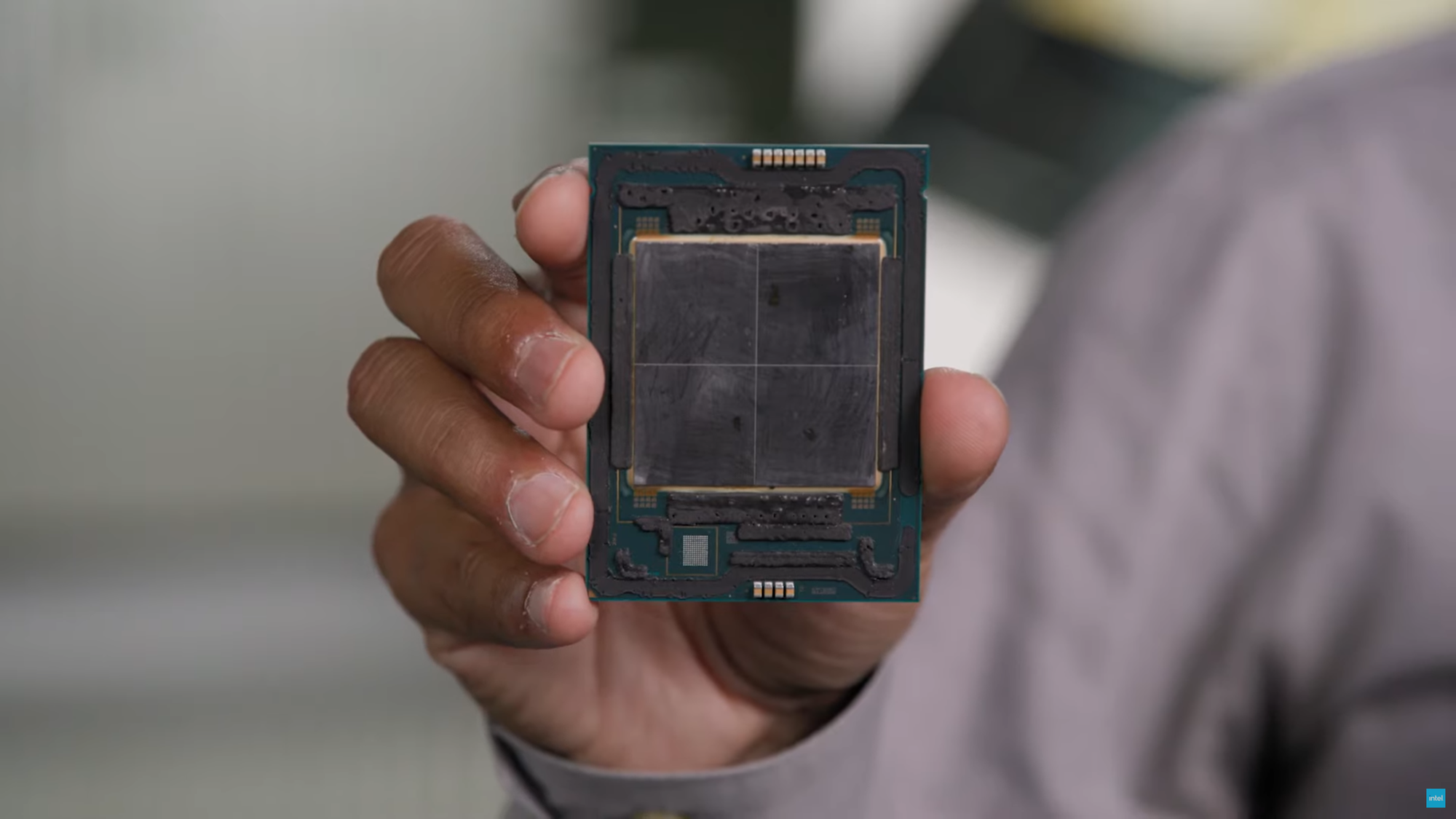 However, the latest overclocking performance of Asus overclocking expert – Elm0r, has brought the power level of Intel Xeon W9-3495X to nearly 2 Kilowatt (KW) – the highest 'power-hungry' level ever. records of a CPU.
It is known that this overclocking performance was performed at ASUS headquarters, where a machine configuration includes Intel Xeon W9-3495X CPU, ASUS Pro WS W790E-SAGE SE motherboard, 8 G.Skill ZETA R5 DDR5 DRAM and two Superflower Leadex 1600W PSUs were used.
Similar to other overclocking demonstrations, liquid nitrogen was used to power this powerful chip, which features 56 cores clocked at 5.5 GHz. Even at this overclocked speed threshold, Liquid Nitrogen keeps the CPU running at -91.8C (-133.2F).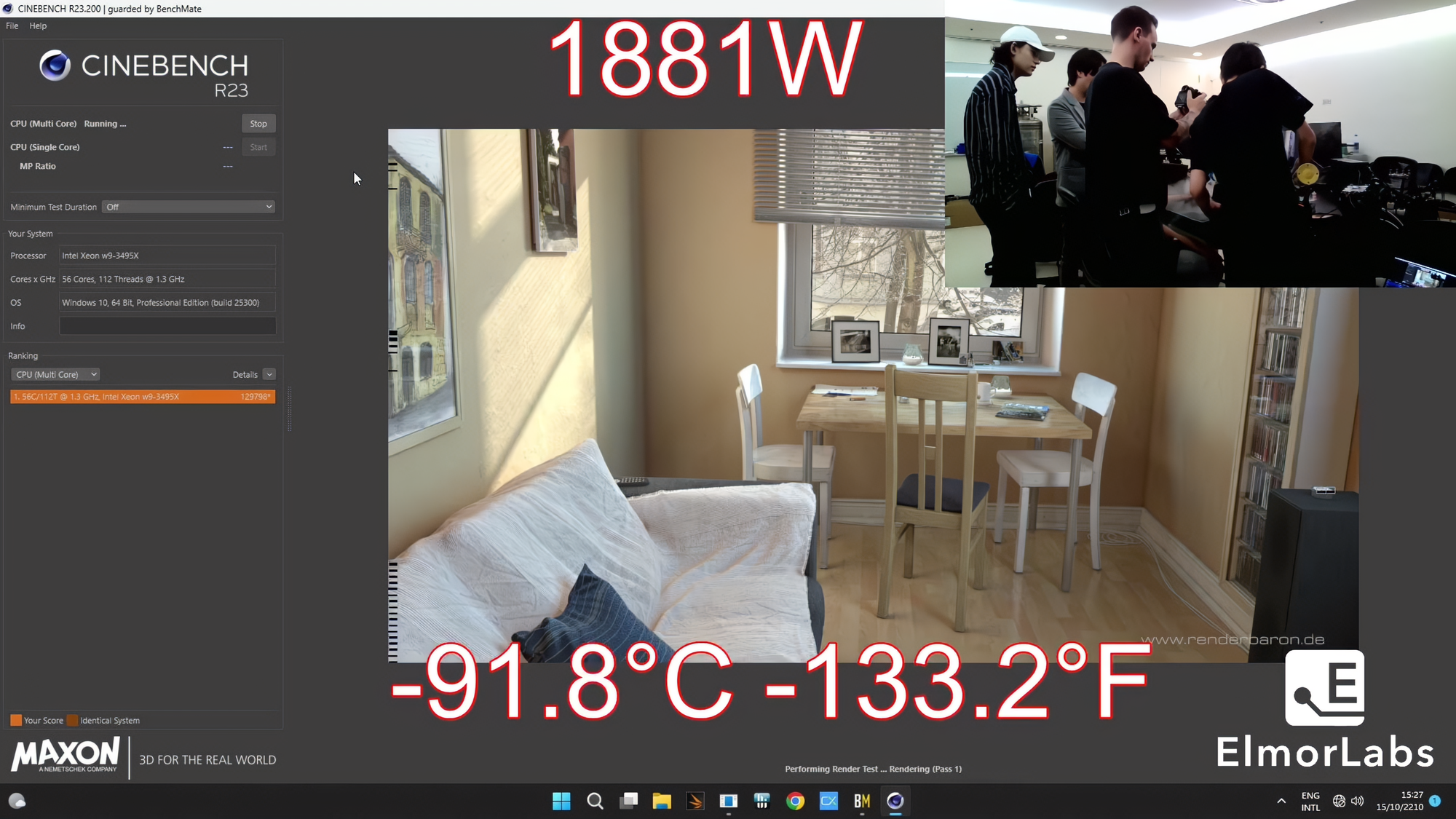 As for power consumption, the Intel Xeon W9-3495X CPU has skyrocketed to the 'unbelievable' power threshold of 1881W, super close to the 2KW mark. Currently, no CPU or even GPU can reach such a large amount of power in an overclocking session. Even the GALAX GeForce RTX 4090 HOF OC LAB edition graphics card using dual 16-pin connectors can only draw slightly above 1000W when overclocked to 3.7 GHz+.
Despite that, even though overclocker Elm0r couldn't break the current Intel Xeon W9-3495X world record in Cinebench R23, achieving nearly 2000W of power in itself is quite a feat.
Accordingly, the CPU scored 132220 points, while the current world record is 132484 points in Cinebench R23. It shows that, Xeon W9-3495X can still run very stably at extremely high power consumption threshold. However, this does not mean that Intel's chip is really good in terms of efficiency, specifically in terms of performance / Watt consumption.
Refer to Wccftech
Source : Genk