Acer upgraded the Nitro 5 gaming laptop with a new look, using the 11th generation Intel Core processors
New, powerful and angular look

One of the strong points of this model is definitely the design. Specifically, the device owns two characteristic red – black tones with outstanding logo. This gives a mysterious beauty to a gaming laptop.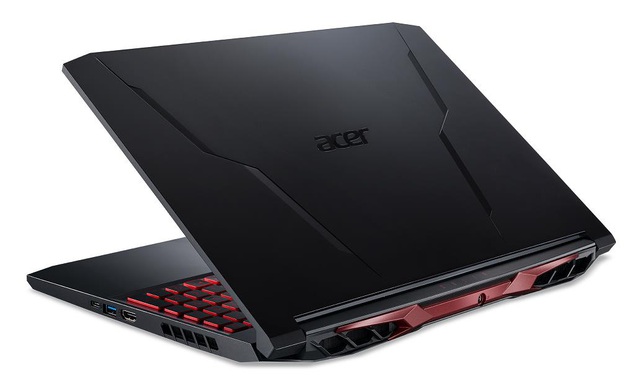 The machine also has many angular lines, exuding the tough, modern look needed by a gaming laptop. In particular, the design highlight on the new Acer Nitro 5 is the two innovative thunder-shaped contours on the case that create a strong, personality style for gamers.
Great performance power
The highest configuration of the machine uses Intel Core i7 11370H processor, 8GB RAM, GTX 1650 4GB graphics card, 512GB SSD. Accordingly, the gaming experience with Acer Nitro 5 2021 will become smooth and enjoyable without lag, lag. Not just games, but all your other work or entertainment tasks are done quickly thanks to the power of the Acer Nitro 5.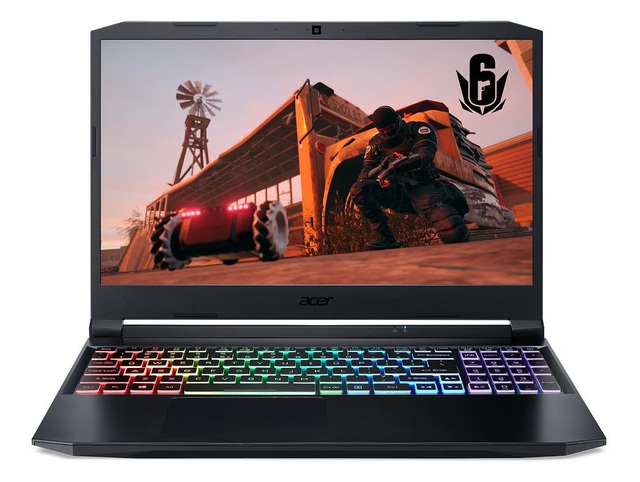 It has a 15.6-inch FHD screen, a refresh rate of up to 144Hz and a response speed of 3ms for fast, sharp content rendering, without leaving frame tearing or ghosting while playing. game. Not to mention, the thin screen bezel helps users have a wider viewing angle during the experience. Now, your favorite games or movies will become even more impressive with Nitro 5.
Heat dissipation system and premium warranty
The cooling system of the Acer Nitro 5 is considered excellent in the segment. This system includes 2 fans, 4 exhaust ports and especially Acer CoolBoost technology to increase 10% fan speed, 9% cooling capacity. Not to mention, the machine's copper tube is insulated to help the internal components avoid damage, increasing the life of the machine. Gamers will comfortably experience for a long time without worrying about the device being too hot.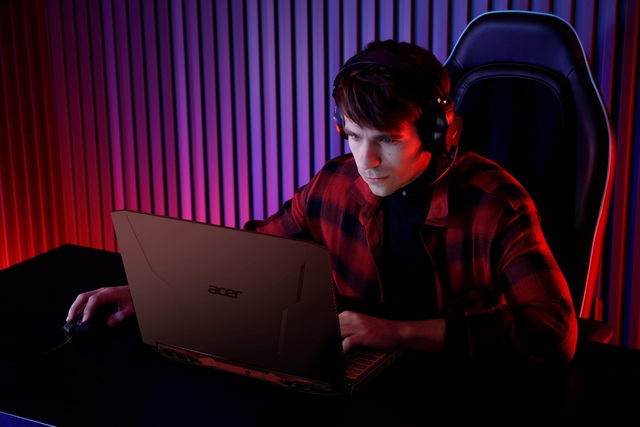 Acer Nitro 5 also owns a keyboard with 4-zone RGB LEDs that can be easily customized with Nitro Sense software according to preferences. The machine also maximizes the gaming experience of the user thanks to the immersive, realistic 3D sound system. The laptop will include Intel Wi-Fi 6 connectivity for increased stability and network connectivity during intense combat.
Currently, Acer Nitro 5 is applying 3S1 quick warranty, laptop is checked, warranted and returned within 3 days (including Saturday and Sunday). If more than 3 days, customers will be exchanged for a new product. This helps to ensure user peace of mind as well as absolute commitment to the quality of Acer products.
Source : Genk