17 days of working hard to pump water from the village pond, the man was scolded badly but did not expect to find the wonder that surprised the world.
It happened in 1992 in Shiyan Beigang Village in Long Du County, Zhejiang Province (China). A man named Wu Anai always had a hunch that the village's communal pond was not as deep as rumored by the people. Because, before that, many generations of people living in Shiyan Bac Thon believed in a legend that this pond was so deep that no one dared to go down.
Mr. Wu did not believe that, so he persuaded some villagers to pump water out of the pond to prove to everyone that it was a normal pond. Together they bought a water pump and worked tirelessly. After 17 days of pumping water, people were surprised to discover an ancient cave. Since then, Mr. Wu also proved to everyone that his hunch was not wrong. Authorities and archaeologists were quickly called in to find out.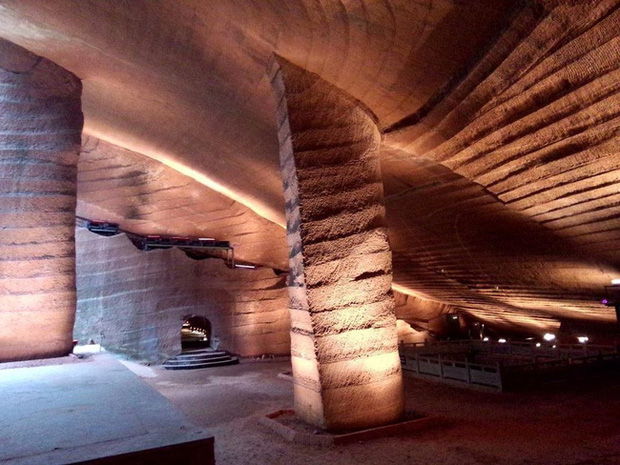 Mr. Wu's alleged act of rediscovered an enormous monumental ancient wonder.
This ancient cave was later named Long Du, after the administrative name of Long Du district. Through practical surveys, archaeologists identified Long Du as an artificial cave system consisting of 24 small caves, each cave has an average floor area of ​​about 1000m2 with an altitude of up to 30m. The total area of ​​this cave system is more than 30,000m2. The typical caves have sloping roofs, supported by pillars.
Archaeologists claim this ancient cave system was entirely created by human hands based on the traces of surrounding perforations. The chisel forms parallel grooves which are thought to be a symbol of something.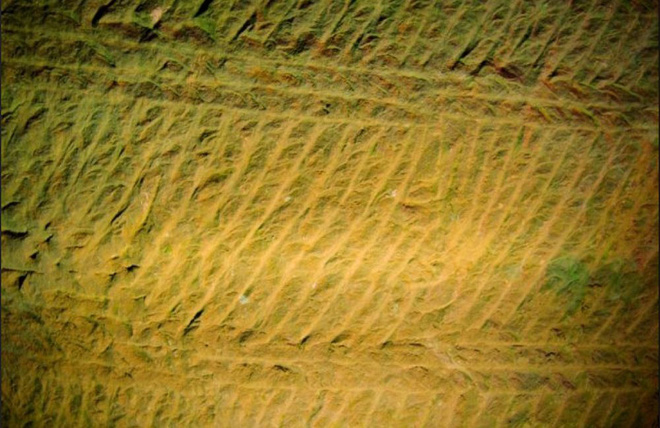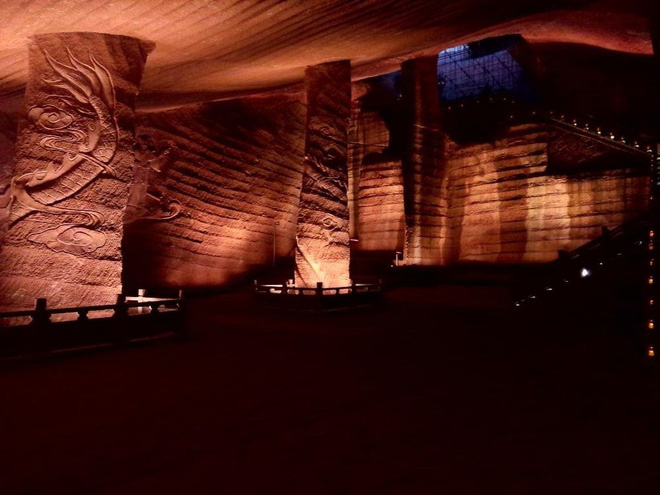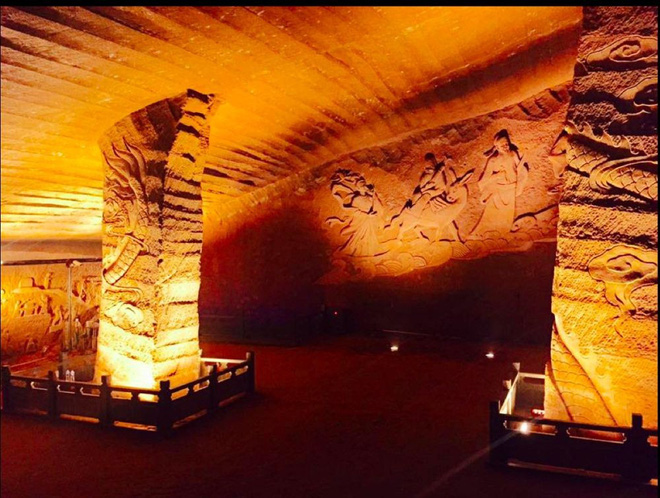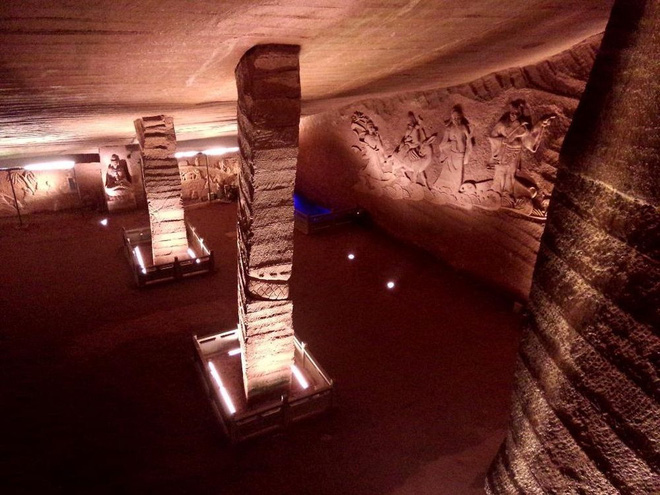 Similar marks were found on the number of pottery (supposedly appearing between 500 and 800 BC) currently stored and displayed in a nearby museum.
According to the researchers, they were manually chiseled on muddy limestone. This finding has attracted the attention of many experts from many countries around the world, including Japan, Poland, Singapore, and the United States.
In addition, in the cave system there are many stairs, pillars and intricate carvings. However, one cannot exclude the possibility that those ancient people only extended a certain natural cave.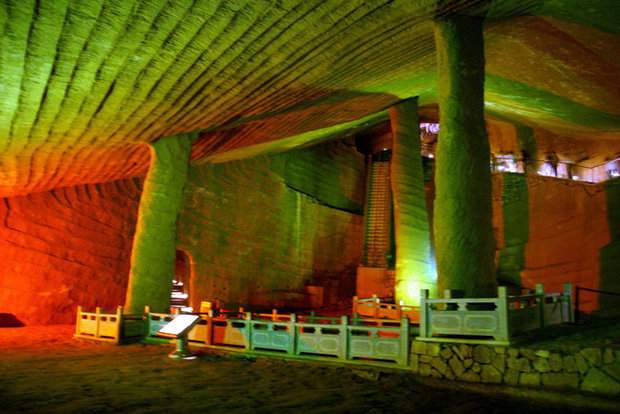 From the viewpoint of some archaeological experts, it is possible that Long Du cave was built 2000 years ago.
Preliminary estimates show that, to complete this cave, people had to move nearly 1 million cubic meters of rock. According to the scientists, the construction of Long Du cave requires a huge human resource. The number of workers mobilized to create these 24 caves can be in the tens of thousands.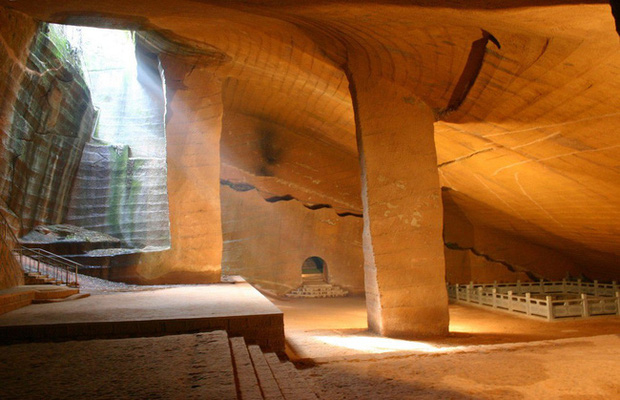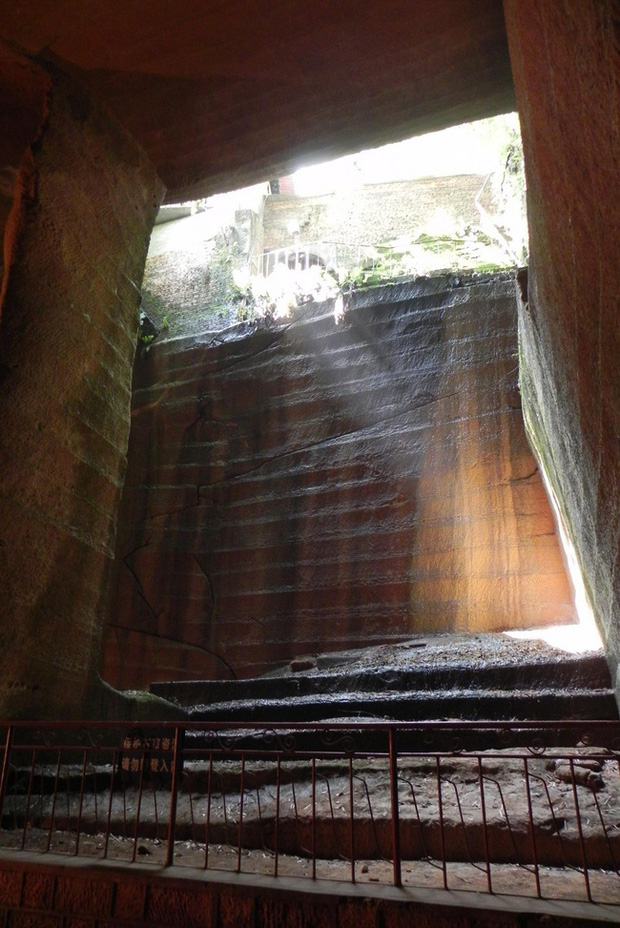 Such a great work is often recorded in history books. But there is almost no clue or information about it. So far, everything about the origin and formation process of Long Du is still a big mystery. One of the most interesting and most puzzling mysteries is why these 5 caves can maintain such an intact state for a period of more than 2,000 years.
Currently this vast and rare "ancient world" has been recognized as the 9th wonder of the world.
Source : Genk