WHO officially declared Covid-19 a pandemic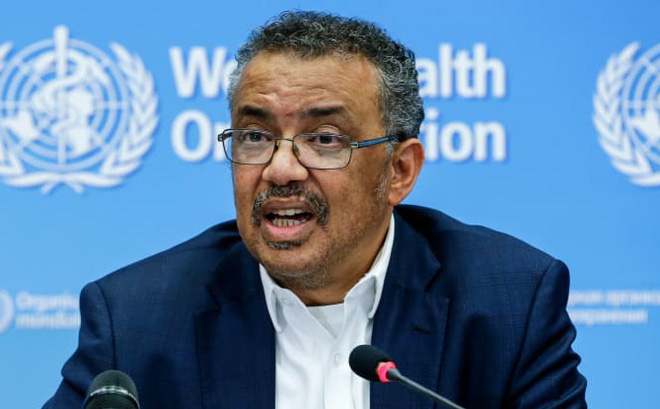 WHO Director General Tedros Adhanom Ghebreyesus. Photo: AFP.
WHO Director-General Tedros Adhanom Ghebreyesus has declared that the acute respiratory infection caused by a new strain of the Corona virus is a pandemic.
This is the first pandemic caused by the Corona virus, said Tedros Adhanom Ghebreyesus.
"Describing the situation is that the pandemic did not change the WHO's assessment of the threat posed by this Corona virus. And it does not change the measures WHO is taking as well as measures that countries should take." He added.
Tedros has previously acknowledged concerns about the Covid-19 epidemic, but said that the pandemic should not be rushed without careful analysis of the data. On January 30, the WHO declared the SARS-CoV-2 acute respiratory infection to be a global emergency.
Mr Tedros said: "Careless use of the word pandemic has no tangible benefit, but it has a significant risk of amplifying unnecessary and irrational fear and discrimination, and may "It can also signal that we can no longer contain the virus. That's not true."
To date, although the rate of spread has slowed in China, where it started late last year, the Covid-19 epidemic has infected more than 100 countries with 111,000 cases. South Korea is the country with the most cases recorded outside China with 7,500 cases, followed by Italy and Iran, both recorded more than 7000 cases.
According to WHO, currently, 70% of China's 80,000 cases have recovered and discharged, and the epidemic in China could end soon.
Nguồn bài viết : Genk